Art & Social Justice Conference Women's Caucus for Art

Friday, July 22, 2011 from 8:00 AM to 4:00 PM (CDT)
Event Details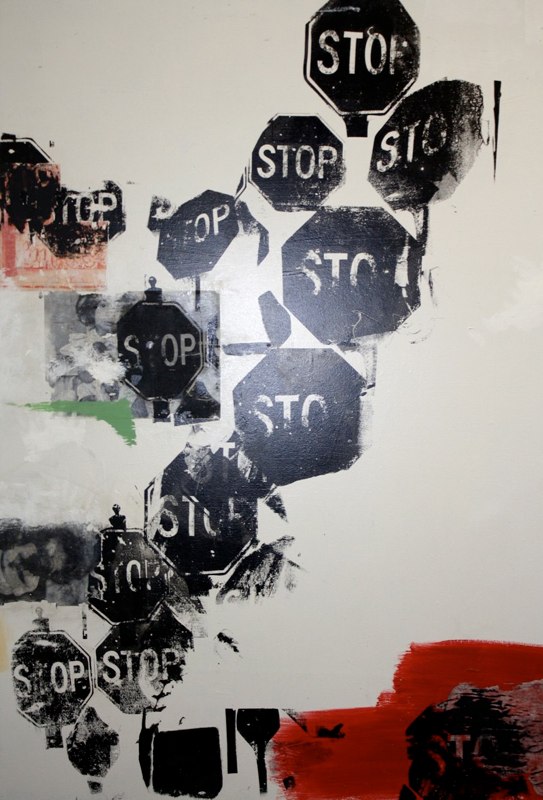 The midwest region of the
Women's Caucus for Art
Art & Social Justice conference
Friday, July 22, 2011
8AM-4PM
Regional Arts Commission
6128 Delmar Blvd
St. Louis MO 63112
    Held in conjunction with the national Women's Caucus for Art 
Summer Board meeting July 21- 24,  St. Louis, MO 
"Under the Gun," mixed media, by YoungWC member Angeles Jonske
If you missed the deadline to purchase tickets for the conference or the bus tour and would still like tickets, please contact president@nationalwca.org
The WCA's mission is to create community through art, education, and social activism. We recognize the important role that the arts play in all our lives and acknowledge the power of the arts to affect positive change. In this spirit, the conference is intended to be a venue in which to explore the role of the arts in promoting social justice and quality in our communities and around the globe.
The conference is open to artist, activists, art historians, curators, community organizers, educators, arts administrators, students, and anyone interested in how art can change the world for the better. 
CONFERENCE SCHEDULE:
8am – 8:45 Registration / Coffee / pastries
8:45 – 9am WELCOME REMARKS
9 – 10:30AM  Building Bridges - Art and Global Healing
Peace Through Pyramids project --- an ongoing collaboration between our youth circus troupe, the St. Arches and an Israeli Jewish/Arab youth troupe, the Galilee Circus – Jessica Hentoff and Elliana Hentoff-Killia
 Global Healing Through the Arts: A Model for Cross-Cultural Engagement in a Racially Isolated Community - Gitana Productions, Inc. is a 501(c) 3 arts and education company that provides global healing through music, dance, and drama in the St. Louis community 
10:45 – 11:45PM  Art & War: The Artist Perspective
Cultivating Compassion: Genocide & Visual Representation - International exhibitions curated for the Mizel Musem & the International Conference of Genocide Scholars, Sarajevo, Bosnia by Lee Lee
One Million Bones* – Naomi Natale is the founding artist behind One Million Bones.  Both an installation artist and photographer, Natale recently completed a large scale installation titled, The Cradle Project.  She is also a TED Senior Fellow.
11:45 – 12:45PM  Art for Healing  
Re-imagining the Self Through Creativity: Art for Empowerment as Feminist Counseling for Social Change in a University and Community Settings - Elka Kazmierczak
Pearls of Strength: Using Art Therapy to Heal the Wounds of Abuse and Violence - Katie Kamholz
12:45 – 1:45PM Lunch/Performance  (PLEASE note: lunch is included in the conference fee)
1:45 – 2:45PM   Access for the Arts
Why Access to the Arts Matters - Panel discussion with: Leslie Holt, Executive Director, VSA Missouri, the statewide organization on art and disability Carol Fleming, installation artist  and Lynne Green, photographer and film maker
3 – 4 PM Engaging Youth in Social Activism
Creative Catalysts: Our Visual Becoming within Communities  - a community initiative that ties the fields of community art, social media, and graphic design with visual storytelling in efforts to advocate the needs and causes of those within our most vulnerable communities - De Andrea Nichols
Punk Rock and Social Justice: Leadership development and civic engagement through subcultures - Angela Evans from the Coalition on Human Needs and Will O'Neill from the United Food & Commercial Workers International Union (UFCW)
4-4:15 – CLOSING REMARKS
Performances
1:10 PM - 1:10 PM - Footprints: From the Margins...Performance by the men of the community collabARTive, an integrated arts component of the Allen Ave Transitional Program of Peter and Paul Community Services... spoken-word stories that talk about the impact of homelessness, seek to build bridges, form relationships to co-communities who need to know: it is not about THEM...it is about US. . 
Outside of RAC (morning) - Priti Gulati Cox - Maansik Sampatti (Intellectual Property): A performance/installation addressing the epidemic of farmers' suicides in India
Inside tables - art activities. information,... (more info TK):
Artist trading Cards – Jennifer Weigel
Jennifer Weigel is a mixed media artist residing in St. Louis, Missouri with her husband and two cats. Weigel works in a wide range of media to convey her ideas, including assemblage, drawing, fibers, 
installation, jewelry, painting, performance and video. Much of her work touches on themes of beauty, identity (especially as it pertains to gender identity), memory & forgetting, and institutional critique. Weigel's work has been exhibited nationally and has won numerous awards.
Faces Project- Artist Christine Ilewski
I was a personal friend of Fr. Lorenzo Rosebaugh, OMI, one of a generation of liberal Catholic priests working for social justice for women and children. He was murdered in Guatemala almost two years ago just before he was due to return home to St. Louis to retire. (there's a Post Dispatch article link on my site) He was buried in south America.
In my grief, I have created two projects in his memory. One, in the"Faces" project, I paint portraits of children murdered by guns, for their grieving families. Then I exhibit art created from image transfers of the faces onto vintage handkerchiefs. Info and examples of the art are on my web site, www.ilewski.com
In my second project, I have tried to create a young adolescent illustrated biography of Fr. Lorenzo based on his own bio..."To Wisdom Through Failure". My mother, Gail Eisenhart, a published author and poet, adapted the text from his text. I did the illustrations.  We are currently searching for a publisher. Melissa Jarnagin, senior editor at Concordia Publishing has reviewed the manuscript with this to say, "Wow! That's a powerful story! The illustrations are very emotive while still appealing to children with their colorful spirit. His story parallels the freedom riders of the civil rights movement."We hope to have the book printed bilingually to be able to send it back to the children of Guatemala where he has become a folk hero among the poor. 
Wish tree- Ben Chu
Name badges – YWC
Info tables: Circus Harmony, Yeyo Arts, LGBT dance group 
Any groups wishing to have information at one of the tables please contact outreach@wca-stl.org
This conference is made possible with support from the Regional Arts Commission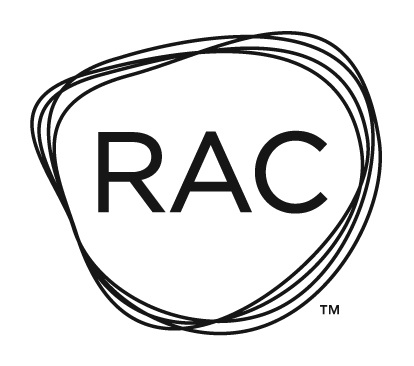 PRESENTERS BIOS
Angela Evans is the Outreach and Policy Coordinator for the Coalition on Human Needs, alliance of national organizations working together to promote public policies that address the needs of low-income and other vulnerable people. Angie's background includes organizing and leadership development with the Center for Community Change, Jewish Funds for Justice and state and local campaigns. She spent her youth organizing and attending punk rock shows. She holds a Master Degree in Social Work, concentrated in Social and Economic Development from Washington University in St Louis.
Patton Chiles is playwright, director and teacher and has worked on social justice plays with Gitana Productions including Complacency of Silence: Darfur, My Heart is Always Shaking: Afghan Women Refugees in St. Louis, Eye on the Sparrow and Faultlines.Love Show in 1998.
Con Christeson is an artist/educator living and working in St. Louis, Missouri. In addition to teaching at Webster University and Ranken Technical College, she is actively engaged in building a practice as a community artist. She is co-founder and managing artist of the community collaborARTive, an arts-based integrated component of the Allen Avenue Transitional Housing Program of Peter and Paul Community Services.  The collaborative engages men [who are/have been homeless] and program staff along with community artists, partners, and students to create visual, written, and public art. More about the collaborative can be found here: http://ppcsinc.org/community.html   http://communitycollabartive.wordpress.com
Priti Gulati Cox is a native of India. She has been living in Salina, Kansas since 2000. In 2008 she began work on a project entitled Vanishing India that addresses the effects of corporate globalization on the social, political and economic fabric of India. In 2010, she also started a sister project entitled Stree Jaati (community of women), documenting the effects of India's newly acquired free market policies on the women of her country. She goes back to India at the end of every year to continue doing research on these two on-going projects.
In March 2008, she created a guerrilla installation, Unfinished Portrait, to draw attention to loss of life in the invasion and occupation of Iraq. The project will be continued in 2013, encompassing both Iraq and America's longest war, Afghanistan. Beyond Salina, she has exhibited at the 2010 Women and Water Rights Exhibits in Minneapolis and Rochester, Minnesota, Woman Made Gallery in Chicago, the 2010 United States Social Forum in Detroit, and, the Birger Sandzen Memorial Gallery in Lindsborg, Kansas. Her next solo exhibition will be in September 2011 at the Percolator Gallery and other locations in Lawrence, Kansas. For more information visit www.vanishingindia.com
Lynne Green-In 1998, the road turned for me. After a lifetime in the creative fields of writing, stage directing and documentary video, an unexpected permanent disability challenged me to reinvent myself. With the generous help of Vocational Rehabilitation and the support of a handful of exceptional friends, I was able to grow new strengths, learn new skills and gradually regain independence.  Designing jewelry and photography have become my new mediums for self-expression.
When working with stones, I love the immediacy of using my hands to build an object of my imagination.  I love holding the tangible results. It's also breathtaking to witness someone wearing something I passionately poured my heart into.  I use everything when making jewelry; from something as simple as birch bark or a pebble to gemstones, crystals and sterling silver.  I believe it's more about the relationship of the materials, rather than the materials themselves that imbue a piece with drama or magic.
When shooting images for my greeting cards and prints, botanicals are my first love. My work has been purchased by the Missouri Botanical Garden for sale in their gift shop, by Paraquad Independent Living Center for their permanent gallery and I was also commissioned to do photos for the set of a TV remake of "Rear Window," starring Christopher Reeve.  Recently, one of my photos was selected for publication in VSA Missouri's 2011 Anthology for writers and artists with disabilities, Where We Can Read the Wind.
I live with my support dog, Hank, in St. Louis.
Carol Fleming is a deaf artist, born into a life with few meaningful sounds.  Yet her mother and father, a fine architect, filled my days with visionary energy.  From an early age, art—creating from clay—has been her fundamental mode of expression.  It is a natural specialty.  It is the way sheI transform her vision into a concrete statement. 
"Creating is the best and deepest part of me, the true voice of my inner, God-given, personality.   I opened my studio after completing graduate school at Ohio University.  For a quarter of a century, I have fashioned columns with pliable clay, upwards of 250 pounds per column.  The stoneware body is formulated for me according to my own recipe.  I also mix all my own glazes.  To date, I have done over 335 firings in my gas kiln, a New York-made Bailey. I gain great delight in shouldering my way through the clay with a heavy wood roller.  The blank "canvas" will begin to speak for me as I muscle the primary slab forms, building and coiling the clay by hand.  For final shaping, I pound the clay with a simple paddle; each column hums its own songs. The columns rise from my own story. Losing my father while I was in high school made me comprehend how truly precious life is. I realized it was important to make each day count.  To that end, I aim to live fully, savoring individual moments, to trust in God, and to forgive completely. Living this way yields positive images and uplifting messages of beauty, which I aim by my art to create and share. When all is said and done, at the end of my days, I want the clay work to point to our Maker, the original Artist."
Global Education through the Arts youth participants - Arianda Munoz, Michel Mayouba, Daniel and Danielle Johnson and parent Serena Johnson.
Jessica Hentoff is the artistic/executive director of Circus Harmony (www.circusharmony.org) a social circus school she founded in 2001. She has been using circus arts to motivate social change since founding the St. Louis Arches youth circus troupe in 1989. In 2009, Ms Hentoff was named both St. Louis Arts Innovator of the Year and Outstanding Arts Educator of the Year. In addition, she was invited to Monte Carlo to address the combined symposium of the World Circus Federation and the European Circus Association on the subject of Social Circus. Jessica serves on the board of directors for the American Youth Circus Organization as well on Circus Fans Association of America's Youth Circus Committee.
She has been teaching and performing circus arts for almost 40 years and is the only person to be a founding member of both the Big Apple Circus in NYC and Circus Flora in St. Louis. Jessica's remarkable vision and use of circus arts to build character and community has brought about ground-breaking and bridge-building programs like Circus Salaam Shalom which brought together Jewish and Muslim children and Far East Meets Midwest which combined Asian and Midwestern arts and artists and Peace Through Pyramids, an ongoing collaboration between the St. Louis Arches the United States and the Jewish/Arab Galilee Circus in Israel. These trademarks of Circus Harmony are the embodiment of the organization's mission to help children "defy gravity, soar with confidence and leap over social barriers, all at the same time."
Elliana Hentoff-Killian made her circus debut at just two weeks old when she played The Baby in Circus Flora's 1992 production.  She made guest appearances with the St. Louis Arches when she was as young as 2 and became a regular member of the famed youth circus troupe when she was 5.  Since then, she has appeared in numerous acrobatic, aerial, equilibristic and other acts. With her partner Claire Kuciejczyk-Kernan, Elliana performed as the Elliaire Duet presenting both double lyra and double trapeze acts that won critical acclaim and high praise from circus people and media alike. Elliana was one of the Ianna Spirit Riders, a youth bareback riding act. She has also mastered the difficult upside down loop walk or cloud walk. Elliana has performed at the famed Spoleto Festival in Charleston, South Carolina and in Israel as part of Circus Harmony's Peace Through Pyramids collaboration with the Jewish/Arab Galilee Circus.  Currently, Elliana is serving as head aerial coach for Circus Harmony in addition to teaching many other classes both at Circus Harmony's main location inside of City Museum and at numerous outreach programs. Her students range in age from 5 to 83 years old. Elliana's intention is to become a professional circus performer as well as to continue teaching circus.  In her words: "I want to be able to communicate and teach, no matter what kind of barrier there may be. I want to take that barrier down and share my knowledge and love of circus with any one who wants to learn. I want to be able to use my experiences and up-bringing to cross over different lines and make it so even if you are deaf or in a wheel chair or live in the poorest neighborhood you can still present yourself in the circus ring and be proud of who you are and what you can do."
Leslie Holt, Executive Director, VSA Missouri. Holt is a visual artist and educator with extensive experience in social work and advocacy for people with disabilities, including mental illness and developmental disabilities. She has worked at several St. Louis organizations including Life Skills Foundation, Places for People, NAMI St. Louis, and St. Louis Community College.  Most recently she coordinated a program at Washington University School of Medicine, Pediatricians in Community, which gave pediatric residents community experiences with children living in poverty and with disabilities.  She has ten years experience teaching studio art and art history on the college level at schools including Fontbonne University, St. Louis Community College at Meramec, and Lewis and Clark Community College.  She exhibits her paintings nationally and is represented by galleries in St. Louis, Memphis and Washington, DC.  Leslie has a BFA in Painting from Washington University in St. Louis, an MFA in Painting from Washington State University and is a 2008 graduate of the Community Arts Training (CAT) Institute.   Leslie has been involved with VSA Missouri since it started getting off the ground in 2008 – first as a contracted artist, then as its founding board president, and now as executive director. 
Cynthia Jones is Regional Manager of Carpenter, Kingshighway and Barr libraries. Cynthia is a member of Gitana's Global Education consortium and identified the need for cross-cultural programming for immigrant and African American youth. Carpenter Library has become the home base of operations for Gitana in south St. Louis
Elzbieta (Elka) Kazmierczak is a Polish born printmaker/educator who has lived in North America since 1990. She is a former Head of the Illustration Program at SUNY Buffalo (1996-2003) with a dozen years of college-level teaching experience. Elka is interested in the transformative power of the art making as a method for healing, self-knowledge, and empowerment. Certified in crisis intervention with survivors of sexual assault and domestic violence, and in the use of art as a healing tool with battered women she collaborates with agencies serving survivors of domestic and sexual violence. From 2004 to 2008, she established and managed the Art for Empowerment program at The Women's Center in Carbondale, IL.
Elka developed a traveling exhibition of 35 works by participants of the Art for Empowerment program, which is housed at the Women's Center and available for display at interested agencies. The mission of the exhibition is to portray the stages of the healing process and demonstrate the adult and teen survivors' courage to heal. As an offspring of the Art for Empowerment program, Elka has published a book titled Art of Survival: Women, Healing, and the Arts, which illustrates the voices of women artists and survivors of violence who speak about the role of art in their lives (www.art4e.org) Elka collaborated with several other agencies, providing them with tools to utilize art process in counseling women and youth (Gateway Foundation, Carbondale, IL; A Woman's Fund, Champaign, IL, and Rape Advocacy, Counseling, and Education Services in Urbana, IL). Since 2010, Elka is a co-founder and facilitator of Illini Art Therapy Association (IATA), a student organization that is housed by the Women's Resources Center at University of Illinois at Urbana. IATA's mission is to provide a safe space for guided relaxation and empowerment through art making, self-reflection, and mutual support. As an artist, Elka combines printmaking and quilting to explore issues of violence and marginalization of women. Elka is affiliated with the Woman Made Gallery in Chicago (http://elkakazmierczak.womanmade.net/
Katie Kamholz, MAAT, LCPC is an art therapist at Maryville Academy in Des Plaines, Illinois, where she provides art therapy in the acute psychiatric and residential units.
Lee Lee attained her BFA from the Rhode Island School of Design, and has spent time in over 40 countries. These experiences have led her to develop a wide range of painting styles in response to the diverse conditions of our world. Her work is informed by several movements through art history including the feminine expressionist drawings of Kathe Kolwitz to the actions of the 1970s which embraced processes using a shotgun or fire. Rich textures developed through destructive means speak to socio political situations imposed on people as well as environmental degradation. Sensitive mark making atop of these textures explores the emotional textures within a community, emphasizing resilience in the face of adversity. Recently, strong environmental themes have entered into her repertoire as she recognizes that social and political stress is driven by the scarcity of our resources.
Resilience as a theme was manifested through the opportunity to curate an exhibition in regards to Genocide for the Mizel Museum which grew into an installation for the 7th Biennial International Conference of Genocide Scholars in Sarajevo, Bosnia. Other international exhibitions have included an installation of prints at the Instituto Allende in Mexico and paintings exploring the imprint of tradition in contemporary Vientnamese culture at the Metropolitan Center in Saigon, Vietnam.
Recent environmental exhibitions have included REAP: The Environmental Unsustainability of the American Food Machine at C Emerson Fine Art in St Petersberg, FL, Extinction at the Denver Botanic Gardens, and Vanishing Pollinators as part of the Bioneers Conference on Sustainability in San Raphael, CA. Resilience in the face of environmental degradation was explored through an series of work, Guatemala: Mayan Women, created for the 2010 Biennial of the Americas in Denver. 
Currently, Lee Lee is using plastic as a material to explore the impacts of plastic on the environment as well as the chemical imprints left in our bodies. The UN Environment Programme recently wrote a feature article on her work about ocean plastic, entitled, The Plastic Flow: From Waste to Waves. Complimenting this theme is work being created which follows the development of a permaculture installation around her Taos, NM studio. The small scale production of food will be presented in contrast to industrial agricultural practice, which like plastic, is exacting a tremendous toll on the environment. www.Lee-Lee.com
Gedlu Meteferia is Executive Director of the African Mutual Assistance Association of Missouri. He is a member of Gitanas' Global Education consortium and contributes to Gitana programs via education, referrals and overall support.
Cecilia Nadal has a MA from Webster University in the field of Urban Sociology.  She also completed 33 hours towards a PhD in Social Development and Administration at St. Louis University.  Cecilia has been a counselor and teacher for at-risk youth and adults for more than 20 years.  In 1984, Cecilia founded Productive Futures, Inc. a successful human resource firm serving citizens of St. Louis and providing local businesses and clients with cultural diversity training.  An avid fan of world music and travel, Cecilia considers herself "born to carry-out a mission of multicultural understanding and love."  She founded Gitana Productions in 1996 and has traveled extensively to find talented native artists and work directly with their Ministries of Culture and related organizations.  Cecilia has produced all Gitana performances, including high caliber artists from China, Brazil, Japan, Spain, India, Peru, Morocco, Roma from Macedonia, Bosnia and more. A self-taught ethnomusicologist, Ms. Nadal specializes in music resulting from the influence of the African and Romani cultures.
As Producer, Cecilia targets the topics and themes that Gitana will tackle and conducts the community outreach that is necessary to support cross-cultural engagement. Cecilia is an adjunct faculty member of the Human Services department of St. Louis Community College.
Cecilia's hard work has been widely recognized. She was a 2010 Woman of Achievement and a 2009 St. Louis Luminary. She is a past graduate of Leadership St. Louis and was voted "nonprofit leader" by the YWCA.
Naomi Natale is the founding artist behind One Million Bones.  Both an installation artist and photographer, Naomi was the founder and director of The Cradle Project, a large scale installation calling attention and raising funds for the 48 million children orphaned in sub-Saharan Africa. Over 550 cradles were created and donated by artists from around the world.    Naomi has served as an artist-in-residence at Columbia College of Chicago in 2008, 2010 and 2011.  She speaks internationally on the topic of art and activism as well as her installation works and is currently both a TED Senior and Carl Wilkens Fellow, respectively.  *One Million Bones is a collaborative social arts practice designed to recognize the millions of victims and survivors who have been killed or displaced by ongoing genocides and mass atrocities in Sudan , the Democratic Republic of the Congo and Burma.  In Spring of 2013 1,000,000 handmade bones  made by artists, activists and students will flood the National Mall in Washington, D.C. creating a visual demand for solutions to this issue.  One Million Bones works at the intersection of art and activism. Our core belief is that vital pathways to change are created by leveraging the power of the arts to introduce activism to coming generations, to provide opportunities to connect with issues in a personal and profound way through the creation of art symbolic of and related to specific issues, and to allow individuals to see, actually see, their contribution, their action, in the context of the larger movement. 
De Andrea Nichols is a communications designer with a story to tell. A youth who grew up in rural, poor, and divided Mississippi, De began sharing her story and those of others through the visual arts in 2004. Since graduating from the Sam Fox School of Design at Washington University, she has steadied social entrepreneurship in her design career as the founder of The Creative Catalysts, a community-based design collaborative, which has co-produced various youth and story-based initiatives, including current efforts We Are Storied, Made in Greensboro, COMMON Hoops, and D_Serve. 
Patricia Rattler is a retired executive with Bank of America. She works with youth at Christ Southern Mission Baptist Church and is a recently appointed member of the Board of Directors at Gitana Productions.
Jay Sridar is a client advocate for SAWERAA, a womens empowerment group working with South Asian women who have experienced domestic violence.
Vivian Watt, choreographer and dance teacher helps at risk youth to use their bodies and movement in understanding the cultures of others. She has been associated with Gitana since 1996.
Francis Yueh works with Wells Fargo and is a leader within the Chinese/Taiwanese community in St. Louis. In addition he and his wife are involved in the publication of the St. Louis Chinese American Newspaper.
PLEASE JOIN US
Friday evening 7-9pm for the reception with the artists
for the nationally juried WCA exhibition
THEMIS
St. Louis University Museum of Art, 3663 Lindell Blvd., St. Louis, MO 63108.
This exhibition is being held in conjunction with the WCA Art & Social Justice Conference.
Themis was the Greek goddess of divine law--the primal, unwritten laws governing human conduct, order and social control. This exhibit was open to all WCA members.  
The exhibition was juried by  Christina Cosio, Assistant Director of Exhibitions Department at the School of the Art Institute of Chicago, IL
The following artists were selected by the juror:  Lydia Brockman , Chicago IL, Jayne Chandler, Grant Pass, OR; Kacey Cowdery, Webster Groves MO ; Jennifer Drinkwater, Ames, IOWA; Tracy Featherstone, Hamilton, OH; Christine Giancola, Florissant MO; Debra Jenkins, St. Louis MO; Ludmila Ketslakh, Ann Arbor MI; Barbara Mehlman, Woodland Hills,CA; Mary Nichols, Florissant MO: Brenda Oelbaum, Ann Arbor, MI; Roxanne Phillips, St. Louis MO; Perla Segovia, St. Charles MO and Pamela Wallace.
This exhibition is made possible with support from St. Louis University. 
Attendee List
Sort by:

Date

|

First Name

|

Last Name
When & Where
6128 Delmar Blvd
Saint Louis, 63112


Friday, July 22, 2011 from 8:00 AM to 4:00 PM (CDT)
Add to my calendar