Description
ART SHOW: New Works - By Yana Headford
Location: The Studio at Gairloch Gardens
View daily between 10:00am and 2:00pm:
Saturday April 14, 2018

Admission: Free

More info: Contact Tina Gardin at: yana.artshow@gmail.com



---
We look forward to sharing Yana Headford's newest collection with you at the The Studio at Gairloch Gardens.
Her paintings will be on display on Saturday April 14th for casual viewings between 10am and 2pm daily.
When registering on Eventbrite, you will choose a time during the show to arrive, however, please feel free to come anytime between 10am and 2pm. Wine and cheese will be served. We hope to see you!

ABOUT THE ARTIST:

Yana was formally trained in art in Sheffield and Bristol England.
She has had an active career as a painter and art instructor for the city of Mississauga for fifteen years, plus teaching credit courses at Sheridan College in oils, watercolours, life drawing, monoprinting, and art history for approximately ten years. In the summer she ran her own Art School in Port Carling, Muskoka. Her works are owned by major corporations and collectors around the world.

Yana's Thoughts - Year 2000 We are all complex creatures to some extent and as a complex creature I am many things. I get lost in a sunbeam and can watch squirrels and birds for hours without guilt. I stare at a face in the crowd because I love its shape and I promise myself to paint it one day. It could be at once, or years later. Having a photographic memory helps.

The countries I lived in during my life have ensconced themselves in my heart. The luscious green hills of England; especially the Yorkshire moors. The sparkling white stucco walls of Greece against the bluest sky. The dry earth with its marvelous shapes and colours of Cyprus's land with its secret streams bursting through the rocks. The open air cafés of Paris, the romantic gondolas of Venice gliding through the mist, Italy's sophistication and earthiness at the same time, and then... Canada!
With its virgin wild northlands, its glassy lakes and those wonderful early morning sounds. You will find them all in my paintings. You will also find yourself in them. I have seen you and you have influenced me. Hence my philosophy that, "Everything influences everything else. When you enter a room for the first time you'll be different in some way when you leave it. The stranger who is sitting next to you might save your life or ruin it. And gazing at a painting might touch a chord in your heart and make a difference." I portray my philosophy in my "Linear Images" paintings of cityscapes.

When I paint landscapes I try to keep as close to reality without compromising my painting style. I don't copy nature. I let it inspire me and awaken me to its spiritual heartbeat. If I depart too far from nature's reality, I deprive my viewers from feeling what I feel when I see the magic of clouds, the peacefulness of a vast field or the mystery of a forest, the playful weeds mixed with the wild flowers and a land carpeted in brilliant "Toasted yellow". I care deeply about the evolution of Art in Canada. Carrying the "Torch" of our past century painters is a great responsibility.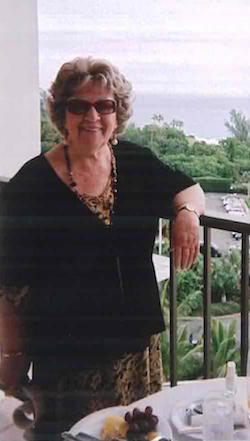 ---
"To see a World in a grain of sand, And a Heaven in a wild flower, Hold Infinity in the palm of your hand, And Eternity in an hour."
- William Blake
---

Oakville, Artshow, Art Show, Art Gallery, Gairloch Gardens