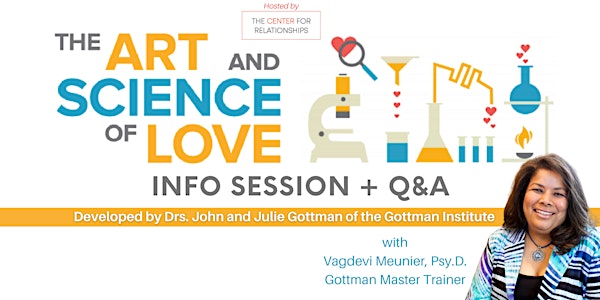 Art & Science of Love Retreat: Info Session + Q&A with Dr. Vagdevi Meunier
On the fence about the Art & Science of Love couples retreat? Join us for a FREE info session + Q&A with Dr. Vagdevi Meunier!
About this event
Unsure whether the Art & Science of Love Couples Retreat is the right fit for you and your partner?
Join us at this FREE info session with Dr. Vagdevi Meunier, Master Gottman Training and Retreat Facilitator, for a chance to hear more about the retreat and ask questions.
Info Session Details
Date: Sunday, July 17th, 2022
Time: 12:00pm - 1:00pm CDT
Where: Virtual via Zoom*
*a Zoom link will be made available to all attendees prior to the session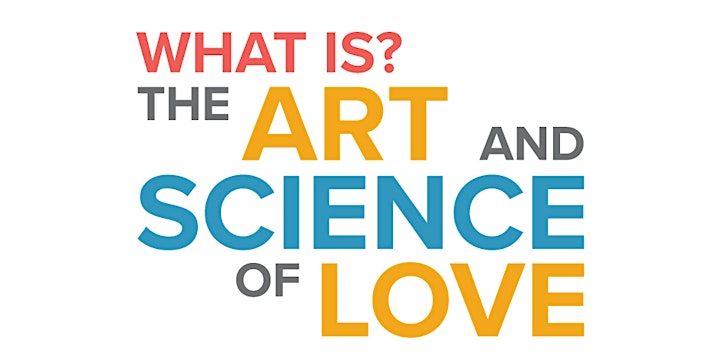 About The Art & Science of Love Retreat & Workshop
Discover The Art and Science of Love at our world-renowned weekend workshop for couples created by Drs. John and Julie Gottman and see for yourself why millions of couples worldwide have benefited from the Gottman Method.
2 days filled with engaging presentations and experiential activities designed to confirm, strengthen, or restore your love
For couples of every age, ability, and sexual orientation
Shown to achieve results similar to those of 6 months of marital therapy
Has produced positive results for 94% of those who attend
Based on over 40 years of research with thousands of couples, The Art and Science of Love workshop will give you new insights and research-based skills that can dramatically improve the intimacy and friendship in your relationship and help you manage conflict in a healthy, positive way.
Read More about the ASL Workshop from the Gottman Institute Here
Retreat Details
Visit our Couples Retreats page for more info on available ASL Retreats: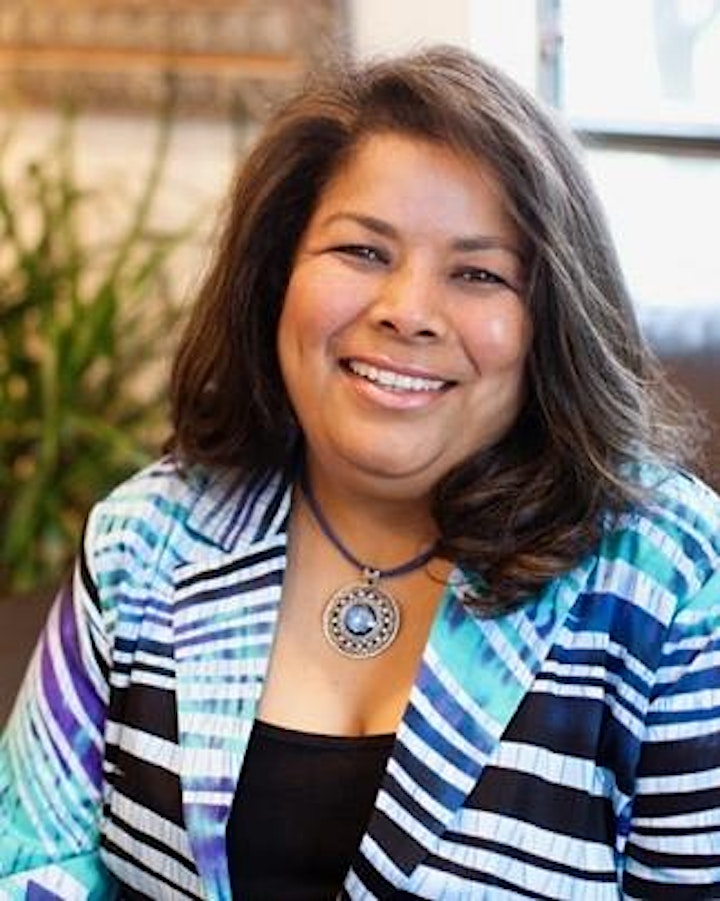 About Vagdevi Meunier, Psy. D.
Dr. Vagdevi Meunier (Dr. V) has over 35 years of experience as a therapist, educator, and consultant. She has been a certified Gottman Therapist and workshop leader since 2006 and has conducted Gottman professional trainings as well as couples retreats over 100 times nationally and internationally. Dr. Vagdevi has a private clinical and consulting practice in Austin, TX and is the founder and executive director for The Center for Relationships in Austin, a community counseling, education, and outreach center focused on relational cultural science.
Dr. Vagdevi Meunier's Profile at the Gottman Institute: https://www.gottman.com/presenter/vagdevi-meunier/