Art Reception at the new Jack Byrne Center for Palliative & Hospice Care
Description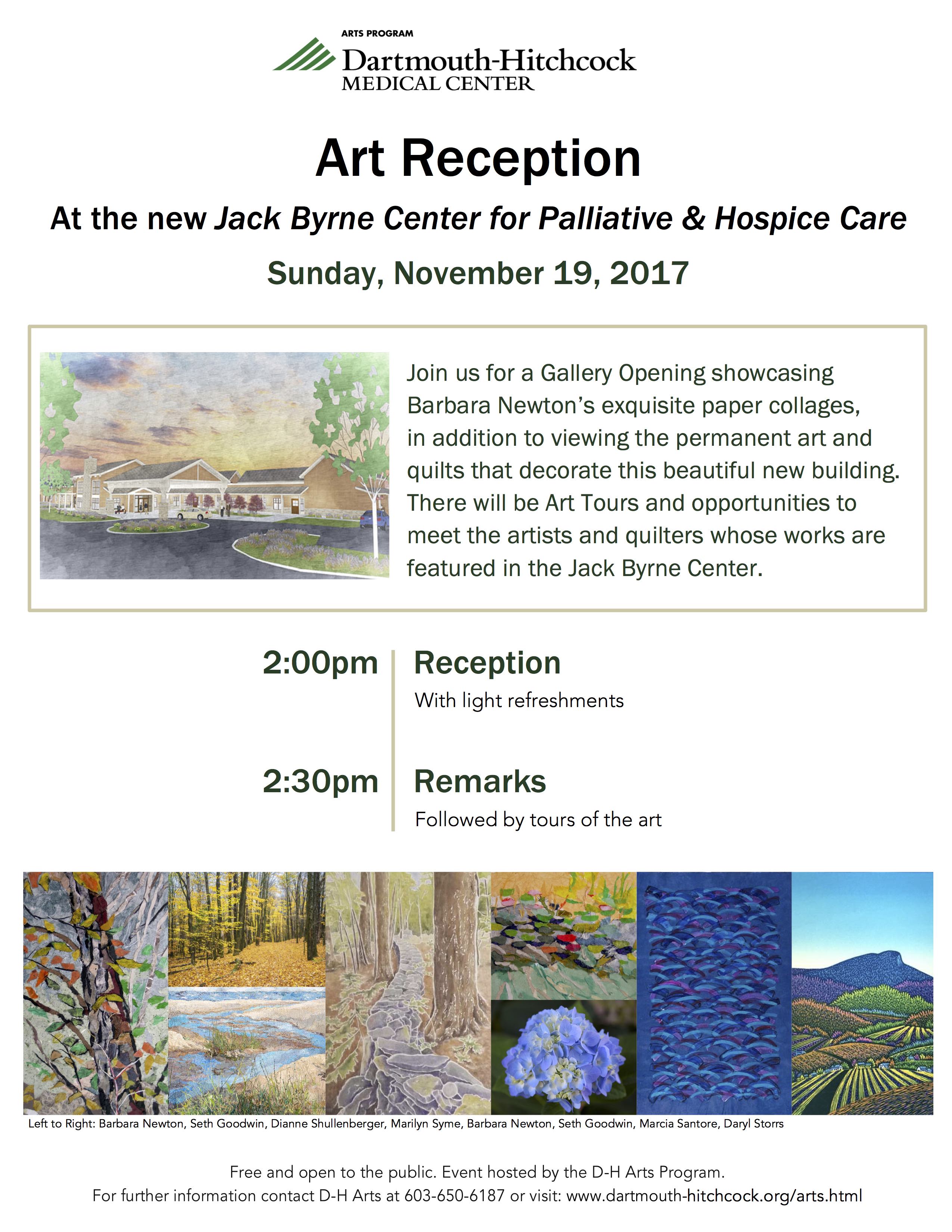 Join us Sunday, November 19, 2017 at 2:00pm for a Gallery Opening at the new The Jack Byrne Center for Palliative & Hospice Care.
This event will showcase Barbara Newton's exquisite paper collages, as well as the permanent art and quilts that now decorate this beautiful new building.
At 2:00pm there will be a Reception with refreshments, followed by remarks at 2:30pm and an Art Tour.
Many artists whose pieces are featured in the building will be in attendance, allowing for a chance to meet them in person and celebrate the beauty and warmth that their creations give to the Jack Byrne Center.