ART & PLAY DAY
An Inclusive Art & Play Event. Enjoy creating art and playing game activities with the whole family.
When and where
Location
Gier Community Center 2400 Hall Street Lansing, MI 48906
About this event
Join us for an Inclusive Art & Play Event.
MI Disability Rights Coalition is partnering with Zot Artz to host a FREE and memorable event for families in Michigan to come together. At this event everyone will have FUN and EVERYONE will be included. Families can create art and enjoy other fun activities, toys, and games. All activities can be enjoyed by people with and without disabilities.
Date: Saturday, September 10th
Location: GIER Community Center - 2400 Hall St. Lansing, MI 48906
Time:
10am - 12pm - Masks Required + Sensory Time
12pm - 3:30pm - Masks Recommended, but not required
We ask that attendees register in advance to make sure we have the correct amount of supplies and materials, but walk-ins are welcome.
Activities will include:
Inclusive Mural Painting with Zot Artz adaptive art tools
Bubbles
Chalk Drawing
Inclusive Video Gaming
Board Games
Adaptive Toys & Play
A day of FUN and PLAY for ALL
Questions, or assistance registering please contact MDRC:
Email: info@mymdrc.org
Ph: 517-333-2477
Web: www.mymdrc.org
for more information about Zot Artz: http://zotartz.com/
Cover Photo Image Description: Various photos from previous art events hosted by Zot Arts. The images include children smiling while using the bubble, whirl, paint rollers, and painting sticks. The tools are attached to wheelchairs and being used with the assistance of Dwayne from Zot Artz.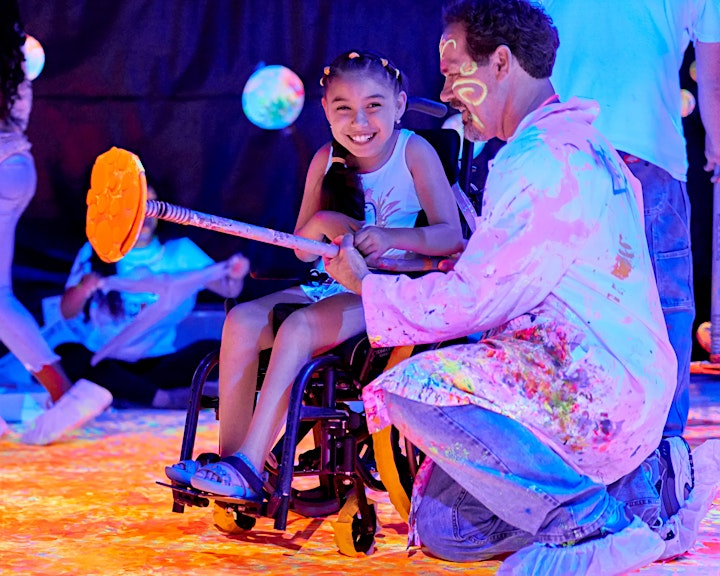 Image Description: A young girl in a wheelchair smiling while holding a pogo stick painting tool. Assisting her is Dwayne from Zot Artz wearing a paint apron and shoe covers. They are painting on a large paper mural on the floor.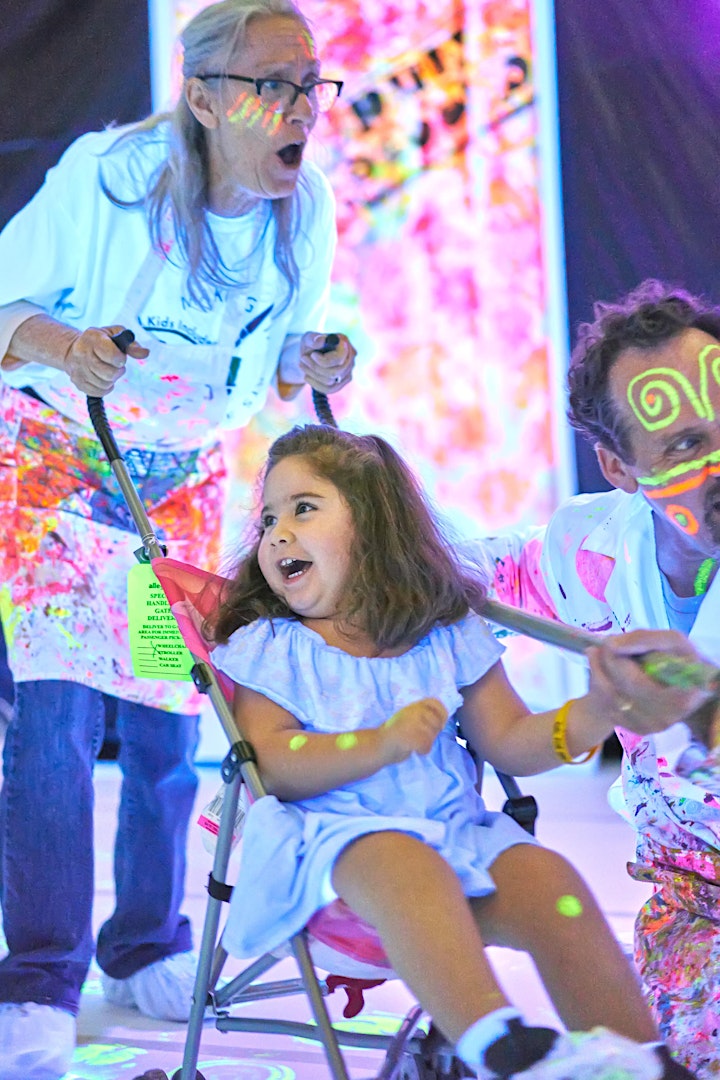 Image Description: An older woman has an excited facial expression while wearing an apron covered in paint. She is pushing a young girl that is laughing while using the paint pogo stick art tool. Dwayne from Zot Artz is assisting with the tool and he is wearing a paint jacket covered in colorful paint and has paint designs on his face.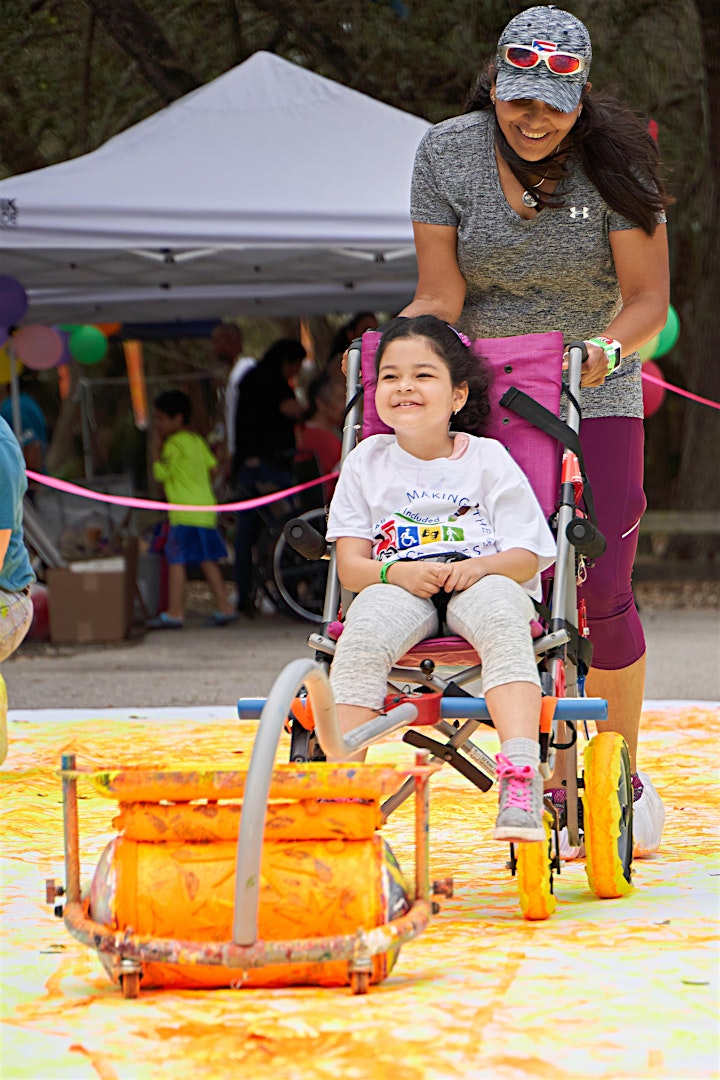 Image Description: A woman is smiling while pushing a young girl in a chair. The young girl is smiling looking ahead. Attached to her chair is a large paint roller that allows her to paint from her chair. They are helping paint a large mural at an art event.