ART OPENING: Beyond Mammy, Jezebel, & Sapphire / Faculty & Friends: Remini...
Description
FREE & OPEN TO THE PUBLIC DURING WINTERFETE ON DECEMBER 2 6-9pm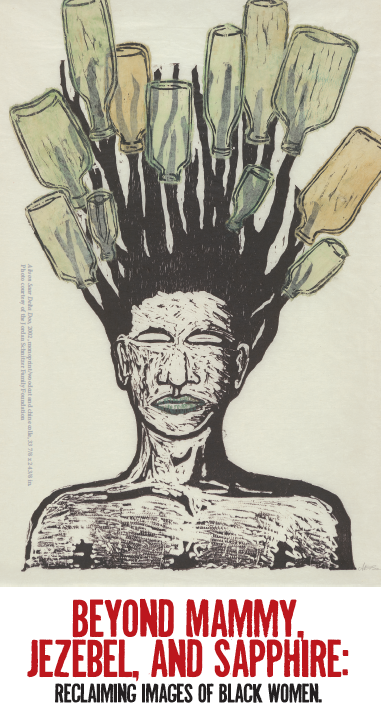 Curated jointly by the Inter Disciplinary Experimental Arts Space at Colorado College and the Alexandria Museum of Art from Jordan D. Schnitzer and the Jordan Schnitzer Family Foundation, Beyond Mammy, Jezebel, & Sapphire features images of and by Black women. The exhibition examines the trope of the "Strong Black Woman", uncovering the opportunities and dangers that this characterization creates for Black women. From the suffering mama, to the stoic victim, to the sassy broad – the images presented in the exhibition question and overturn entrenched archetypes of Black femininity. Frankly addressing idea such as frailty, sexualized power, and racially bounded ideals of beauty the exhibition presents us with compelling and nuanced examinations of multiple Black female identities and experiences.