Description
Join us for food and drinks as we celebrate the installation of our new show! This collection will showcase the works of Dorian Allyn Berman, a local artist from Bethesda, MD. Her works will be on display and for sale until September 2018.
---
About the Artist: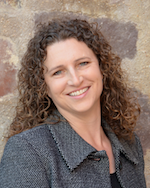 Abstract mixed-media artist, Dorian Allyn Berman, uses encaustic, cold wax and oil, acrylic, collage, and printmaking techniques for her work. She explores the nature of time, what is left behind, what can be uncovered, and our history that makes us who we are. "We are complicated beings. Perhaps that is why my work covers so much ground. We each have a unique story, with lots of texture: accomplishments and setbacks, bliss and despair, inevitable change and cycles, and I'm fascinated with the yin/yang of our experiences, and cannot imagine using just one medium to convey that," she explains. Dorian draws inspiration from her travels and moves, her own inner landscapes, her experience adapting to other cultures and languages, and the beautiful objects she finds along the way.
---
A note on encaustic:
Encaustic is an ancient medium, used by the Greeks to decorate their warships, and most notably in Egypt around 100-300 AD in the Fayum mummy portraits. The word encaustic originates from the Greek word enkaustikos, which means to burn in. Pigment is added to molten beeswax and resin, then fused onto a wooden support with a heat gun or blow torch. Multiple layers can be added and fused, and subtractive techniques such as scraping and gouging can be done.
Care of encaustics:
Encaustic paintings are perhaps the most archival of any medium. However, like any fine art, care should be given to them. The wax and resin will not melt under 150 degrees Fahrenheit, so there should be no fear of the work melting in normal household conditions. Hanging the painting in front of a window with direct sunlight is not advisable, nor is leaving a painting in a car on a hot day. They are also sensitive to extreme cold temperatures and will easily chip.
Encaustic paintings tend to become cloudy or "bloom" as they cure. If you prefer the glossy shine and clearness, simply rub the surface with a very soft cloth or nylon stocking. Over time, the surface retains its gloss and shine as the wax medium continues to harden and cure for up to 1-3 years.