COMMISSIONER YVETTE COLBOURNE HOSTS ART ON THE GO
About this event
An up close Social Distancing Art Experience for Guests to interact for FREE at the Miramar Cultural Center. Preview amazing ART, meet the artists alongside City Commissioner Yvette Colbourne and leave with a pre-packaged Hispanic Heritage refreshment to go. Your ART-FILLED afternoon will begin through MCC' s Ansin Family Art Gallery LOVE POP exhibit and venture to the botanical garden's VANISHING VIEW public art and WINDOWS TO OUR WORLD MURALS. 7-10 guests will be granted access at a time. Masks will be enforced. Come experience MCC, a place Where Community and Culture Converge™
Choose from 2 Dates:
Friday, October 9th: 6 PM - 8 PM
Sunday, October 11th: 4 PM - 6 PM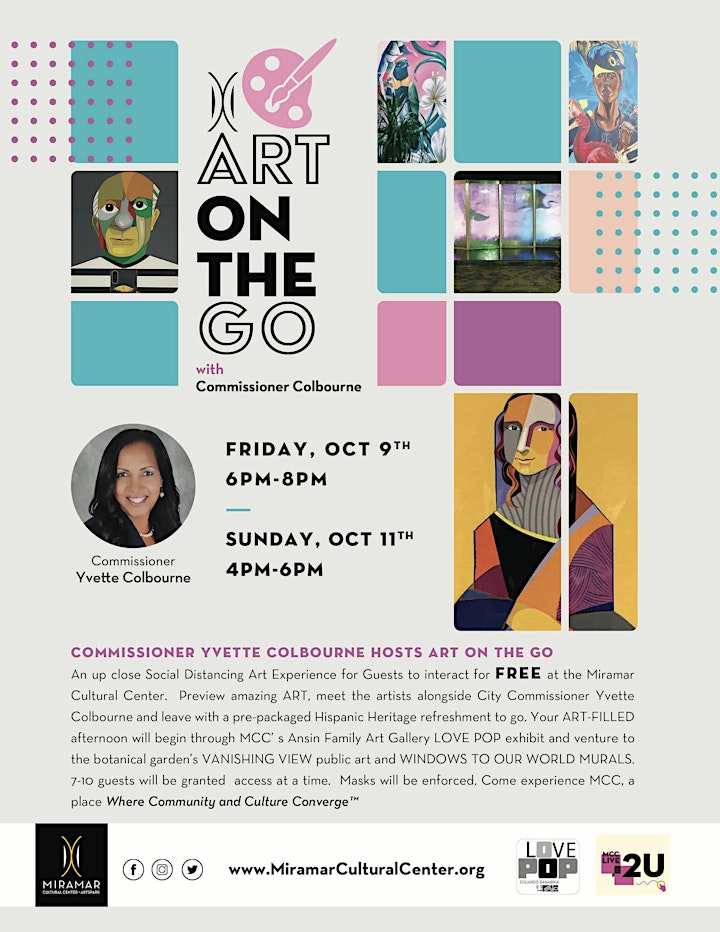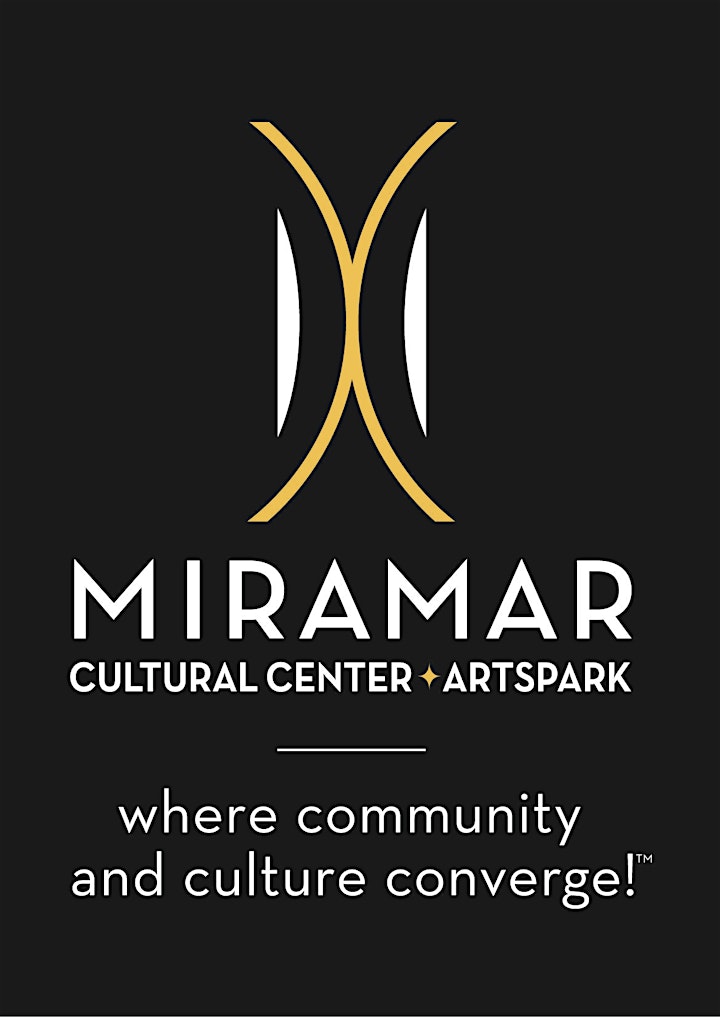 Organizer of Art on the Go with Commissioner Colbourne
The Miramar Cultural Center / ArtsPark was created to celebrate creativity and diversity within the city. This landmark is a vibrant, urban destination located in the heart of the Miramar Town Center, situated adjacent to our City Hall. Centrally located, the center is visible and accessible from Red Road, Miramar Boulevard and Hiatus Road.