Description
Community Mixer @ 2:00 pm (Free)
Meet your neighbors at Ideal Mixer, shop local vendors and learn more about our concept parklet designs.
---
Painting #CityView @ 3:00 pm ($)
Larry V. Wynn is an artist from Mattapan and he will guide us through #Citylife (No experience needed to paint or win!)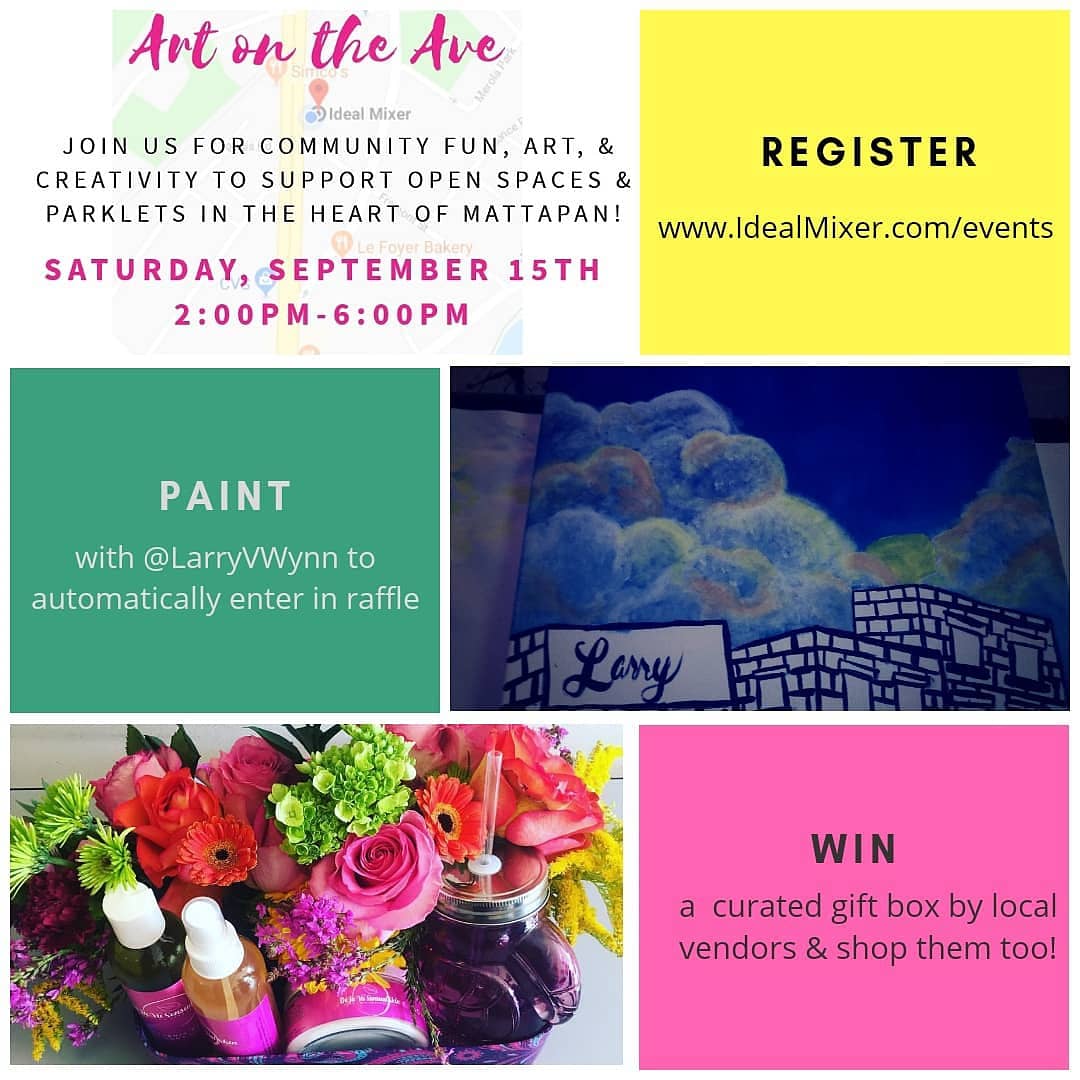 Three (3) raffle prize winners announced. First place can choose from a painting party for 6 or a member-curated gift box retailing over $100.00.
---
About Open Spaces and Parklets
CPA (Community Preservation Act) helps communities preserve open space and historic sites, create affordable housing, and develop outdoor recreational facilities. Boston has 20 million dollars in funding, and we're submitting for two parklets; one directly in front and back of Ideal Mixer. Parklets present an opportunity for residents and local businesses to create a beautifully designed open space that is functional and for the community. https://www.boston.gov/transportation/boston-parklets-program#applications
SPECIAL THANKS TO:
Larry V. Wynn Designs, Joined By The Root, Dé Ja Vu Sensual Skin, Candy Coated Treats, Shea Butter Smoothies, Mattapan Main Streets