Art of Wok Cooking with wine, 12-18
When and where
Location
Casa Vinicola ZONIN USA 8101 Biscayne Blvd Miami, FL 33138
Description
Use hashtag on twitter and Instagram #wokstar

Join me, Wok Star Eleanor Hoh for a Special Series: Art of wok cooking classes paired with wines from Italy's largest privately family owned vineyard, Casa Vinicola ZONIN USA. We will also be hosted in their spectacular penthouse loft with sweeping views of Miami. Limited to the first lucky 12 and everyone takes home a mini bottle of ZONIN prosecco!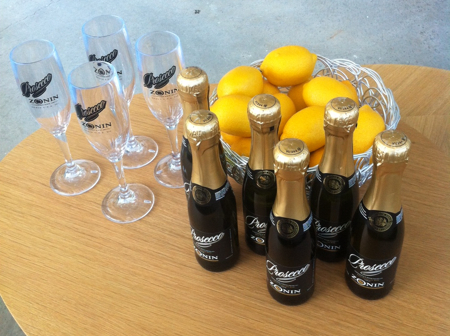 Meet cool people, get tons of tips and leave with your own Ultimate Wok Star Kit so you can Cook Like a Wok Star!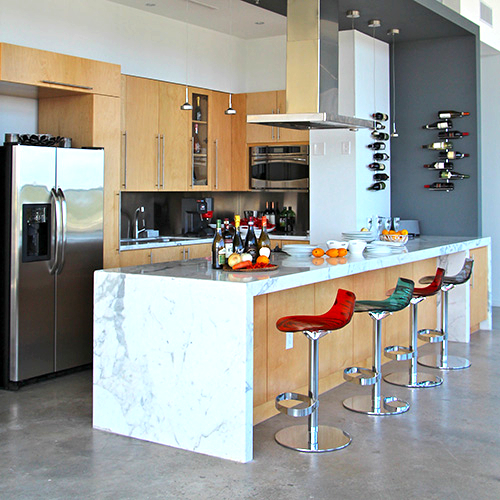 Seven Generations of Winemakers, vintners since 1821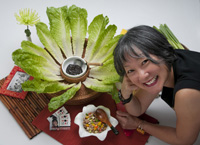 You'll never worry about 'what's for dinner?' during busy weeknights and have fun cooking because there's no recipes or measuring required! I'll show you how to wok up one-dish dinners in under 30 minutes using fresh ingredients & only 4 seasonings.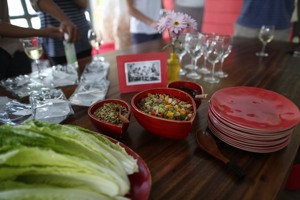 You'll arrive and be greeted with a yummy Rainbow Lettuce Wrap Appetizer to savor with ZONIN prosecco and Fiji Water. I'll introduce everyone, then onto learning how to Be a Wok Star!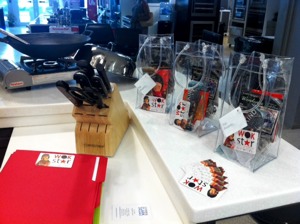 You'll win Giveaways from premium sponsors throughout the class!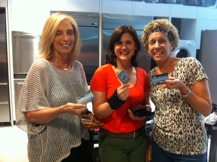 Ready to be Wok Stars with their cards!

In this Wok Workshop...
I'll demystify common mistakes and complaints.
You'll find out why you need all 4 elements to be successful in wok cooking!
You'll explore new ingredients and Asian cutting techniques.
You'll learn how to mix and match veggies & proteins for a one-dish dinner.

Many will get a chance to stir fry with me!
You'll get loads of tips and techniques that make cooking FUN.
You'll get handouts with brands, Asian markets and a handy stir-fry crib sheet.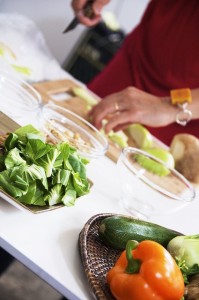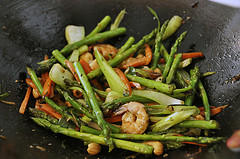 Simple one-dish Stir Fried Shrimp & seasonal veggies paired with Rocca di Montemassi Calasole.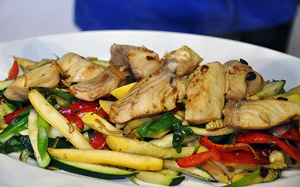 Tender Tilapia in spicy brown bean sauce paired with Castello d'Albola Chianti Classico will illustrate versatality of a cast iron wok.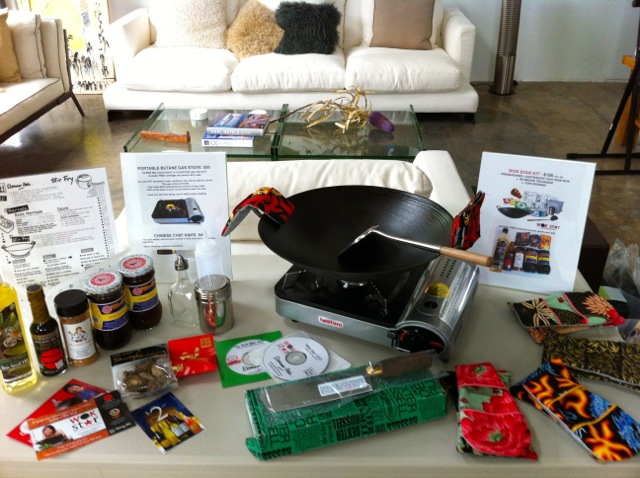 Ultimate Wok Star Kit with all the goodies (depending on availability) will be on sale to put into practice what you learned!

Ready to Cook Like a Wok Star?
Get the complete details.
Please fill out ALL registration questions so I can introduce you properly and make the event more sociable and personal, thanks.
Check the MENU

Please note: If you have food related allergies, strict dietary requirements, religious restrictions; gluten intolerant, are salt sensitive, soy sensitive, vegetarian, pescatarian, or vegan; or are pregnant, I am unable to accommodate you due to the nature of this style of cooking, sorry.

Wok Star Class voted Top Five Cooking Classes in Miami
and Ten Things I Learned in Eleanor Hoh's Wok Star Class


Best go-to resource site showcased Cooking Classes with Eleanor Hoh, The Wok Star



Get an idea of my Wok Star Class in this video podcast with host Lauren Bernat.
Can't wait to meet you...