Art of Trading Bitcoin Cryptocurrency & Introduction to Bitcoins Workshop 2014

Multiple Dates
Event Details
You can also show up at the door and pay cash/bitcoin too, but please email us that you're coming ahead of time to RSVP. Otherwise just pay above.
BITCOIN ONLY: Take 30% off if paying via Bitcoin! Email us your trasaction id after paying to Bitcoin Address: 1BuZFTbSVqRszRtqZKFGKmu1KqtcJJYs8C
---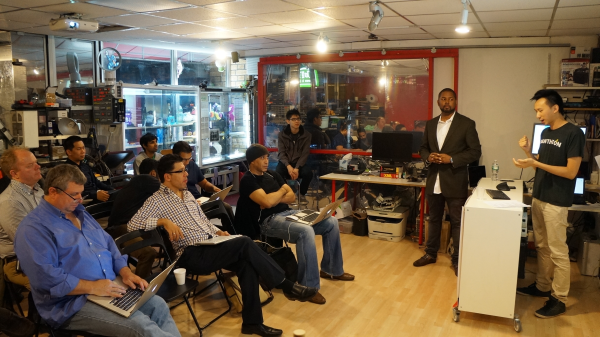 Duration: 2 hours
Snacks & Refreshments: Yes
Pics of our previous successful sessions: http://goo.gl/1RNYBk
Read some reviews of our previous students: http://goo.gl/TvHhzM
**What will you learn?**
You will learn the basics of how to trade crypto-currency using online exchanges. We'll also be going over basic concepts of Bitcoin and different Alt-coins. Some of the things will be:
- Crypto currency basics
- Rules of the Trading game
- Crypto Trading Fundamentals
- Trading Intro & Walk Through
- Trading Tips
**Who is this class for?**
This class is for anyone looking to get into the crypto-currency game and aren't sure how to go about doing it. Also it is newbie friendly for Bitcoin users that are just learning how it all works. We won't be going to in depth on the technology side of how it all works, but more on how to start and make a trade. Rest assured it will be a fun learning experience.
**Whats required for this class?**
Just a basic Bitcoin wallet address if you don't have one already. We suggest getting a https://blockchain.info/wallet account. Also available on your smartphone.
**All students will receive $1 worth of Bitcoins at the end of the class to start you off for those that don't have any.**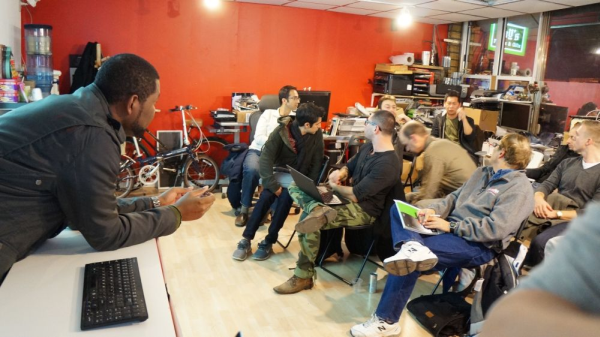 Have questions about Art of Trading Bitcoin Cryptocurrency & Introduction to Bitcoins Workshop 2014?
Contact xCubicle
Organizer
xCubicle & Hester Street Fair is a joint partnetship in bringing you the first every Bitcoin fair in NYC.
During the day, xCubicle is a hybrid tech shop specializing in electronics rework & Drupal web development. At night the space transforms into a skill share hackerspace to host meetups and workshops where like minded folks can come together to share resources and knowledge. We're a big fan of IDEO's philosophy (Video) of "Design Thinking" and working towards integrating this into our space and company.