Art of the Pitch: Communicating an Idea Persuasively

Tuesday, May 5, 2015 from 6:30 PM to 9:30 PM (PDT)
Event Details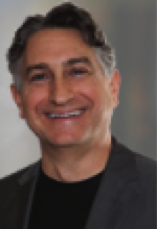 Mr. Adam Leipzig, the CEO of Entertainment Media Partners , publisher of Cultural Weekly, and recent addition to the Berkeley-Haas Center for Executive Education staff, will lead this fun and energetic workshop. Mr. Leipzig has been responsible for more than 25 disruptive films, including Dead Poets Society, Honey, I Shrunk the Kids and March of the Penguins, and he's the former president of National Geographic Films and a senior Disney executive.
What the Evening Will Entail:
In this thoughtful TED-style discussion, we are going to watch trailers from some of today's most popular movies to see how persuasion works. Mr. Leipzig will show us how to talk directly to your audience. We will learn how to apply these principles in a practical, meaningful way. 
Speaker's Thoughts:
As Adam describes: "A few years ago, I was at the Berlin Film Festival.  During the festival, there are screenings of movies that are available for distribution. Distributors from every country watch these movies, and decide if they want to purchase distribution rights. At 8:30 one Tuesday evening, one of the largest cinemas was filled with expectant distributors, awaiting the second film by an Italian director, Luigi Falorni. I was especially excited, because I had distributed his first film, and we'd been nominated for an Academy Award. The lights went down, the curtains opened, and the movie began. Within 10 minutes, people started to leave, even though the movie was visually breathtaking and the performances seemed authentic and moving. Why? Because the festival had made a mistake; they were screening a version without subtitles. No one in the audience could understand Tigrigna, the Eritrean language the characters were speaking.
Moral of this story:It doesn't matter how breathtaking and authentic you are, or how compelling your story is. If you are not communicating in a way that your audience understands, it makes no difference at all."
Speaker's Background:
Mr. Adam Leipzig has served in leadership positions of internationally prominent media companies, and guided dozens more as an independent advisor. At Cal, he teaches both in the executive education and MBA programs. He is the former President of National Geographic Films, where he raised $125 million in production financing, and a former Senior Vice President at Walt Disney Studios. Adam has been involved as a producer, distributor or supervising executive on more than 25 films that have disrupted expectations, including March of the Penguins, Honey, I Shrunk the Kids, and Dead Poets Society; his movies have produced over $2 billion in revenue with less than $300 million in production investment. He has twice been responsible for the "most profitable film of the year" and his films have won or been nominated for 10 Academy Awards, 11 BAFTA Awards, 2 Golden Globes, 2 Emmys, 2 Directors Guild Awards, 4 Sundance Awards and 4 Independent Spirit Awards. He is currently producing two documentaries, and is an executive producer of HBO's upcoming miniseries Lewis and Clark. Adam is the publisher of Cultural Weekly (CulturalWeekly.com), the author of Inside Track for Independent Filmmakers (Macmillan) and the co-author of Filmmaking in Action (Macmillan, forthcoming July, 2015).
Adam is expert at training people how to design ideal environments for creativity, because the ideal environment drives massive value. People and companies who work with him have achieved immense profits and growth.
Have questions about Art of the Pitch: Communicating an Idea Persuasively?
Contact Lizzy Pell
When & Where

Luxe Rodeo Drive Hotel
360 North Rodeo Drive
Beverly Hills, CA 90210


Tuesday, May 5, 2015 from 6:30 PM to 9:30 PM (PDT)
Add to my calendar