Art of the Hustle: An Entrepreneurship panel hosted by NSN Chicago
Description
National Sales Network Chicago Chapter presents Art of the Hustle
How does a hobby turn into a multi-million dollar business?
How does passion turn into a full-time career?
What is the definition of an "entrepreneurial spirit," and why is it so valuable to corporate success?
Speakers Include:
Yasmine Curtis-Owner of 2 Fish (Restaurant Industry)
Join NSN Chicago for a can't miss entrepreneurship panel with some of Chicago's most established business owners and everyday visionaries. This panel discussion will highlight why hard work and "hustling" each and every day leads to incredible success.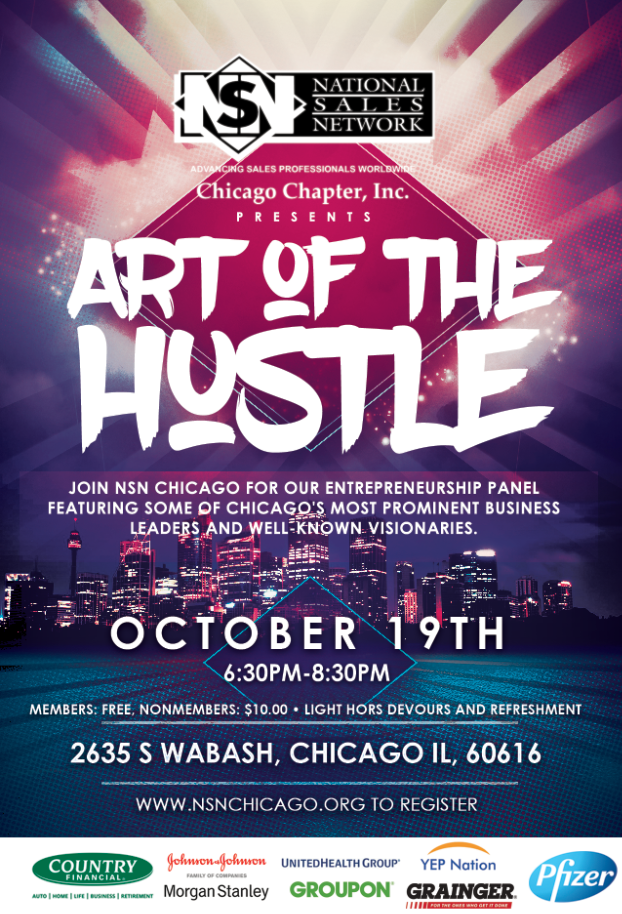 Date and Time
Location
Refund Policy