Description
"Art for Greater Good" is a series of compelling dialogues brought to you in 2016-2017 by the Durham Art Guild's Member Services Committee. Led by experts in their own artistic fields, the panels will explore several timely topics, including art as activism; art as service; and art as self-care.
Our second panel is on "Art of Service":
Three NC-based community leaders that work within three different arts-based service organizations will share information about their community work and answer your questions about how to get involved as artists. William Paul Thomas (Artist Facilitator with Hidden Voices), Mary Margaret Fulk (Program Director with Arts For Life), and Betsy Ludwig (Executive Director of Arts Access). Please find the mission statements of the respective organizations below.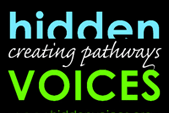 When we empower underrepresented populations to effectively tell their stories, we engage communities in dialogue and positive action. This process strengthens community cohesion and provides pathways for increased communication, cooperation, and respect.
Mission: To challenge, strengthen, and connect our diverse communities through the transformative power of the individual voice.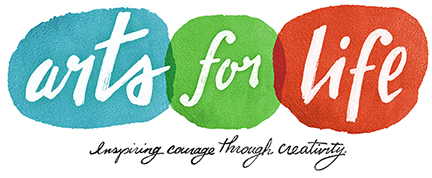 Inspiring Courage Through Creativity
Arts For Life is a nonprofit organization dedicated to supporting people facing serious illnesses and disabilities. By providing educational art programs, we enrich patients' lives, nurture their minds and spirits, and encourage positive healthcare experiences for children and their families. Arts For Life helps children in four cities across North Carolina.

Making the arts accessible to people with disabilities
The mission of Arts Access is to enable North Carolinians with disabilities to have full access to arts programs and facilities, and to encourage them to participate fully in the rich cultural and artistic life throughout the state.
Arts Access is a nonprofit organization based in Raleigh, North Carolina. Founded by a group of dedicated individuals in 1982, the organization remains steadfast in its commitment to ensuring that the arts can be enjoyed by everyone. Arts Access concentrates its efforts on providing audio description, consulting and training services, and the organization's website serves as an interactive online resource to connect individuals, artists, educators and organizations throughout the state.