Sales Have Ended
Ticket sales have ended
Registration has ended for the seminar 'Art of Seeing' by Bryan F. Peterson. Information for our 2018 Seminar will be on our www.PeoriaCameraClub.com website in January 2018.
Sales Have Ended
Ticket sales have ended
Registration has ended for the seminar 'Art of Seeing' by Bryan F. Peterson. Information for our 2018 Seminar will be on our www.PeoriaCameraClub.com website in January 2018.
Description



See Creatively
You can make any subject a powerful photograph, if you apply the vast and creative principles offered in this presentation. Learn how to capture stronger images. Learn tricks for composing. Add a healthy dose of curiosity and you can go a long way towards learning to see creatively. Remember - curiosity begins with the simple question "What if…"
Learn the Tools
Once you get that creative spark, the next step is to execute it well. Bryan will stress creative use of aperture as well as using weather or time of day to perfect your concept. He will teach you how to use your gear to turn your ideas into the image you envisioned.
Express yourself
Between using your eyes creatively and your tools masterfully, you can make any subject into a compelling photograph. At the end of this seminar, Bryan will have helped you realize how much there really is to see and shoot...even in your own backyard!
Bryan F. Peterson
Noted Photographer – Author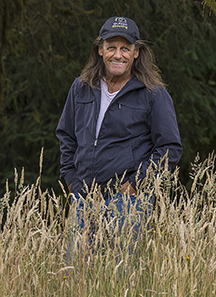 Bryan will share several important facets of photographic art in this day long presentation based on his 35+ years of experience. He is the author of 10 photography books including "Understanding Exposure".
See more about Bryan at www.bryanfpeterson.com

---
Helpful Information
New location
The seminar is in the auditorium at Illinois Valley Central (IVC) High School at 1300 West Sycamore Street in Chillicothe, Illinois. Chillicothe is about 20 minutes north of Peoria on Highway 29 along the Illinois River. Facility is handicapped accessible.
Ample free parking is available in the school parking lot. Enter the lot from West Sycamore Street.
Food and Drink
Lunch will be provided. We will have coffee, water, and snacks available during the morning and afternoon breaks. Only bottled water is allowed in the auditorium.
Motels
The High School Basketball finals are in Peoria so we highly recommend you make your motel reservations as soon as possible, if needed.
In Chillicothe, one motel is recommended. Super 8 Chillicothe at 615 South 4th Street, Chillicothe, IL, phone 309-274-2568.
In Peoria, the closest hotel is AmericInn Lodge & Suites Peoria at 9106 North Lindbergh Drive, Peoria, IL. The reservation line is [800] 634.3444 and the front desk is [309] 692.9200. Other recommended Peoria hotels are by Hwy 150 and Route 6 near the Shoppes of Grand Prairie.
Photography
You do not need to bring your camera for the lecture style presentation. Please do not photograph or record the presentation.
Registration
Online - We accept payment by credit card from American Express, VISA, Discover, and MasterCard.
Mail in - If you prefer to register by mail, send your check with a filled-out registration form - CLICK HERE for flyer. If you would like a brochure mailed to you, please request one by emailing to seminar@peoriacameraclub.com and include your USPS address.
At the door - You can pay with cash, check, or credit card, but it helps us plan a more successful event if we know you are coming. Lunch not guaranteed if you are a walk-in.
We recommend you print and bring your ticket to make the check-in more efficient, but it is not required.
Your ticket is transferrable. Please email us at seminar@PeoriaCameraClub.com Include the name of the one who registered and the name and email of the person who is attending.
Refund policy
If you are unable to attend the seminar, you can request a full refund thru March 10. March 11 and later, $10 will be withheld to cover expenses.
Contact the organizer
email: seminar@peoriacameraclub.com
phone: Joe at 309-635-3554
---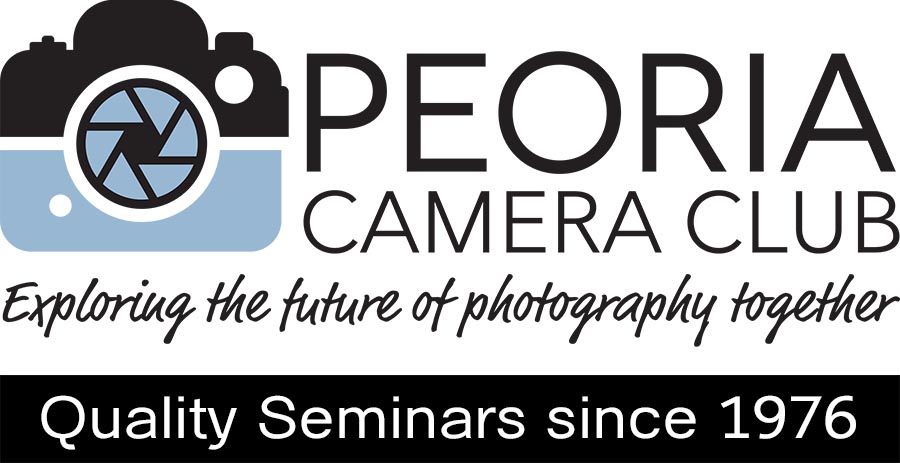 Date and Time
Location
Illinois Valley Central High School
1300 West Sycamore Street
Chillicothe, IL 61523