Sales Have Ended
Registrations are closed
Looking to register for the replay? Visit AdventureClub.com > Virtual Events > Active Replays to browse our active replays, which expire one week after the program's original air date.
Sales Have Ended
Registrations are closed
Looking to register for the replay? Visit AdventureClub.com > Virtual Events > Active Replays to browse our active replays, which expire one week after the program's original air date.
Can't make it live? Register and get access to the full replay for one week! New York Adventure Club | www.AdventureClub.com
About this event
New York City has long captivated and inspired some of America's greatest artists, each with their own unique perspective of the growing metropolis. And focusing in on the first half of the 20th century, these artists tell a visual story of the city's rise to a global powerhouse, while also sharing intimate details of daily life — whether showcasing its glamor and grandeur or grit and grief. It's time for a highly interactive, image-rich series into works of art that capture the real New York.
Join New York Adventure Club for the Art of Real New York series — presented in three stand-alone talks, this series explores artworks depicting New York City from 1900 to 1950, which together paint a full picture of a growing metropolis. In this part, we focus on John Sloan and the Urban Realists — inspired by the motto "art for life's sake," these artists walked the city day and night, capturing the exuberant excitement of turn-of the-20th-century New York.
Led by Rena Tobey, American Art Historian and Professor at NYU's School for Professional Studies, our artistic deep dive will include:
A look at the diverse styles of artists working in New York from 1900 to 1913
An overview of the intentions and techniques of John Sloan and his colleagues that were fresh, engaging, and delightful
Examples of how these artists documented the new urban scene with its technological wonders, new palaces for entertainment, and everyday pleasures of food and drink
An understanding of how the Urban Realists broke away from the traditional art world to give us lasting images of a growing, bold, optimistic city
Afterward, we'll have a Q&A with Rena — any and all questions about these artworks are welcomed and encouraged!
Can't make it live? Don't worry, you'll have access to the full replay for one week!
See you there, virtually!
*Immediately upon registering, you will receive a separate, automated email containing the link to join this webinar
**For the best possible viewing experience, please ensure you're using the latest version of your internet browser — Google Chrome is the most compatible. Exact technical requirements and a webinar user guide will be shared in the automated confirmation email upon registration.
***A full replay of the experience will be available to all registered guests for up to a week
The Art of Real New York Series
Part 1 - John Sloan and Urban Realism
Part 2 - Reginald Marsh and the Great Depression
Part 3 - Edward Hopper and Mid-Century Modern
About Rena
Rena Tobey is an American art historian whose passion centers on making art accessible, insightful, and fun. She teaches at NYU's School for Professional Studies and conducts lively, interactive tours of museum collections, including the Metropolitan Museum of Art, the Jewish Museum, and the American Folk Art Museum. Rena's research and writing centers on American women artists working before 1945, with particular interest in the challenges they faced in bucking societal norms.
Testimonials
"Rena is a very knowledgable, dynamic presenter. She speaks with clarity and nice pace. She also works to engage viewers and acknowledge their comments. She made interesting connections/comparisons and focused on a limited number of works." -David
"Presenter is terrific. One of the better presentations from NYAdventure Club." -Alexis
"Fun, interactive and informative. Host was excellent at presenting material and fielding questions/comments." -Michelle
"The speaker - energetic, well-informed, interacted continually with the audience. One of the best I've seen." -Laurie
"I liked the interaction with the viewers although I was seeing it with replay...their comments gave a vitality to the lecture" -Debbie
"I liked the content and primarily the Presenter !!~~excellent presentation, engaged the audience and was very well informed ...the perfect Trifecta !!~Lynda
"Excellent interaction with comments without losing train of thought. Best presenter I've seen!" -Sue
"The speaker was knowledgeable, interesting and engaging. The info provided reasons why I found Hopper's paintings intriguing. Definitely coming back" -Beth
"Liked the presenter: passionate, VERY knowledgeable about E Hopper and presented exceptionally engaged in content. Liked the content: thought provoking" -Dianne
"The leader is really really good. As a professor, I appreciate her ability to integrate listeners' comments into her presentation. She is also very clear. She also avoided a too easy interpretation of Hopper as simply alienation. Her non-Hopper introductions and her comparisons of art works (and her multi-media examples) were also very helpful" -Peter
"I liked the knowledge and enthusiasm of the speaker. The sense of inclusion - outstanding! The superb choice of representative images. Basically everything" -Penny
"Very informative & the speaker was very dynamic & engaging." -Carolyn
"Ms. Tobey was very engaging and kept my interest the whole time." -Carolyn The presenter really knew her stuff and provided very interesting insights and comparisons." -Nancy
"The speaker was amazing. She had a great presentation and was able to respond to many, many comments from the audience on the fly" -Michael
"Rena was engaging right from the start, audience participation welcomed throughout. Learned things about Edward Hopper I didn't know. Will look for Rena's name on future lectures." -Lynn
"Rena gave a wonderful lecture. Her use of language and her feel for the art made for a terrific experience." -Adrienne
"Rena was excellant at showing the influence of other artists on Hopper, both in the past and his contemporaries. She talks very confidently and knowledgeably about her subject and about New York City streets and architecture." -Carol
"So much information, included audience comments and observation, delightful "teacher"" -Hannah
"Best of these events I have participated in since the speaker was most knowledgeable, covered key points and managed her time well although she had a bit too much material that she couldn't fully cover at the end. I think this was because she was highly responsive to audience members." -Frances
"Rena was knowledgeable and the slides were great visuals and the presentation was engaging. She did a great job providing information but also interacting with the attendees as they commented in the Chat." -Meg
"Expert instructor. Her enthusiasm. Her ability to lecture w/ PowerPoint and skim and respond to Chat entries in real time." -Thomas
"Loved the flow of images, lecture and response. Will certainly try another talk" -Roger
"Interesting, informative, fun - loved it! I'm already a huge fan of Hopper, but I still learned lots!" -Susan
"Lively, yet focused and easy to follow, her amazing ability to pick up on the chat comments, weaving them into the talk, while eloquently going through her presentation!!" -Uli
"The presenter was engaging, knowledgeable, and very approachable. Definitely the best one I've been to!" -Grace
"Rena's presentation was absolutely superb!" -Trish
"I like the background and influences that Edward Hopper had to create his style and comparing his work to other treasures and media. Rena was superb!" -Thaisa
"The speaker's presentation was so well prepared yet not rigid. I also like that she asked for the audiences observations on each piece and blended the responses with actual historical information and facts about the artist and their work." -Merle
"Rena, the speaker, is INCREDIBLY knowledgeable, AND has a superb ability to be exciting & involve the audience!!" -Deborah
"Another well presented talk by Rena, great selections of paintings, loved the insights into the artists and their thinking. Great to finish with Sloan's Chinese Restaurant!" -Linde
"Comparison among the artists, background/contextual information, knowledgeable & articulate presenter." -Virginia
"Rena's broad spectrum of these artists & also knowledge of NYC places that were so part of NYC during this time." -Janice
"The presenter and how she retaliated the art to the culture and history of the time." -Jane
"My favorite time period and art movement, but Rena's observations taught me more. Focused...moves along but takes time to get us to look intently. And Rena engages with audience comments." -David
"Rena's discussion of the social background of the time which clearly affected the art work." -Ellen
"Interesting subject and the presenter was excellent." -Joanna
"Rena's depth of knowledge is impressive and she delivers material in an engaging and inclusive manner." -Linnea
"Rena is so knowledgeable, but she also does a great job keeping track of attendees' comments and addressing them while she is speaking. She encourages participation. She also has a lot of passion for her topic." -Christine
"Rena has a very engaging and natural narrative. She draws us in to the art and gives a great amount of backstory and detail without being overwhelming." -Jessica
"Rena is such an excellent presenter, so informative & engaging - her talks are a delight to listen to & I always learn so much." -Mary
Disclaimer
By attending a New York Adventure Club experience, you accept our terms of service.
Categories: Virtual, Art & Entertainment
Organizer of 'Art of Real New York: John Sloan and Urban Realism' Webinar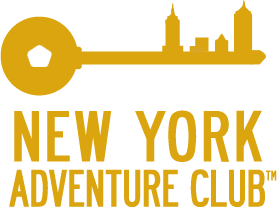 NEW YORK ADVENTURE CLUB
Unlock Your City
We give you insider access to the city's best-kept secrets. But we're so much more than a tour company.
WHO WE ARE

We are a community-driven club that curates the most unique experiences in town, with a focus on history and storytelling. We show you a city you never knew existed, and offer a community you can't live without.
You won't find our special-access tours and exclusive events anywhere else. Think after-hours tours of New York City's most celebrated spaces, themed parties in unexpected locations, and weekend excursions to incredible destinations. All of our events end with social hangouts so you can meet people who love exploring as much as you do.
THE 'CLUB' IN NEW YORK ADVENTURE CLUB

Our current community is more than 23,000 members strong and includes everyone from recent NYC transplants to lifelong residents. Whatever borough you're from (or city or country, for that matter), we'll make it easy for you to take full advantage of the unique places and great people this city has to offer.  
WHERE WE GO
To ensure a one-of-a-kind experience each and every time, we handpick events and outings specifically for the New York Adventure Club community. Recent events include:
* An after-hours tour of New York City Hall
* Special access into some of New York's most coveted private social clubs, including the Explorers Club and National Arts Club
* Petting baby kangaroos, holding sloths, and feeding leopards at Staten Island Zoo

* An NYPD Precinct tour, including a meet-and-greet with detectives and Emergency Service Unit crew members
* A tour of the Polish Consulate led by the Consul General and Vice Consul General of Poland

* A special-access tour of Brookhaven National Laboratory and its Relativistic Heavy Ion Collider (RHIC)
* A Halloween party in a historic gothic crypt, complete with a five-piece brass band
Subscribe with our newsletter to get the inside scoop on the city's most interesting events: http://eepurl.com/1cnVH
Unlock Your City with New York Adventure Club