Learn to Preserve Flowers using Silica and Resin! Make your own creation to take home and learn new techniques!
About this event
Art of Preserved Flowers: Silica and Resin
6:30 pm
$55.00
In this workshop, we will learn additional techniques of flower preservation, and use dried florals to create a piece of artwork to take home. Silica is a wonderful medium used to preserve flowers so that they keep their color and shape. After learning techniques, participants will use previously dried botanicals to create works of art by casting them in resin that they can take home. If you have taken our Art of Preserved Flowers 101 class, this is a perfect class to build on your skills! Price includes all materials, a complimentary beverage, take home art and workshop.
This class is appropriate for adults only.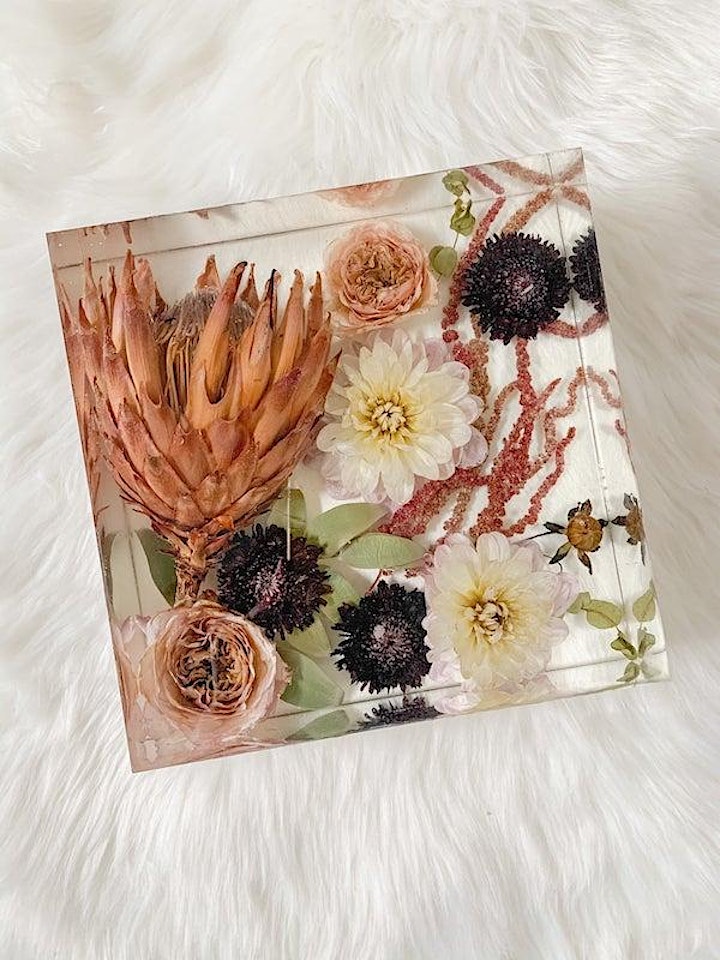 Organizer of Art of Preserved Flowers: Preserving with Silica and Resin
Pinecrest Gardens, South Florida's Cultural Arts Park, is a premier venue for the arts, education, environmental conservation and preservation. On any given day one can attend a concert or play, visit the Hibiscus Gallery, tour the 14-acres of native forested wetland, tropical hardwood hammock and native cypress slough or take a class in art or horticulture. The park attracts over 150,000 visitors each year and was placed on the National Register of Historic Places in October 2011, making it historically significant on a local, state and national level.