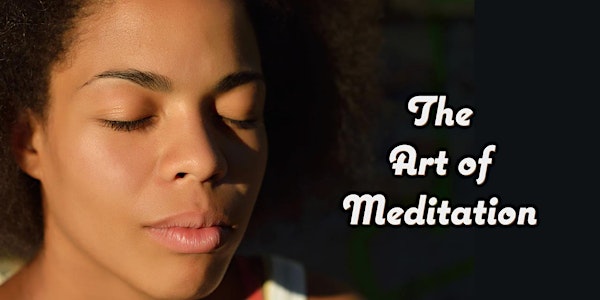 Art of Meditation
3 consecutive sessions of 2 hours each from 5-7pm EST. Attendance at all sessions is required.
Date and time
Starts on Saturday, January 30, 2021 · 2pm PST
Refund Policy
Contact the organizer to request a refund.
Eventbrite's fee is nonrefundable.
About this event
The Art of Meditation Course (AOM) is a powerful yet effortless technique that allows the conscious mind to experience the silent depths of its own nature. AOM is also known as Sahaj Samadhi.
Sahaj, in Sanskrit, means "effortless" and Samadhi is that silent yet lively state of awareness that lies at the source of thought – a state beyond waking, sleeping and dreaming that is an unlimited reservoir of energy, intelligence and creative power and a place of infinite peace and tranquility.
Although Sahaj Samadhi is easy to learn, it requires personalized instruction from a qualified teacher. Your teacher has been personally trained to teach this effortless technique in a precise, systematic way, and has been individually certified by Sri Sri Ravi Shankar. Sahaj Samadhi Meditation is part of a tradition of knowledge that is thousands of years old, and it is taught within a framework that has preserved this knowledge in its purity. It is time-tested, with results that are experienced from the very first session.
How Is It Different from Mindfulness, Concentration or Guided Meditation?
Unlike guided meditation, Sahaj Samadhi does not require accessories nor any guidance once learned. And, generally, it takes you to a much quieter and deeper place as well.
Commonly reported benefits include:
Mental Clarity
Increased Energy
Better Physical Health
Improved Relationships
Greater Peace of Mind
About the organizer
Alice Holliday is Co-Founder and Executive Director of Works of Wonder International, and has taught stress management, trauma relief and personal development programs internationally since 1972. Alice has lectured and taught throughout the U.S, Central and South America, South Africa, Malawi, Namibia and Zimbabwe and has held self-development and resiliency trainings for government officials, parliamentarians as well as rural and township residents.
John F. Holliday is Co-Founder and Executive Director of Works of Wonder International (WOW). As a senior instructor of the SKY Breathing course, he was among the first to receive special training to provide trauma relief to returning war veterans and has taught individuals and groups from a broad cross-section of society, including mainstream as well as underserved populations such as prisoners and the homeless.