LUCID DREAM RETREAT for top performance- weekend immersion in the art of lucid dreaming to gain insight and unlock your mind's potential
About this event
We are so excited to announce enrollment for our first LUCID DREAM RETREAT for top performance. We've partnered with the Residency 108 for a weekend immersion in the art of lucid dreaming to gain insight, unlock your mind's potential and excel in any area of life. Schedule with more details is posted below.
Lucid Dreaming Techniques * Interrupted Sleep* Shamanic circle* Journaling * Lucid Dream Drama
Friday 9/25:
-Intro to Lucid Dreaming (What is lucid dreaming, why is it important, how to use this technique to improve on your performance or general awareness)
-One-on-one consultations (Private session with the lucid dream coach to specify the intent and focus of the weekend)
-Shamanic circle
(With shamanic drumming we will descend into the underworld to unleash your spirit allies and learn how to connect with the primal energies of your Power Animals. They will guide you in managing your energy and creating loving relationships. Bring forth creative challenges you want to tackle, life mission questions, and riddles you can't solve, spirit animals have your secret wisdom. They will give us guidance, deliver the messages we need to hear and even perform some healing rites to release us of the past trauma and blockages.)
-Sleep cycles and Interrupted sleep technique for lucid dreaming
Saturday 9/26
-Morning Yoga
--Step by Step Guide For Training in Lucid Dreaming
-Lucid Dream Drama (Journey through the subconscious and the powerful experience of lucid dreaming. This is a fully immersive experience where the participants are led through chanting, meditation and a guided nap. After the lucid dream induction we will share our visions/dream experiences and dramatize the most profound ones. This process is intended to help us access inner visionary mindscapes and increase brain power to unlock creativity, promote self-discovery, and ignite manifestation.)
-Shamanic circle at the fire pit/ecstatic dancing/movement release
NIGHT: Sleep cycles and Interrupted sleep technique for lucid dreaming
Sunday 9/27
Oversleeping, over-dreaming
-Journaling & Drawing, group ceremony and discussion
-Meditation for integration
-Optional: private shamanic healing sessions (not included in the price)
What the price includes:
Accommodation, full program, three meals/day (two on Sunday, dinner on Friday)
Price tiers:
-Shared bedroom (king/queen/2 twin beds) with shared bathroom $399
-Library (shared accommodation in a communal space on blow up mattresses. Bring your own sleeping bag, pillow and towels) $ 299
-Green Room with Ensuite (queen bed with ensuite bathroom) $444
For pictures of facilities go to http://www.residency108.org/facilites
What to bring with you:
many clothing layers, rain boots, outwear, sleeping bag and pillows (if temp.sleeping), journal, yoga mat, pens, candle, incense (a special one to use only for lucid dreaming), a crystal
Maximum number of participants: 10
All participants should submit a negative Covid-19 test taken within 72 hours before the event. Social distancing will be observed.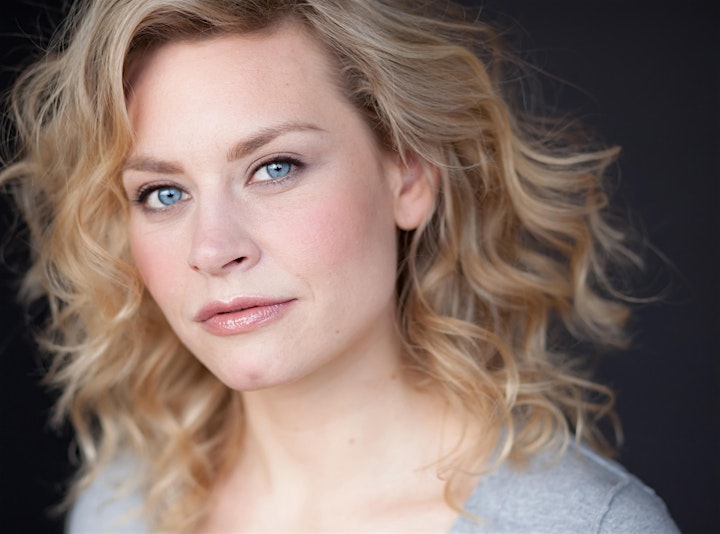 OUR TEAM:
Tjaša Ferme-Lucid Dream Retreat Facilitator
Tjaša Ferme is an artistic director and founder of Transforma Theatre dedicated to creating interactive experiences at the nexus of science, consciousness and ritual. She performed in, created and produced numerous shows in New York and internationally, as well as made a short film Ophelia's Flip which premiered at Cannes Film Festival.
Tjaša has been an artist, shaman woman and ritual leader for 15 years (Slovenia, Mexico, Guatemala, USA). She leads lucid dreaming/astral projection workshops and uses shamanic practices for healing and expanding consciousness. She has recently been initiated by Mexican Mayas into working with their ancient healing plants.
She was trained in Michael Harner's shamanic practices by Dr. Barnaby Rue the founder of Shamandome (longest standing shamanic camp at Burning man) and professor of shamanism and art at NYU. She studied mediation, astral projections and lucid dreaming at the meditation center Las Piramides Del Ka (Guatemala) and with Michael Katz. She spent time in the jungle of Yucatan, Mexico with indigenous shamans studying different shamanic practices and ancient Mayan plant rituals.
Chelsea Galindo-Morning Yoga and Movement Release
Chelsea Galindo is a certified yoga teacher connecting space, body, mind, art, design and nature to create experiences for individuals in need of deep relaxation and release. She teaches private restorative and beginners yoga while fusing elements of dance within some flows, a movement meditation. She works producing wellness and art events and retreats.
Anne-Katrin Spiess-Director of Residency 108
Anne-Katrin Spiess Is a land artist and creates temporary installations in wide open landscapes, mostly of the American West. She often addresses environmental issues with her work.
Founder of Residency 108, an artist's residency program upstate New York, and co-founder of Shamandome, a camp for shamanic healing at Burning Man.