Art of Leadership II: Opportunity in the Unknown
How do you deal with the unknown? This evening of talks will illuminate the silver lining of uncertainty for leaders and organizations.
About this event
How do you cast your line in murky waters? With excitement? As a challenge?
Or do you hold your breath and hope for the best?
As entrepreneurs, we know what gets measured, gets done.
But less frequently discussed are the fertile fields of potential in unexplored areas, how to recognize them and take advantage.
This night of talks will shed light on ways to embrace the unknown for maximum value.
WHY
Today's leaders have no shortage of digital tools and ready-to-use models for business growth.
But in a world where anyone can get anything at any time, competition can be fierce. So organization leaders must be nimble and confident in uncertain situations.
This event will explore important considerations, like:
invention & innovation
mindset
risk and mitigation
interrelationship communication
and more.
:::
This is the second Art of Leadership event in 2019. Like TED talks for organization leaders, it serves to share ideas, tactics, and inspiration.
:::
WHO
The keynote speaker is Jim Marggraff.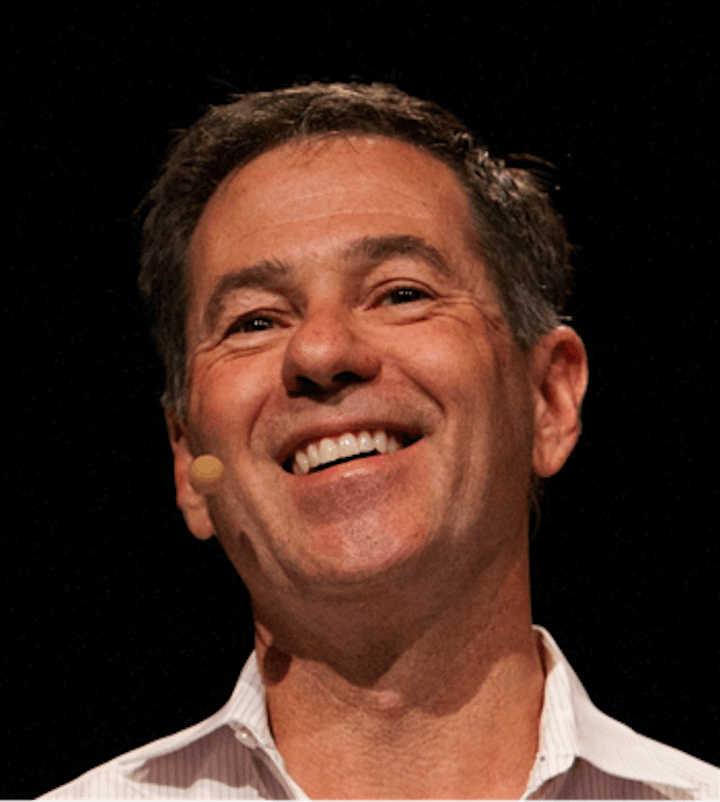 Jim is an Ernst & Young Entrepreneur of the Year; founder/co-founder of six companies; inventor of LeapPad Learning Systems and Livescribe, the world's first smartpen; and has been on the TED main stage twice. Jim is also recognized as a Father of the Year by the National Father's Day Council and a STAR Humanitarian Award Recipient.
Jim recently authored How to Raise a Founder With Heart, which has been recognized by Forbes as a best book for startup founders and first time entrepreneurs. Sales of the book go to Team Gleason for ALS and the Lamorinda Sunrise Rotary Club.
Jim has made 15 copies available to be raffled off at the event and will also have copies available for sale.
Additional Speakers
Your Host: Sean Perlmutter, Founding Partner of Pivotal Twist
ABOUT PIVOTAL TWIST
Founded by Sean Perlmutter and Henry Caplan, Pivotal Twist is a new kind of communications firm. We help leaders stand out with something worth sharing via speaker coaching, brand and content development, strategy, and executive coaching.
WHERE
The event will be held at JPG@The Bank, a pop-up gallery/event space in the heart of Lafayette, CA. Formerly used as a Wells Fargo bank, it has been transformed into something far more creative and inspiring.
AGENDA
6:30 Doors open
7:00 Speakers
8:00 Break
8:30 Speakers
:::
Additional information is available at PivotalTwist.com.
Join us for a thought-provoking, informative, fun evening!
Organizer of Art of Leadership II: Opportunity in the Unknown
[Pivotal Twist (n): the point in every great story when the main character goes through significant change which impacts their fortune.]
Can you hear it? There's a lot of noise in today's world. Getting people to know, like, and trust you is harder than ever. Even more difficult? Great word of mouth and solid brand loyalty.
If you want to cut through the noise, you need a remarkable story - one that turns heads and keeps people talking. But that's not all. If you're leading a movement, changing minds, or persuading others to purchase, that story needs to be told through your speaking, brand, and content.
That's our specialty. And that's why we exist.
See, we're uniquely suited to this work. As actor/writer/directors in NY, Paris, and LA, we learned what it takes to attract an audience and keep 'em coming back for more.
At the same time, we have over 30 years combined experience in:
speaker coaching
brand development
executive coaching
strategy and
marketing
Our clients include Xperi, Credit Suisse, Dell, Centex Homes, Disney Consumer Products, and KPMG.
Now, we're taking the entirety of our experience to help leaders stand out with something worth sharing. To tell stories that not only make an impact, but keep people talking. To initiate their own pivotal twist.
-- Sean and Henry, Founding Partners