Description
Hello Modern Meditators,
On July 19th (Thursday) 7-9PM, we're bringing our monthly mass meditation practice to The Study, a quiet and calming hideaway located in the heart of Central.

We'll begin the evening with a 30-minutes guided meditation, followed by a short teaching of the anatomy and psychology of breathing accompanied with pranayama breathing exercises. This class is for anyone who wants to breathe better.

On Breathing:
Breathing exercise is a form of active meditation. It requires intentional breathing and determination. Though you are sitting or lying down, it requires that you push yourself like you do at the gym, and you get out of it as much as the effort you put in. The beauty of it is the instructions and steps are simple and straightforward. You have no preparation to do, and no homework afterward.

About the Breathing Workshop:
- The Breathing workshop will alleviate stress and anxiety while helping with concentration and sleep
- Breathing exercises are good for your lungs, posture, oxygen intake and blood pressure
- The Breathing workshop combines psychotherapy and relaxation techniques

July 19th | Thursday
7:00pm Registration
7:30pm Guided Meditation
8:00pm Breathing Exercise
8:30pm Mingling

Food & Drinks
Your ticket will include tea from The Study and coconut water from Vitacoco.
You will also enjoy vegan snacks from Sweet Secrets selecting from: Lemon coconut, raw vegan; Chilli Fudge brownies, paleo; Ginger cookie, vegan. All snacks are made free from refined sugar and gluten. Guest will also receive a shopping voucher from the Sweet Secrets.
Wear comfortable clothes. Try not to eat a large meal beforehand. This event will be led by Delia Leung, certified Dharma Yoga teacher. This event is suitable for first-time meditators.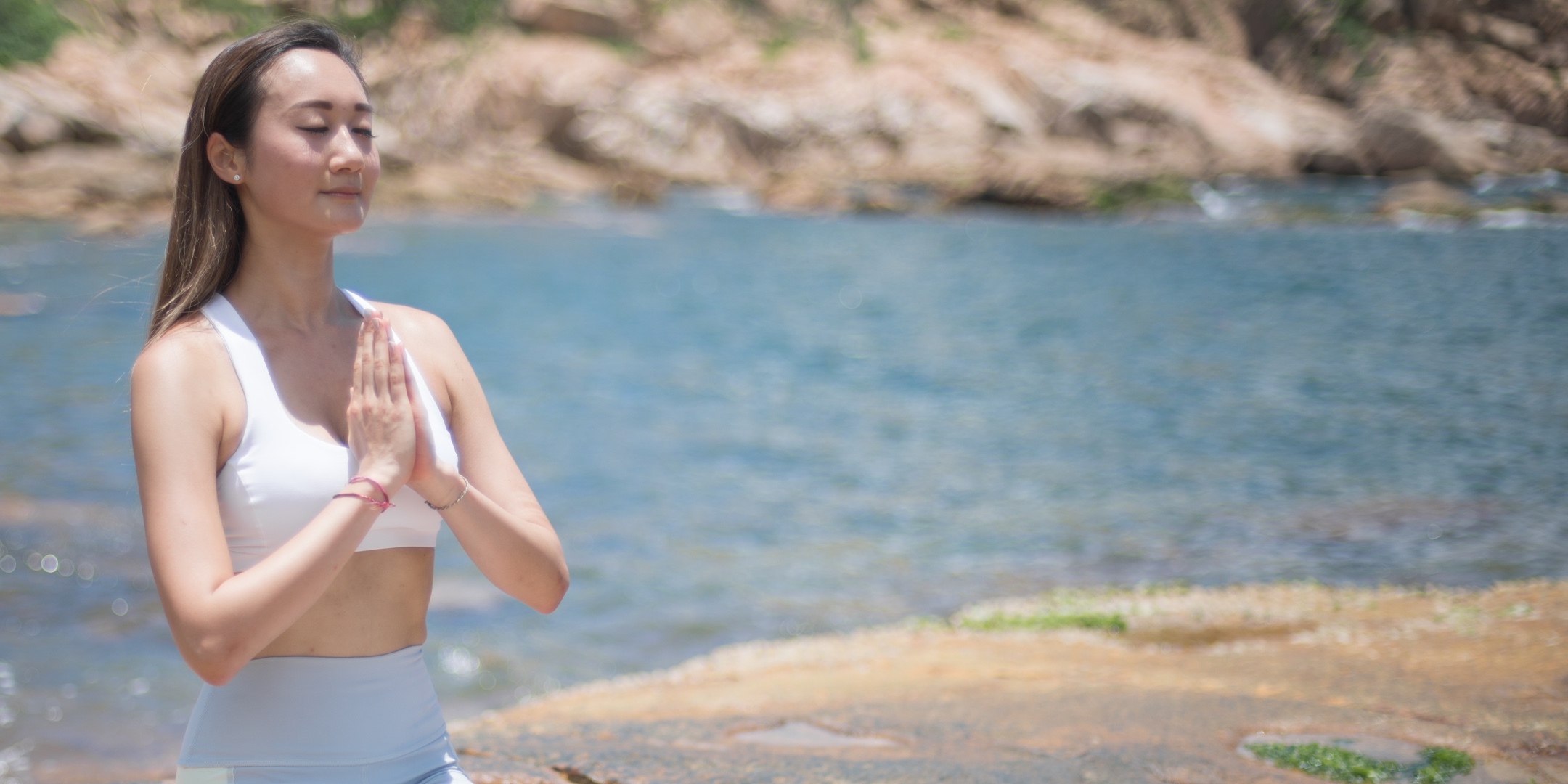 About Delia Leung, Meditation & Yoga Teacher

Delia is a Meditation and Dharma Yoga teacher, and is committed to service on and off yoga mats with love and compassion. Delia completed her 500 hours teacher training with Sri Dharma Mittra in Dharma Yoga Center NYC and 200 hours with Samrat Dasgupta in HK. She is also a certified Dharma Yoga Wheel teacher. Her first degree is BSc Psychology and has an investment banking background. She offers yoga knowledge with retreats, conglomerates, financial institutions, and charity organizations across all shapes and ages. Her sharing includes Dharma Yoga, Pranayama, Meditation and Yoga Nidra, and Prenatal Postnatal Yoga. Delia is a Nike Trainer.