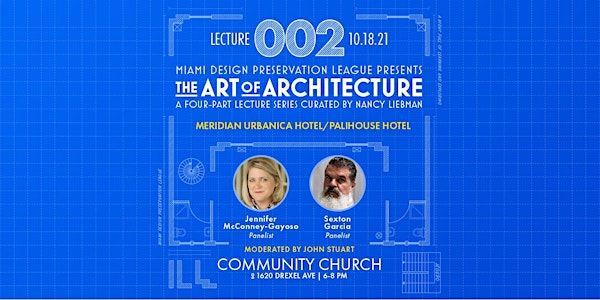 "Art of Architecture" Urbanica Hotels and Palihouse Hotel (Lecture 2)
Location
Miami Beach Community Church
1620 Drexel Avenue
Miami Beach, FL 33139
Join architect Jennifer McConney-Gayoso and Sexton Garcia of Urbanica to learn about these historic preservation projects.
About this event
Join us for Lecture 2 in a four part series highlighting historic preservation projects in Miami Beach.
Architect Jennifer McConney-Gayoso of MC+G Architecture will be joined by Sexton Garcia of Urbanica Hotels to discuss these two projects.
Please note: Registration is free, but seating is limited. Seating will be available on a first-come, first-served basis. COVID-19 guidelines will be in place according to CDC guidance.
Moderator: John Stuart, Florida International University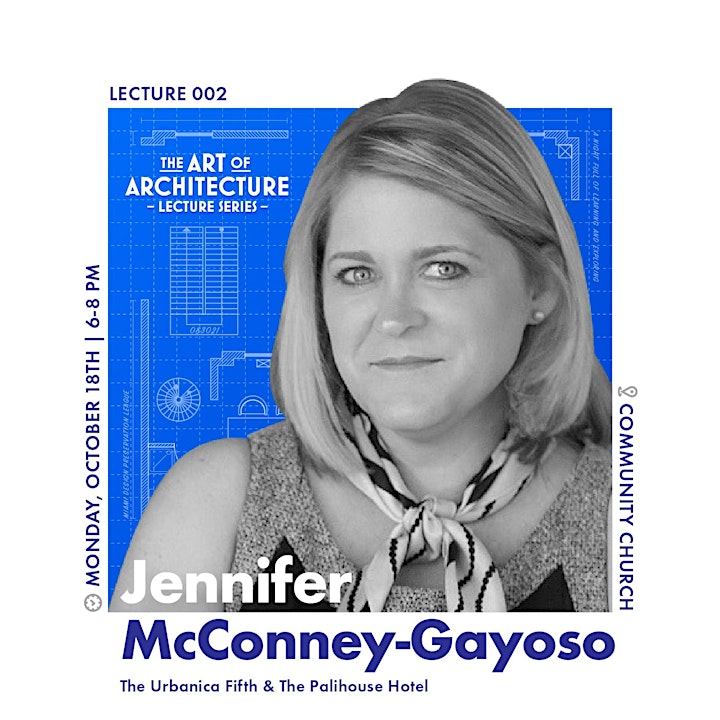 Speaker Bios:
Jennifer McConney-Gayoso
Jennifer McConney-Gayoso is a Registered Architect in the State of Florida with a Professional Bachelor's Degree in Architecture with Honors from the University of Miami. She has over 20 years of experience assisting developers on complex mixed-use projects and providing innovative solutions to site and building design.
Jennifer has focused her career on Hospitality and Resort Design, Historic Preservation, Commercial Retail, Residences and Affordable Housing. Before establishing her own firm, Jennifer was the Director of Design of a large Miami-based architectural firm where she managed more than 500 projects in the 18 years with the company. Her attention to detail and her ability to maintain repeat clients has made her a sought after Architectural talent in South Florida.
As a native Miamian, she blends her love of Tropical Architecture with a modern style. She believes that architecture should be about the site with a respect for the nature, history, and the urban lifestyle that surrounds it.
Jennifer founded Studio Mc+G Architecture to pave her own road in South Florida Architecture and to advance her skills as a planner in developing creative destinations that only South Florida has to offer. "We live in a relatively young city where art and architecture have just started to take over as their own creative culture. There is nothing more exciting than to be a part of this vibrant city." JMcG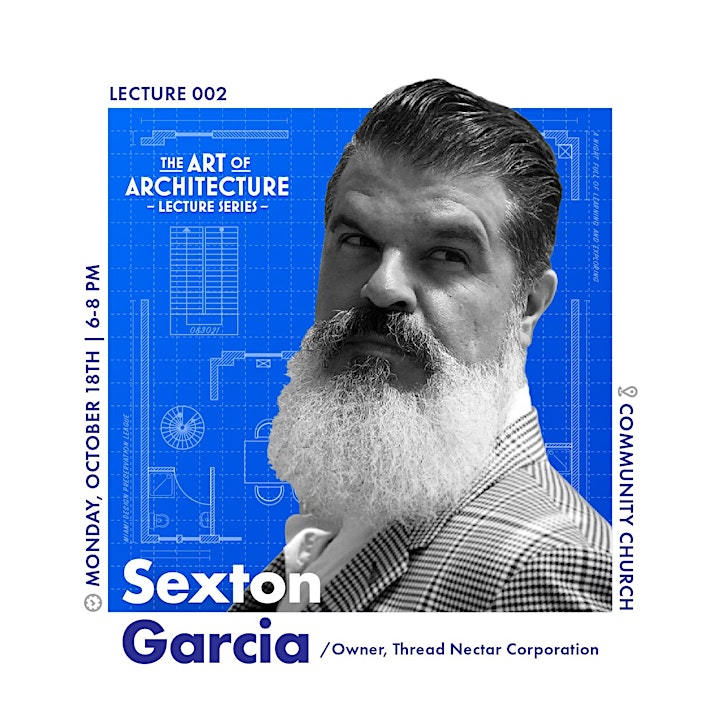 Sexton Garcia
Sexton is the Minister of Culture for the Urbanica Hotels.