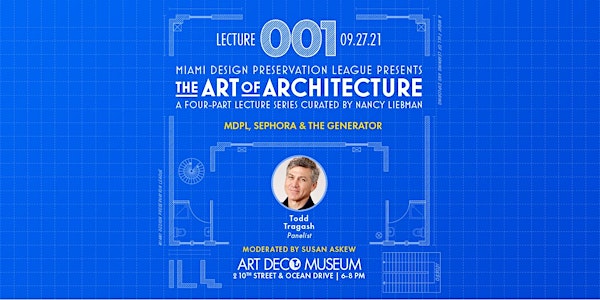 "Art of Architecture" Sephora Lincoln Road & Generator Hotel (Lecture 1)
Location
Miami Design Preservation League
1001 Ocean Drive
Miami Beach, FL 33139
Join architect Todd Tragash to learn about three historic preservation projects
About this event
Join us for Lecture 1 in a four part series highlighting historic preservation projects in Miami Beach.
Architect Todd Tragash of STA Architectural Group will discuss three historic preservation projects on Miami Beach
Please note: Registration is free, but seating is limited. Seating will be available on a first-come, first-served basis. COVID-19 guidelines will be in place according to CDC guidance.
Moderator: Susan Askew, RE Miami Beach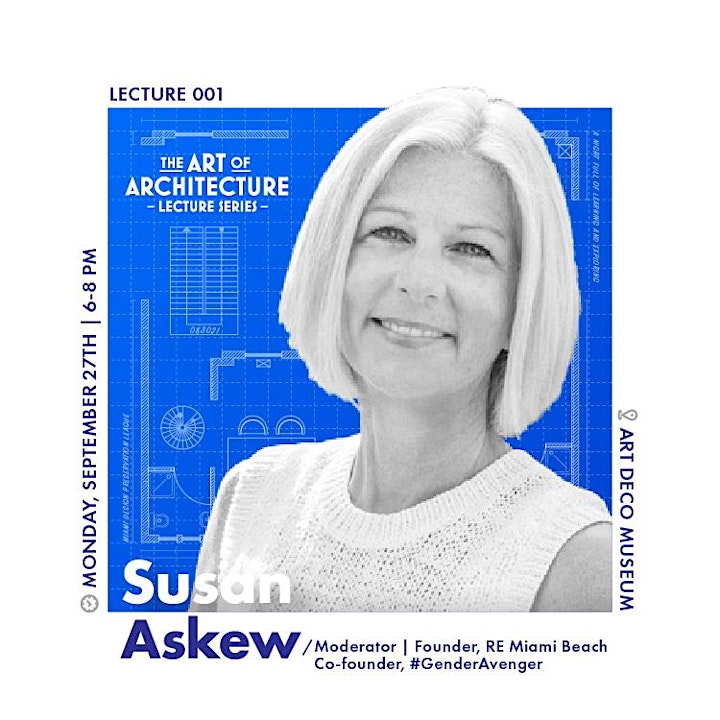 Susan Askew is the Founder/Editor of RE:MiamiBeach, a Beach-only focused blog and weekly newsletter. Recognizing the gap in — and increased need for — local content, Susan created RE:MiamiBeach to keep residents and businesses informed of the issues that most impact them.
An early adopter of the internet, Susan has founded and/or led several digital media startups. Previously, she was a member of the "old" media as an anchor/reporter in local radio and television. 
Susan is a co-founder of 100+ Women Who Care Miami Beach, an alliance of local philanthropic women supporting nonprofits in Miami-Dade County. She received a Better Beach Citizen-at-Large award from the Miami Beach Chamber of Commerce in 2019.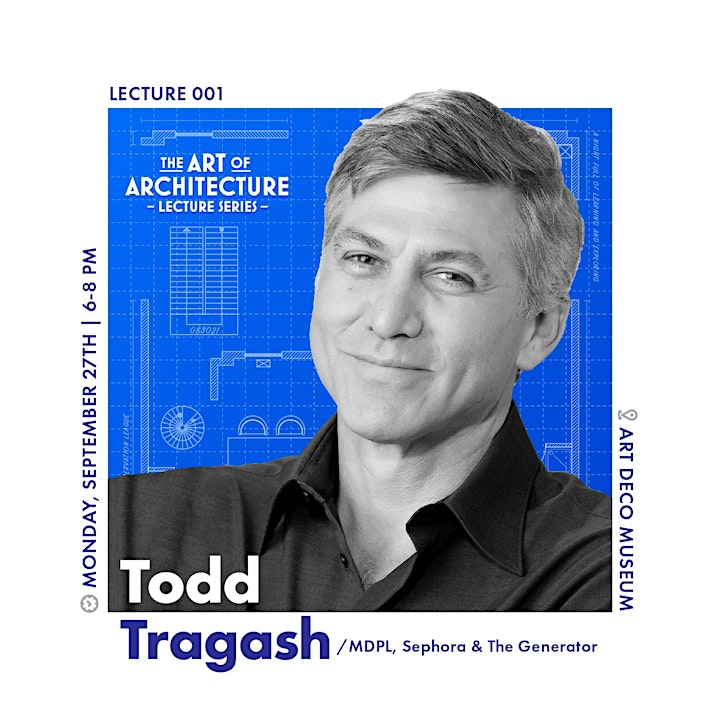 Speaker Bio:
Todd Tragash
Todd Tragash is a Miami native architect who co-founded STA Architectural Group in 1985 on Española Way in Miami Beach with his colleague Randall Sender. He graduated from University of Florida with a Masters of Architecture in Historic Preservation and since then he has had a significant part in preserving and restoring historic Miami Beach sites. His hospitality projects include the renovation of the timeless Raleigh Hotel, the new Generator Hotel, The Clevelander Hotel, The Essex Hotel, and The Cardozo Hotel. Other historic commercial sites for which Todd has served as architect are Joe's Stone Crab's Jo Ann's Room, and 818 Lincoln Rd, which was originally designed by Russel Pancoast, a pillar in Miami Beach's architectural history. 818 Lincoln Rd went beyond preservation as Todd and his team recreated the original Art Deco façade with curved black vitrolite glass that had been lost in previous updates to the building.
Throughout his career Todd has sought out municipal preservation projects for the City of Miami Beach such as the 10th Street Auditorium & Beach Patrol Headquarters in Lummus Park on Ocean Drive, Flagler Memorial Monument on Monument Island, and the Miami Beach Headquarter Fire Station on Dade Boulevard. He was also the architect for community projects which include the historic coral rock house for UNIDAD Hispanic Community Center on Normandy Isle, the Miami Beach Jewish Community Center on Pinetree Drive, Miami Dade College Culinary Institute, and the National Young Arts Foundation in the historic Bacardi Building on Biscayne Boulevard.
Upholding and maintaining Miami Beach's historic architectural character is a cause important to Todd. He has served on the Miami Beach Planning and Advisory Board, Miami Urban Development Review Board, and now serves as Vice-Chair on the Historic & Environmental Preservation Board for the City of Miami.
Alongside his repertoire in historic preservation on Miami Beach, Todd and his firm have developed a strong portfolio of high-end residential projects of distinguished waterfront homes on Miami Beach, Bal Harbour, and Golden Beach. Led by Todd and his partner and wife Isabel, STA also works on contemporary commercial and hospitality projects such as Mila Restaurant, Avra Estiatorio (coming soon), Beach Club at Fisher Island, ESPA at Acqualina Resort & Spa, Costa D'Este Hotel & Spa in Vero Beach and more.