Description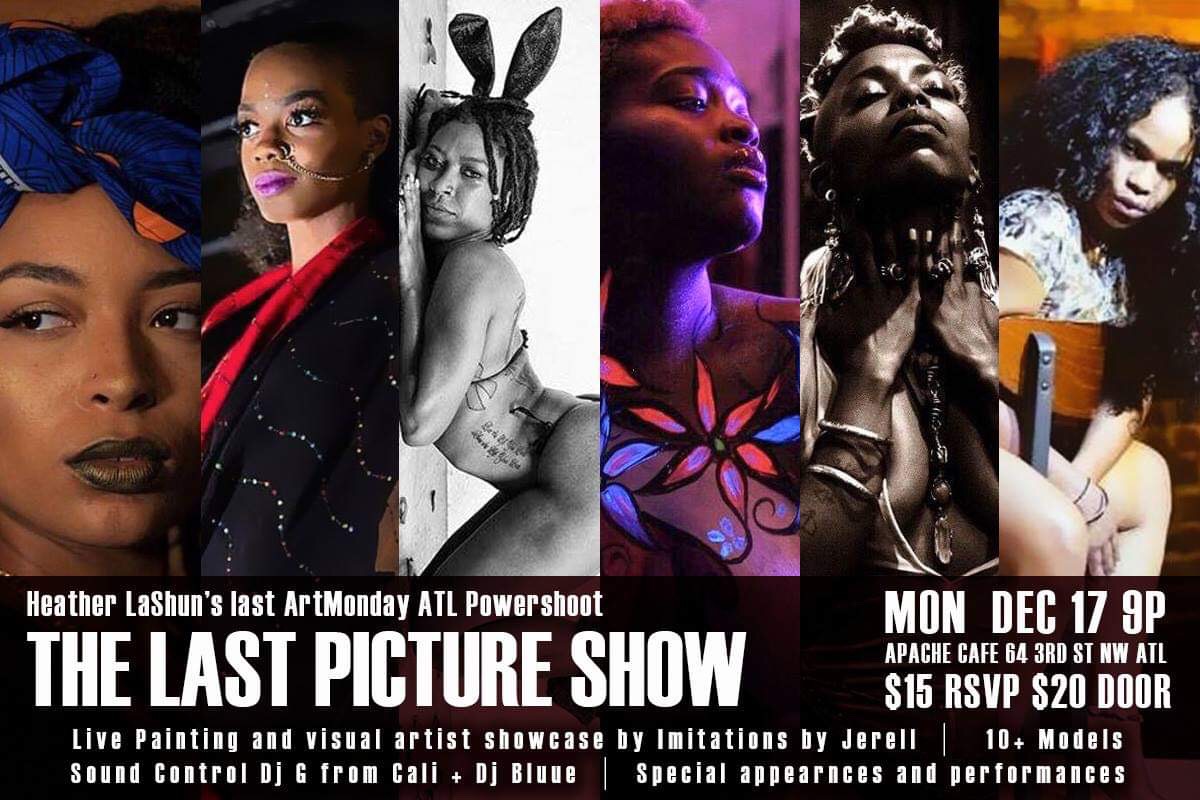 Heather LaShun Photography presents Art Monday Atl!!
This event is for open for Everyone!!! 18+
Open figure drawing and photography session. Meet-up Details: Mondays from 7:30PM to 11PM Apache Cafe provides figure models for artist and photographers to casually drop in and create without a need to pre-register or commit to a multiple week drawing class. Please remember to bring your own supplies! Flow of the night: At Apache Cafe a typical figure/life drawing session (class) the attendees sit around a model either in a semicircle or a full circle. No two artist have exactly the same view, thus their drawing or photography will reflect the perspective of the artist's unique location relative to the model. The model often poses on a stand, so attendees can more easily find an unobstructed view, depending on the type of pose, furniture and/or props used. At the beginning of the figure drawing session, the model is often requested to make a series of brief poses in rapid succession. These are called gestures poses, and are typically one to three minutes each. Gesture drawing is a warm-up exercise for many artists, although some artists sketch out the gesture as the first step in every figure drawing. Since the purpose of figure drawing classes is to learn how to draw humans of all kinds, male and female models of all ages, shapes, and ethnicities are usually sought, rather than selecting only beautiful models or those with "ideal figures". The variety of models hired may be limited by the need for them to hold a pose for extended periods.
A harmonious mix of creative spirits and eclectic beings in one #atmosphere. Let Art become you...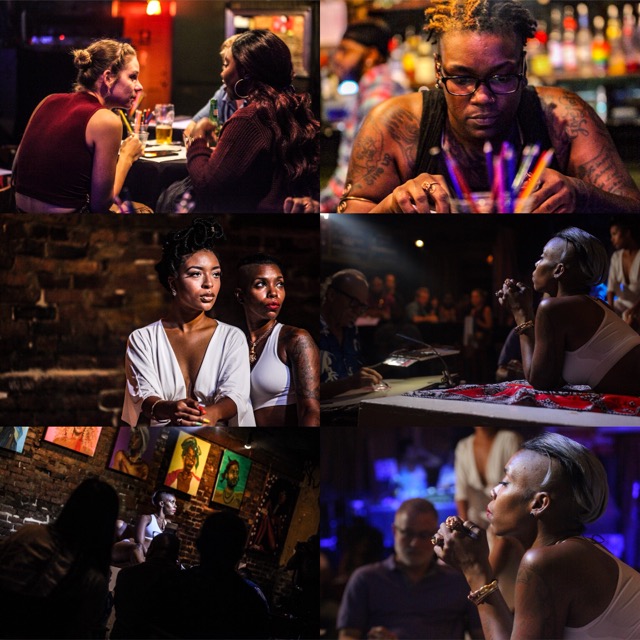 Doors - Dinner - Drinks 7P

$15 online | $20 at the door
18+

*Cash only, day of entry, at the door. There is an ATM inside the door for your convenience. The bar/restaurant takes VISA/MC/American Express/DISCOVER/Cash.



Parking - 4 options:
1) on-street in a marked pay meter space. Most on-street is free after 10p Read signs!
2) Big lot between Apache Cafe and the Varisty. Self-pay at the pay kiosk on Spring St or get booted (n
ot us!)
3) GA Tech Hotel and Conference center one block north of us at 4th & Spring, usually $1.50/hr Read hours of operation!
------------------------------------------------------------------------------------------------------------


Should you have any further questions or concerns please feel free to call the Apache Cafe @ 404.876.5436 or visit www.apachecafe.info

#heatherlashunphotography #dopevibe #goodvibesonly #art #atlanta #apachecafe #artist #atlantaartist #photography #photographers #liveart #figuredrawing #colors #artistlife #figuredrawing