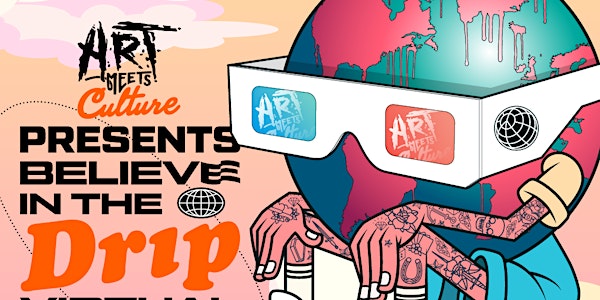 Art Meets Culture Presents Believe In The Drip Virtual Exhibition
Art Meets Culture Presents Believe In The Drip Virtual Exhibition
About this event
Art Meets Culture Presents Believe In The Drip Virtual Exhibition Believe In The Drip Virtual Exhibition is a celebration to the amazing artist around the world who persisted through this pandemic and pushed more art into the world. The works you will see will not only inspire you, but it will also introduce you to some epic pieces done by some incredible global artists. 
The virtual exhibition will be held via our website exclusively and will only be accessible via your ticket!!!!
2020 has been a massive whirlwind and has challenged all creatives to adapt, think different and believe in their visions more than ever. We to have had adapted and connected with you through our podcast (Art Meets Culture Podcast), daily content on Instagram and the newly launched YouTube channel. 
Art Meets Culture will return in 2021 bigger than ever, so be sure to follow us on Instagram to stay updated.