Art Law Mixer @ VLA - Basics and Pitfalls of Nonprofit Formation and Fundra...
Event Information
Location
Volunteer Lawyers For the Arts
1 East 53rd Street
New York, NY 10022
Description
Our last art law mixer before the summer break is dedicated to arts nonprofits and fundraising! Who should attend? All who are curious about benefits and quagmires of nonprofit formation, applying for funding, receiving and managing public or private funds. Thinking of starting your own nonprofit? Or getting a fiscal sponsor? Then please join us!
* * *
Nonprofit or No Profit:
Financial Counsel for Artistic Endeavors
June 11, 2015
6:00 PM - 8:00 PM
* * *
The gathering will take place at the headquarters of the Volunteer Lawyers for the Arts (VLA), a nonprofit devoted to arts-related legal aid and education programs for the last 45 years. We are thrilled to be hosted by the VLA as we share VLA's dedication to providing access to legal and business resources for individual artists and arts organizations.
The 2013 Nonprofit Revitalization Act went into effect July 1, 2014. One year later, as the changes in incorporating and governing regulations have disseminated into the New York practice, the basic questions remain: Who should incorporate nonprofits? What are the benefits and the pitfalls of starting a nonprofit? What financial resources are available to arts related nonprofits and to individual artists via nonprofits? Our conversations this evening will be dedicated to the issues of interest to artists seeking to work with nonprofits or to form their own charitable entities.
There are approximately 80,000 charities operating in New York State. Together they employ hundreds of thousands of New Yorkers. Reportedly New York State nonprofit organizations account for more than $150 billion in revenue annually, and a large portion of these funds are available for the arts. To begin discussing such complex topics as nonprofit governance, compliance and funding for the arts, please join us and the following guest speakers:
Peter Cobb, Program Officer, New York Foundation for the Arts;
Celia Muller,

Associate Counsel, WNET;

Morgan Lindsey Tachco

, Grants & Services Director, Brooklyn Arts Council;

Lauren Simpson, Associate of Tax-Exempt Organizations department, Patterson Belknap Webb & Tyler LLP.
Some recommended reading before coming (optional): the Non-Profit Revitalization Act of 2013; People v. James (2013) (involving allegations of mismanagement of assets belonging to the National Arts Club); and In the Matter of Friends for Long Island's Heritage (2008) (involving dissolution of a non-profit organization). Please feel free to make suggestions for additional materials.
Admission: $20.
* * *
Our contribution to the mix: venue selection, refreshments, subject selection and guest speakers.
Your contribution: attendance and participation.
We understand and share your need to talk about anything and everything that stands at the intersection of art, law and business. To that end, we invite you to join us for an evening with fellow lawyers, students, artists, gallerists and all others who get excited about copyright and copy wrong, social media and the arts.
* * *
Some images from the May 28th Photo/Art Law Mixer: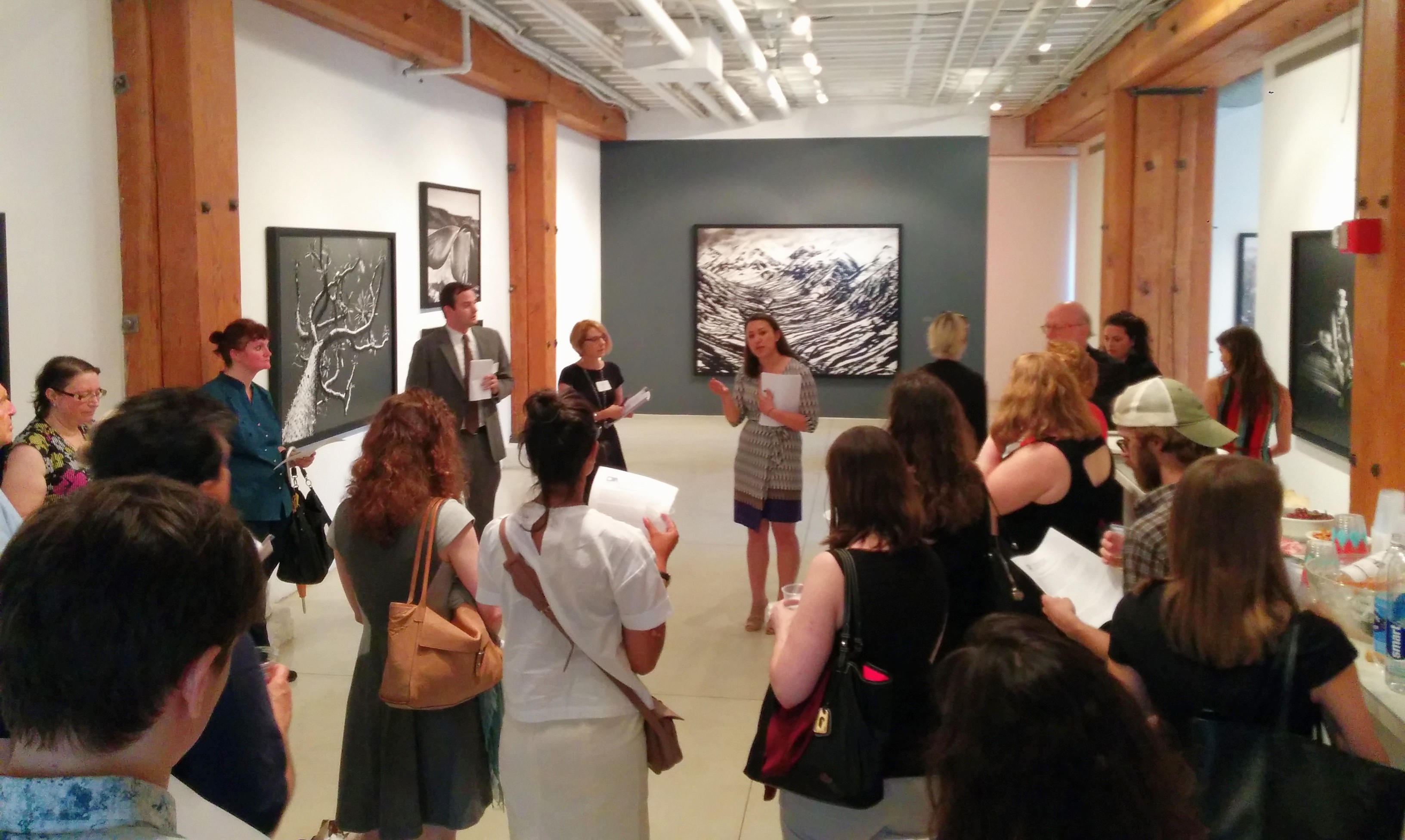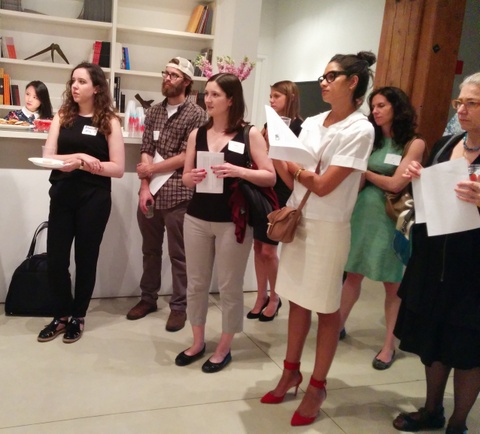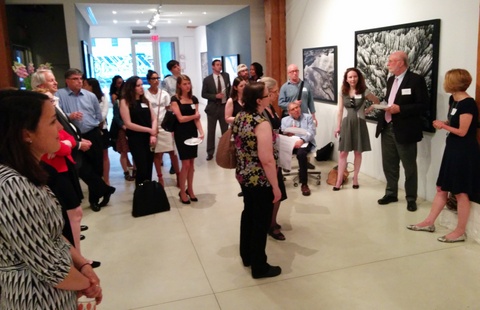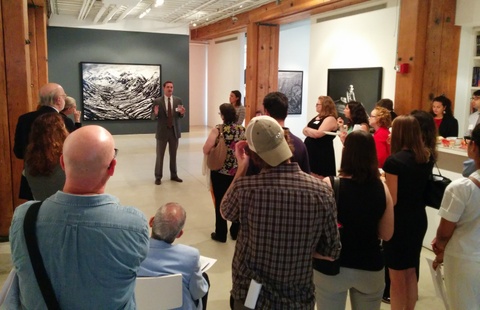 To subscribe to Center for Art Law updates, visit www.itsartlaw.com.
To learn about our host, Volunteer Lawyers for the Arts, visit http://www.vlany.org/.
Date and time
Location
Volunteer Lawyers For the Arts
1 East 53rd Street
New York, NY 10022