This joint movie marathon and artist talk, Art Kills, we'll explore the complicated role of the contemporary artist with Sherwin Ovid.
About this event
Art Kills: Movie Marathon & Artist Talk with Sherwin Ovid
Candyman's recent reimagining by DaCosta features a successful Black artist exploring the history of racial violence and trauma at the core of the legend. But most folks have seldom seen the campier sequel which takes us back to Candyman's tragic roots in New Orleans. The sequel, Candyman: Farewell to the Flesh (1995) focuses on Candyman's origins and his role as an artist, among other chilling and cheesy reveals.
With this joint movie marathon and artist talk, Art Kills, we'll explore the complicated role of the contemporary artist. Our opening discussion will tackle issues of origins and race in the film and art world, highlighting the career of Chicago-based and Trinidad-born artist, Sherwin Ovid whose paintings are featured in the newest installment of Candyman.
Sherwin Ovid was a Lincoln Fellow at University of Illinois at Chicago where he received his MFA. He currently teaches as an Adjunct professor at Northwestern University and University of Illinois at Chicago. He works in a broad range of materials for video, bricolage and painting. And in his own words he is "interested in hyper-visible and reflective forms imbued with psychic power". (Ovid's full bio below.)
6:00pm, Artist talk with Sherwin Ovid
6:45pm, Screening begins after artist talk
Candyman: Farewell to the Flesh is a 1995 American supernatural slasher film directed by Bill Condon. Rated R. 1h 35m
A Bucket of Blood is a 1959 American comedy horror film directed by Roger Corman. Unrated. 1h 5 m
—
Sherwin Ovid holds an M.F.A. from the University of Illinois at Chicago. His commercial endeavors include collaborations with Lena Waithe's Showtime drama The Chi, and Jordan Peele's Monkey Paw Studio remake of Candyman directed by Nia DaCosta. Ovid has collaborated with Demon Leg gallery in New York and exhibited at the Chicago Cultural Center, Lubeznik Center for the Arts, UIS Visual Arts Gallery, 6018North, Randy Alexander Gallery, Goldfinch Gallery, Gallery 400, Prison Neighborhood Arts Project, University of Wisconsin, Cleve Carney Art Gallery, Julius Caesar, Haitian American Museum of Chicago and Iceberg Projects in Evanston. He was published in New American Painters in 2016 and 2021 as a noteworthy feature and in 2020 listed as one of New City Magazine's breakout artists.
We are excited to welcome you back to Comfort Station for indoor screenings! Please note that screenings will have limited seating of 20 at this time and RSVPs are required. Guests will be seated on a first-come-first-serve basis. Mask must be worn inside.
By submitting this RSVP, you agree to wear a mask at all times to help prevent the spread of diseases and viruses, including COVID19. You also agree that you will personally assume any and all related risks.
This is a free screening.
Event programmed by Jose Luis Benavides. Special thanks to Raul Benitez and the Comfort Station team.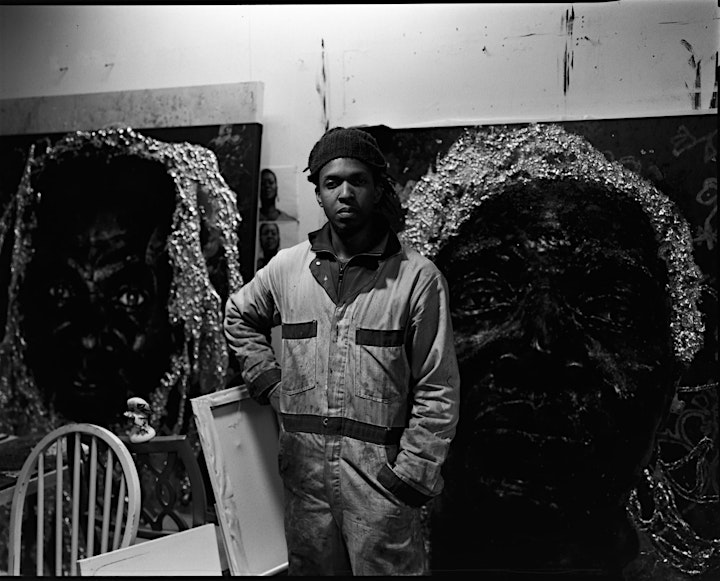 Organizer of Art Kills: Movie Marathon & Artist Talk with Sherwin Ovid