Art is for Everyone

Thursday, November 15, 2018 from 7:00 PM to 10:00 PM (CST)
Event Details
Community Dining is an organization aiming to connect people through shared meals that engage us in the means by which we fuel ourselves, stimulate substantive dialogue, and strengthen social bonds
Beauty & Brawn/Sinergia Arts is a unique curatorial partnership based in Chicago which specializes in custom art and mural curation, project and event programming, production and management, artist management, public art and arts education accessibility initiatives, and more.  
Beauty & Brawn/Sinergia Arts and Community Dining have come together to create a series of Jeffersonian-themed dinners focused on engaging people in the arts in the spirit of the gatherings that Thomas Jefferson would have at his home.  These dinners aim to bring people of all different backgrounds and perspectives together to discuss important community issues.

Here is a description of what a Jeffersonian Dinner entails:


"As you build your table, consider political scientist Robert Putnam's distinction between bonding and bridging social capital. Bonding is the connectedness between people who are like each other; bridging is connectedness between people across differences (think bowling league). The best groups will have some degree of bonding social capital (some people who know each other and can provide ballast for growing connections as the evening progresses), but should predominantly be people who don't necessarily have pre-existing relationships (perhaps the point of the evening)."


https://jeffersoniandinner.org/jeffersonian-dinner


Jeffersonian dinners also involve the host gathering photos and personal bios of each guest that the host shares with everyone before the dinner, so be ready to share.
Discussion questions focused on the theme: Art is for Everyone


1.  How does art shape and affect communities, positively and negatively, and in both urban and rural environments?
2.  What are the limiting factors to/of art accessibility in communiities and in various demographics?
3.  Should financial/contributory mandates be put into place for both private and civic development - where a percentage of building and development funds must be allocated towards art in both public and private spaces?

4.  What is the value of being an artist in America today and how are artists currently viewed in our society?
5.  How has art collecting, art ownership, and art consumption changed in both the private and public realms?  And is the modern trend of photographing/documenting/social media sharing "public works" yet not purchasing art for private collections (regardless of cost) detrimental to the art economy?

Beauty & Brawn/Sinergia Arts
Lindsey Meyers & Simone Garcia
We are a unique curatorial partnership. We are the conduit to something beautiful.
* Custom art curation, creation and consultation
* Multidisciplinary artist booking and management
* Project and programming development and management
* Interior and exterior mural facilitation, installation and space enhancement
* Public art projectconceptualization and management
* Location scouting and site assessment
* Traditional and experiential event curation, direction and management
Beauty & Brawn/Sinergia Arts specializes in works, conversations and events which offer a socio-psychological perspective and immersive experience to the viewer.  Through art and experiential curation and collaboration, we showcase artists and performers whose philosophies examine, encourage and ultimately connect the emotional experience to human existence. Collectively, we see each project through from conceptualization to installation and focus on ventures that are often nonlinear in content, setting and/or scope.  
We are committed to supporting creatives working in all artistic disciplines and across all genres, as well as those at various career levels. We are also proud to facilitate public art projects that we feel are innovative and unique- those which perpetuate and contribute to the dialogue about art accessibility and art in both urban and rural landscapes.
With our combined experience of over 25 years in the field, we believe our carefully-crafted curatorial approach lends itself to creating interesting and yet uncomplicated spaces and discussions where expression and energy can seamlessly come together. And our mission combines our passion for all things: art, creativity, arts education, philanthropy, activism, placemaking and community engagement.
Most importantly, we believe art is for everyone.
Lindsey Meyers & Simone Garcia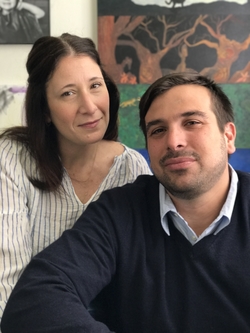 Beauty & Brawn (formerly Beauty & Brawn Art Gallery and Think Space) was the brainchild of local artist, curator and gallerist, Lindsey Meyers, and opened as the first true art gallery in Logan Square. The gallery was originally conceptualized as a mixed-use and multi-disciplinary space that focused on art, community, connectivity, arts education, public art access and philanthropy. Lindsey and her partner, Simone Garcia, closed the physical space in December of 2016 in order to curate off-site projects and events for various clients and properties- locally, nationally and internationally.
Lindsey and Simone spent much of  2016-2017 curating for the likes of the SoHo House, (Chicago and Toronto), Chicago Loop Alliance, The "L" Property and  Vequity Properties. In June of 2017, the City of Chicago dedicated Kobra's Muddy Waters mural to the people of Chicago. Lindsey and Simone had the honor of facilitating a last minute mural with Kobra in Wicker Park which features famed street photographer, Vivian Maier. The duo also curated murals for The Western 1920 property with Chicago artist, Joe Miller, and Mexico City artist, Libre HEM.


Lindsey Meyers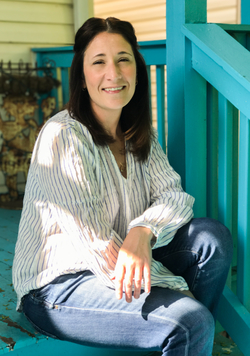 Lindsey is an self-taught photographer and mixed-media artist originally from the Northeast suburbs of Chicago and Co-Owner of Beauty & Brawn/Sinergia Arts. She attended the Chicago Academy for the Arts and Columbia College, and received her Honors Bachelor of Arts Degree in Psychology from The University of Southern California. She is also a member of the Chicago Ideas Week Co-Op and the Co-Creator of Agassiz Elementary School's Parent Art Co-Op, as well as an I AM Logan Square board member.
Lindsey curated and co-facilitated five murals along the Wabash Arts Corridor for the first ever Big Walls Festival 2016 with Columbia College, featuring work by nationally and internationally recognized artists, such as Eduardo Kobra, Marina Zumi, Ricky Lee Gordon, Tararchy and Morley. This endeavour birthed a partnership between herself and fellow creative, Simone Garcia, and thus Sinergia Arts was born as an extension of Beauty & Brawn and as a means to facilitate more immersive and interactive events and experiences as a duo.
Simone Garcia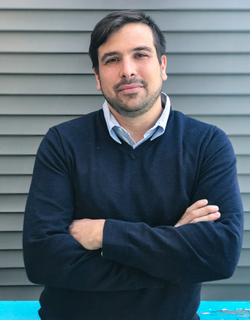 Simone Garcia began his creative career in the film industry working as a successful lighting and rigging professional on a variety of productions across the United States. During the late nineties and early two-thousands, he produced work across a myriad platforms, from movies to music videos.
After working in the educational technology and network engineering fields, Simone then re-entered Chicago's creative community acting as social media manager for the former 15th & West Gallery, in the city's Pilsen neighborhood. His position there evolved into a co-curatorial/co-managerial role, eventually resulting in his conceptualization and development of the largest indoor mural show in North America, entitled "Once Upon A Wall- Infinite Life."
In addition to being Co-Owner of Beauty & Brawn/Sinergia Arts, Simone currently manages communications systems for large organizations in North America, enabling him to blend his creative ideas and highly refined technical skills into both the art and tech fields.
Menu (catered by Kitchfix):


http://communitydining.com/blog/entrepreneurship-promotes-transparency

Pan-Seared Falafel
House-made falafel, seared - not fried, and served with tangy, dairy-free tzatziki sauce.
Sides: Quinoa "tabouleh" salad and marinated cucumber, asparagus, and kale with lemon & parsley
Kale and Spinach "Caesar"
Organic spinach and lacinto kale with cucumbers, oven-roasted herbed tomatoes, and almond "parmesan (non-dairy)"
Housemade Vegan Caesar

Sweet potato cornbread (gluten free – ingredients below)


Sweet Potato, Sweet Potato Puree, Coconut Oil, Honey, Coconut Water, Salt & Pepper, Baking Soda, Pastured Eggs, Almond Flour (GF), Coconut Flour (GF)
Snacks:


Almond Flour Crackers from Simple Mills (Certified Gluten-free; free of Grains, Soy, Corn, Dairy & Gums/Emulsifiers)
8 SIMPLE INGREDIENTS:Nut and Seed Flour Blend (Almonds, Sunflower Seeds, Flax Seeds), Tapioca, Cassava, Organic Sunflower Oil, Sea Salt, Organic Onion, Organic Garlic, Rosemary Extract (For Freshness)
https://www.simplemills.com/collections/almond-flour-crackers?gclid=EAIaIQobChMImKaFm8PV2QIVzLrACh0oRApjEAAYAiAAEgK9nfD_BwE
Nutrition bars from Simple Squares (tied for the highest rate snack bar!)
Each Square is not only free of gluten, but also free of wheat, dairy, corn, soy and refined sugars


https://www.cornucopia.org/scorecard/snack-bar-scorecard
Mixed nuts from No Denial Foods (gluten free)


https://nodenialfoods.com/collections/frontpage
TeaSquares (vegan, gluten free)


Within Without Granola (gluten free)
Dessert:
Superfood Fudge Brownies


http://fastlanetohealth.com/where-can-i-buy-superfood-fudge/
Chocolate chip cookies from Kitchfix

Freshly Baked Chocolate Chip Cookies made with Almond Flour, Chopped Walnuts, Organic Coconut Oil, Pasture-Raised Eggs and a touch of Organic Honey
Sacred Serve (vegan ice cream handmade in Chicago)

Drinks:


Red and white wine


SOCIAL Sparkling Wine

https://socialsparklingwine.com

Virtue Cider
https://virtuecider.com/ourcider
Tempo Sparkling Tea

Organizer
Paul Sippil serves as a community builder, creator, and disrupter connecting people through shared meals as part of Community Dining, a group he started in March of 2015 aiming to stimulate substantive dialogue and strengthen social bonds.  Paul is a former auditor, recovering CPA, and independent registered investment advisor who acts as a crime-fighter by day focusing on uncovering the fraud, corruption, and conflicts of interest in the retirement plan industry.