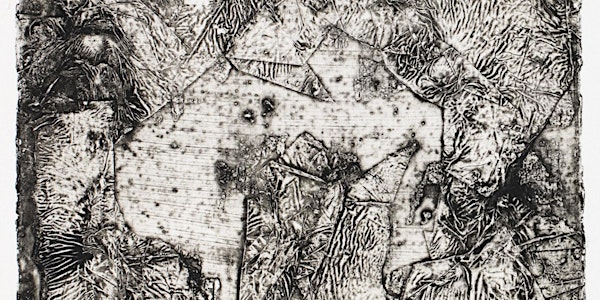 Art in the Garden: Opening Reception: Marbles in the Valley
When and where
Location
Queens Botanical Garden 43-50 Main Street Flushing, NY 11355
Description
Meet Nancy Paredes, the artist of QBG's latest exhibit, Marbles in the Valley, and view the artwork. Included in Garden admission. Registration required. Drop-ins welcome upon availability. CLICK HERE to register.
***While the event is free, Garden admission is to be paid at Garden entry. Admission April through October: Adults – $6, Seniors (age 62+) – $4, Students with ID – $4, Children (ages 4 to 12) – $2, Children (3 and under) – FREE, Members – FREE.
About the Marbles in the Valley Exhibit:
Marbles in the Valley is an exhibition of prints and photographs that portrays nostalgic landscapes reminiscent of the native countries of the borough's diverse communities. Born and raised in Corona, Queens to Honduran parents, artist Nancy Paredes depicts the distorted memories of immigrants and the imaginings of a first generation.

This exhibition centers around a series of collagraphs of abstract landscapes printed from the layering of plastic shopping bags. Accompanying the collagraphs are otherworldly photographs that extend into a different timeline, offering a second perspective of these familiar places. Traveling through remembrance and interpretation, these visual memories reveal a storytelling of home between immigrants and their children. The artist unites the fleeting worlds of migrant families into a new space, materializing the redefinition of culture in a distant settlement.
CANCELLATIONS
In the case that an event is cancelled, you will be notified via email.
COMMUNICATIONS
By purchasing tickets and attending QBG events, you hereby opt in to receiving communications from the Garden. You may receive updates about future QBG events and news through the addresses you provide. If you do not wish to receive future communication, simply click the "unsubscribe" button at the bottom of an email or write to info@queensbotanical.org.
PHOTOGRAPHY & VIDEOGRAPHY
Queens Botanical Garden (QBG) occasionally photographs or films visitors and activities on site to support our mission in promotional media and materials, including print, online, broadcast, and social media. By attending this event, you grant permission to QBG use your likeness in perpetuity, in all forms of print and digital media used to promote, publicize, or advertise the Garden, its activities, and programs. If you do not give QBG permission to take and use your image, you must notify an event organizer or staff when you arrive for this event. QBG is a 501(c)(3) non-profit organization.
GARDEN ETIQUETTE
QBG staff strives to provide a place of peace, beauty, and safety for the quiet enjoyment of our visitors. QBG is a living museum, a collection of gardens for the study, culture, exhibition, and display of plants. We encourage our visitors to explore, enjoy, and be respectful of our plant collections and to be considerate of fellow guests as well. For more guidelines on garden etiquette, click here.
GETTING TO QBG
By public transportation, take the number 7 subway line to Main Street, the Long Island Rail Road (Port Washington line) to Main Street/Flushing, or the Q44-SBS or Q20 bus. For driving directions and more information, please visit our website.
PARKING
On-site parking is available year-round during Garden open hours at the Parking Garden, located at 42-80 Crommelin Street, Flushing, NY 11355. For parking fees, please check our website or call 718.886.3800.
ABOUT QBG
QBG is an urban oasis where people, plants and cultures are celebrated through inspiring gardens, innovative educational programs and real-world applications of environmental stewardship. QBG is located on property owned by the City of New York, and its operation is made possible in part by public funds provided through the New York City Department of Cultural Affairs, Queens Borough President, the New York City Council, State elected officials, the New York State Department of Parks, Recreation and Historic Preservation, along with corporate, foundation, and individual supporters. For more information, visit www.queensbotanical.org or call (718) 886-3800.