Art in the Garden Dinner Party
Join us for an artful dinner in the garden!
About this event
ART IN THE GARDEN is where creativity, community and cuisine connect! Learn basic watercolor techniques, meet new friends, eat great food and rejuvenate in the presence of nature and wisdom. Annelies will guide and inspire, as you learn to see life differently. Allow the magic of the moment to take you on a journey that will feed your heart and soul. A little (or a lot) intimidated by creativity? Come as you are! Curious creatives and seasoned artists welcome!
WHERE: Sweet Peas/Well Fed Garden at 1321 Athens Drive Raleigh, NC 27606
WHEN: Saturday June 5th 5:30-8:30
COST: $60 Art supplies and dinner included! Bring your own wine.
This is a special invitation event requested by Mary-Michele of Style Finder! New to her boutique? Great— all are welcome! We're both excited to see loyal Style Finder fans and make new friends!!
We are COVID-19 SAFE: We'll meet in-person, outside with physical distance seating. Artful facemasks made by Annelies will be available for purchase if you need one.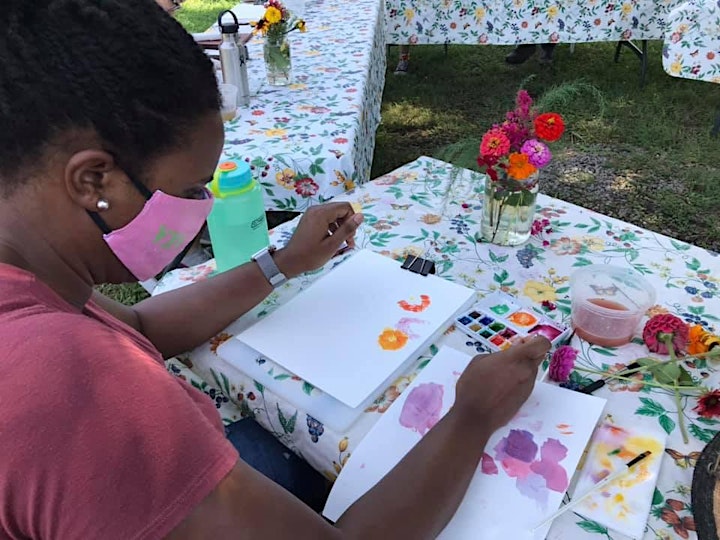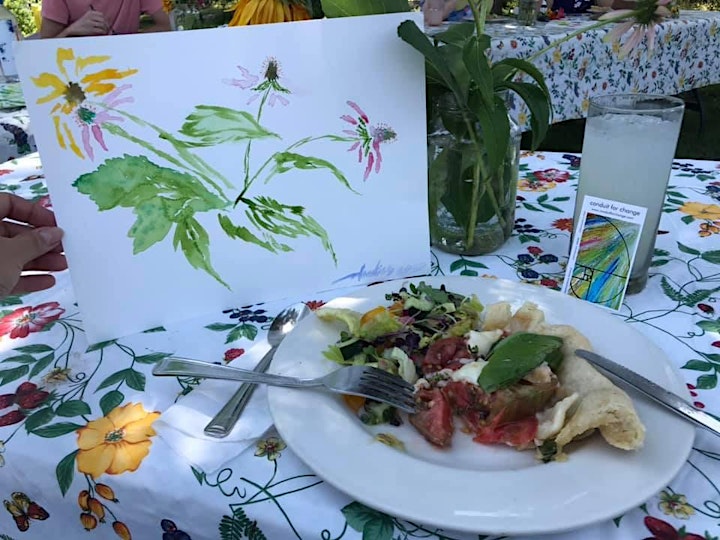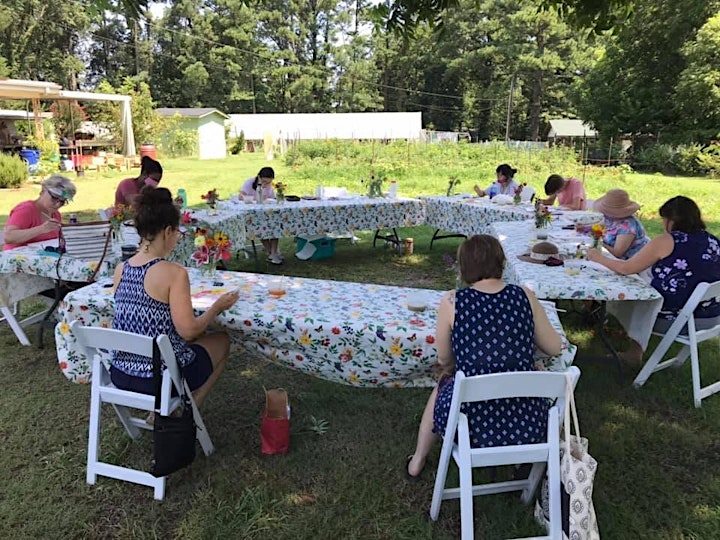 Organizer of Art in the Garden Dinner Party
Sweet Peas Urban Gardens is an urban farm at the forefront of innovative climate resilient modes of vertical indoor agriculture. We produce organic microgreens, baby leafy greens, edible flowers and mushrooms in compact urban and peri-urban indoor spaces. Owned and operated by women and minorities, the Business recognizes that accelerating forces of climate change and environmental costs of industrial farming have diminished the extent and productivity of arable land, and pose unprecedented environmental, economic and health risks. Globalization and delocalization of existing food supply chains are unable to adequately respond to concerns about the net carbon footprint, diminishing nutrition, and health safety concerns of industrially produced food. The social, environmental and economic costs of industrial farming are borne by taxpayers and consumers, making existing food systems unsustainable. Increasing public awareness of these problems has dramatically increased demand for foods produced and distributed by alternative food systems. Sweet Peas is proud to partner with the Well Fed Community Garden in 2020 in an effort to continue the mission of growing organic fruites and vegetables for our neighbors and the Raleigh community at large.