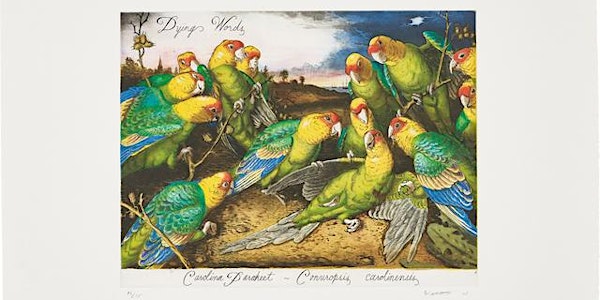 Art in Focus: Walton Ford, Dying Words
Our virtual Art in Focus series offers the opportunity for a close look at a single work of art.
About this event
Tune in at 11am at www.quickcenter.fairfield.edu.
On Thursday, February 18th, join Curator of Education and Academic Engagement Michelle DiMarzo for a discussion of Walton Ford's Dying Words, 2005, etching.
Take a peek at Dying Words, and send any questions you have about the artwork ahead of the Art in Focus to Curator of Education Michelle DiMarzo (mdimarzo@fairfield.edu).