Event Information
Location
New Image Baptist Church
5759 Fisher Road
Temple Hills, MD 20745
Refund policy
Contact the organizer to request a refund.
Eventbrite's fee is nonrefundable.
2020 has been ____ and we want to break stuff! Want to join? Vibe to performances, and release stress & anger at our Remix Rage Smash Room.
About this event
Welcome to "ART HEALS" Fall Festival & Remix Rage Smash Room Grand Opening!!!
We know that's a mouthful, but we have so much going on at this event. Take a break from being cooped up in the house during the COVID-19 pandemic and spend the afternoon outside...with us!
Here's what's on your agenda when you get there:
Reconnect with the community (while maintaining social distance)
Live performances
Vendors
Break stuff at our Smash Room!!!
Repeat.
*Masks are required for entry. We are practicing social distance for everyone's health and safety*
There is no health without mental health. And we know that emotional wellness impacts literally everything we think, feel, and do. Unfortunately, there have been spikes in stress, anger, anxiety, and depression during this pandemic...and we know that connection and the ARTS HEAL!
Let's face it...we need a fresh outlet.
Come support local artists; support small businesses; and support us as we open our newest program, Remix Rage Smash Room.
Oh! Who are we?
We are Propel Productions Center, Inc. a black-owned, woman-owned, 501(c)3 non-profit organization. We are social workers, educators, artists, and social justice advocates who are "Creating Change!" by developing programs, services, and products that promote emotional wellness through the expressive arts, play, and holistic practices.
Did you know that anger is our most primitive defensive mechanism?
It's a survival emotion that protects and motivates. According to the National Forum Journal of Counseling and Addiction, the average person experiences anger about once a day and becomes annoyed or irritated about three times a day. Suppressing anger is toxic...but we do it all the time! We want to engage, educate, and empower our community to express and release anger (and stress) in healthy and safe ways!
What's Remix Rage Smash Room?
Smash Rooms (i.e. rage rooms or anger rooms) first began in Japan to combat stressful or unpleasant emotions. Rooms are designed for venting and destroying objects, appliances, and other miscellaneous items. Patrons pay for time and tools used, wear safety gear, and use their bodies to express a range of suppressed feelings. They are geared towards anger and stress management and are aligned with self-care.
Smash Rooms go against societal norms and provide an environment that supports and encourages expressing all emotions, especially the stigmatized.
The smash room is the fun, physical component of Remix Rage; however, the capstone is to provide mental health education and inspire social-emotional learning. Remix Rage Smash Room uses the body to heal the mind.
Anyway, are you coming?! You aren't going to want to miss this.
Rain or Shine. No refunds are available for this event.
Please wear a long-sleeved shirt, pants, and closed-toe shoes. Mask and social distancing required.
All equipment sanitized thoroughly after each use. Waiver and ID required at the time of the Smash Room session. Limited capacity.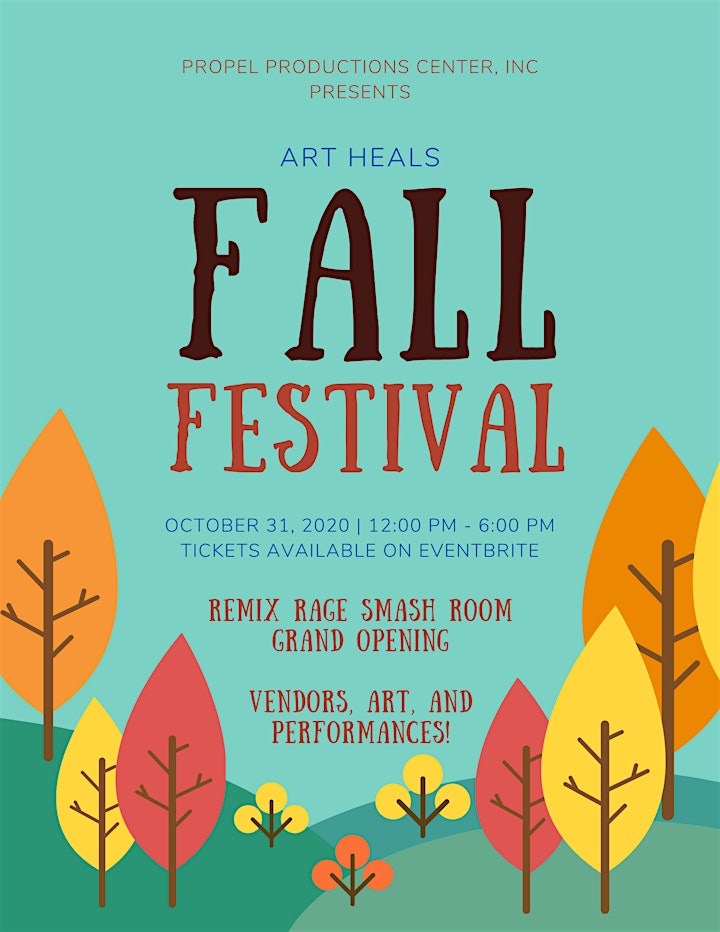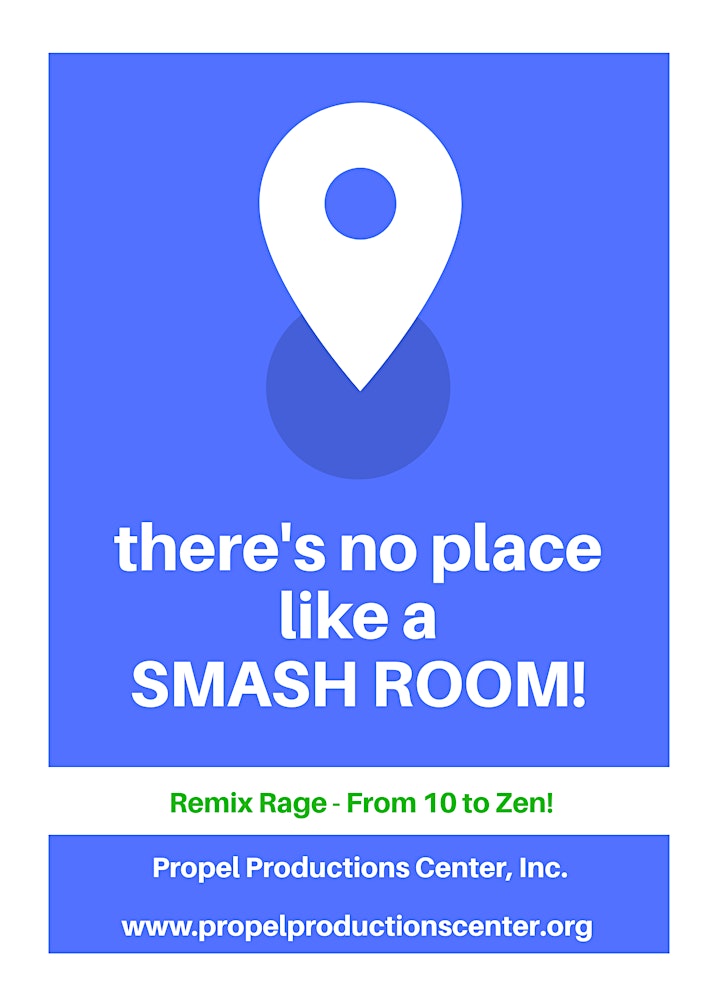 Date and time
Location
New Image Baptist Church
5759 Fisher Road
Temple Hills, MD 20745
Refund policy
Contact the organizer to request a refund.
Eventbrite's fee is nonrefundable.