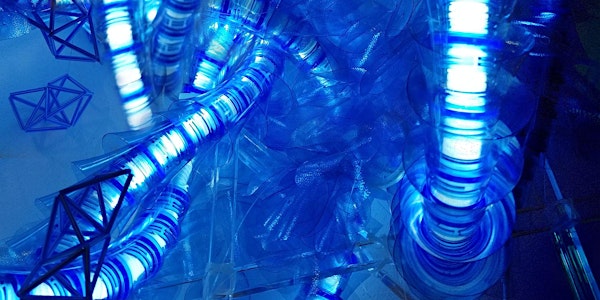 Art Gallery Opening, Adela Andea: Norðurljós
When and where
Date and time
Saturday, May 11, 2019 · 5 - 8pm CDT
Location
Cris Worley Fine Arts 1845 East Levee Street #110 Dallas, TX 75207
Description
Cris Worley Fine Arts is pleased to announce our fourth solo-exhibition with Adela Andea entitled Norðurljós, opening with an artist's reception on Saturday, May 11th from 5:00 to 8:00 pm. The artist will be in attendance from Houston, Texas. The exhibition will feature new standing and wall-mounted works in an immersive installation and will be on view through June 15th, 2019.
The exhibition title Norðurljós is the Icelandic term for northern lights, also known as an aurora borealis. The luminous effects observed in auroras over the earth's polar regions happen when charged particles carried by solar wind collide and decay in the atmosphere. This unique natural phenomena—akin to an immense lightning storm—observed over the globe's icy and remote landscapes points to the essential influence of the environment and climate on culture and technology. As explained by the artist, "The winter puts people into another state of mind that throughout history gives rise to myths, stories, and fantastical creatures. The light or lack of light affects the function of human life."
Andea is known for all-encompassing light installations designed with electrical components and found objects such as flex neon, LED's, fluorescent cathode tubes, water-cooling systems, CPU fans, plexiglass, and an assortment of plastics. Appearing as glowing neural networks, individual sculptures display a wild assortment of color, sound, and texture that hold the potential to defy geologic time in their polymer skeletons. This exhibition will feature the artist's recent explorations into FDM 3D printing, with parts produced uniquely for each artwork in the studio.
To read more about this exhibition, click here.
About the organizer
Established in 2010, Cris Worley Fine Arts is dedicated to promoting innovative work by contemporary artists at various stages of their careers. The gallery's dynamic approach to fostering artistic growth includes the presentation of compelling exhibitions, and collaborations with public institutions, professional art organizations, and collectors, both locally and internationally.
For nearly two decades, Cris Worley has contributed to national art dialogues as a gallery director participating in art fairs, as a guest juror for numerous exhibitions, and as an esteemed art advisor. As a charter member of the Contemporary Art Dealers of Dallas, Cris Worley has played a vital role in the vigorous growth of the Dallas arts community, encouraging the evolution of contemporary art collections.