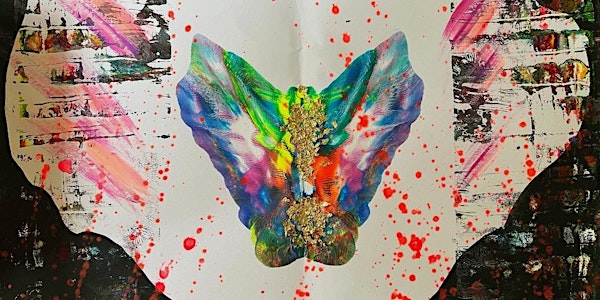 ART FULLNESS - Making, Sharing, Healing
Healing focused Art Workshop journeying from through Metamorphosis using intuitive drawing, paint and clay. Rest, Nurture, Meditation.
When and where
Location
54 Otley Rd 54 Otley Road Headingley LS6 2AL United Kingdom
About this event
ART FULLNESS
a journey through Metamorphosis
chrysalis to butterfly
@THE BOWERY HEADINGLEY
Saturday 8th October 2022
10.00am - 3.00pm
Join Becky in a ART FULL DAY exploring Transformation from chrysalis to butterfly.
A small supportive group of 8 will gather to create an ART Circle where we will
journey through
Rest recovery and transformation - THE CHRYSALIS
to
Rebirth, life, hope, pure spirit - THE BUTTERFLY
In this carefully crafted session, you will have the opportunity to understand your ART LANGUAGE.
This will be a sensory focused session, so get ready for some special treats on the day.
You will be gently guiding you through Intuitive Making, exploring art materials in a safe and supportive environment . Finishing with a relaxing Meditation and tips for making at home.
You will go home with a piece(s) of work which you may want to add to or remake in your own time, but it is the process and making which is important.
You will explore techniques which can help support the nervous system and wellbeing while providing you with a new language, Your unique ART LANGUAGE.
This group is suitable for complete artistic beginners through to experienced artists. A journey to the SELF.
All Materials are provided
Autumnal Soup bread and hot drinks will be flowing.
Please bring something warm and snuggly for meditation, pillows, blankets, Cosy socks.
Water to stay hydrated.
We have a three tier price to help in these difficult times. Please choose the one you feel most comfortable with.
Payment can be paid in instalments.
ABOUT ME
Becky is a qualified and registered Art Psychotherapist with over 10 years of practice . Becky is experienced at working therapeutically and safely with individuals and groups.
If you have any further questions before booking Please contact Becky on
Becky - artstherapies@rocketmail.com