Art from the Garden: Ceramics and Sculptures by Marc Peter Keane
Description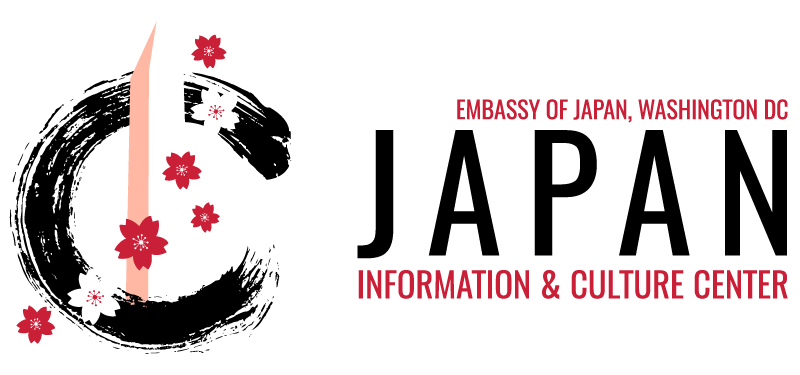 Presented by the Japan Information & Culture Center, Embassy of Japan
---
The Japanese art of bontei, or tray gardens, is a micro-cosmos of the natural world made from the simplest of objects. Designed as the barest reflection of the natural landscape, stones and plants are presented on trays in ways that give particular attention to time and space. Whether it be stillness or motion, something old or something new, or even something timeless, bontei is constantly redefining its space in traditional and nontraditional forms.
Landscape architecture Marc Peter Keane's artworks are all, in one way or another, intersections with the garden. They incorporate materials from the garden, such as the leaves and fine granite gravel that he uses in making ceramics, and they also incorporate ideas from the garden, such as the interplay between control and wildness (shinsō) that is used as a theme in his tray gardens.
Keane's artwork draws from the traditional culture of Japan, such as the way his ceramics are fired unglazed in a wood-fired kiln (anagama), and yet they are also unlike any traditional Japanese forms. Come connect with nature in a new way through these unique and captivating reflections of the natural world!
---
ABOUT THE ARTIST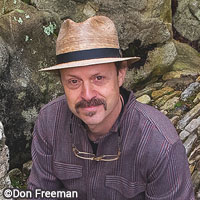 Marc Peter Keane is a landscape architect, writer, and artist based in Ithaca, NY. Having lived and worked in Kyoto for nearly 20 years, Keane's work is heavily influenced by the aesthetics and culture of Japan. As a landscape architect, Keane's work focuses on gardens. Like poetry, sculpture, and painting, Keane sees gardens as being both aesthetic and allegorical compositions. Over the past 15 years, he has designed and built numerous private gardens for individuals, companies, and temples ranging from a 115 square meter (1200 square foot) tea garden for Hidenin Temple in Kyoto, to a 2.4 hectare (6 acre) park, called Awanosato, for a private company in Tokushima. His land-art installation for the year 2000 Kyoto Arts Festival, called Omega Point, won the Grand Prize for that year and the recently built Tiger Glen Garden at the Johnson Museum of Art won the gold A'Design Award (Como, Italy). As an artist, Keane creates works that are inspired by nature and based on the long history of Japanese arts and crafts. Keane has created a series of tray gardens he calls bontei that are reflections on the natural world. Using found materials he creates assemblages that distill the natural world in abstract sculptures. Keane also works in clay creating ceramic sculptures that use plant material as a substrate.
---
The exhibition is free and open to the public. The exhibition will run from November 15 through December 27 and will be open to the public during regular JICC hours, 9 AM to 5 PM, Monday through Friday. The JICC will be closed on November 23 & 24, and December 25 in observance of holidays.