Description
Thursday, August 23, 2018
Time: 7-9pm
Art for Stress Relief: Painting Edition
In this class students will create a stippled painted Mandala, and learn about Indigenous Australian methods of creating art through stippling and pattern creation. Kaitlyn, of Exist Vibrantly Art, will discuss how the process of creating can help improve overall quality of life & elevate mood through empowering the individual to increase self awareness and expression! Each student will go home with their own finished canvas as well as an increased awareness of how the process of creating art affects the individual and culture!
What's Provided: Canvases , acrylic paint, pallet paper, some alternative tools to stipple with Guided Instruction, and light refreshments!
Techniques Learned/Discussion:
Stippling/Pointillism, Mandalas in connection with sacred geometry, CBT-Cognitive Behavioral Therapy & theories on how colors have the potential to affect our moods
History:Discussion of how the Indigenous Australians utilized stippling during storytelling; Mandalas and their role in the holistic culture of spirituality in connection with sacred geometry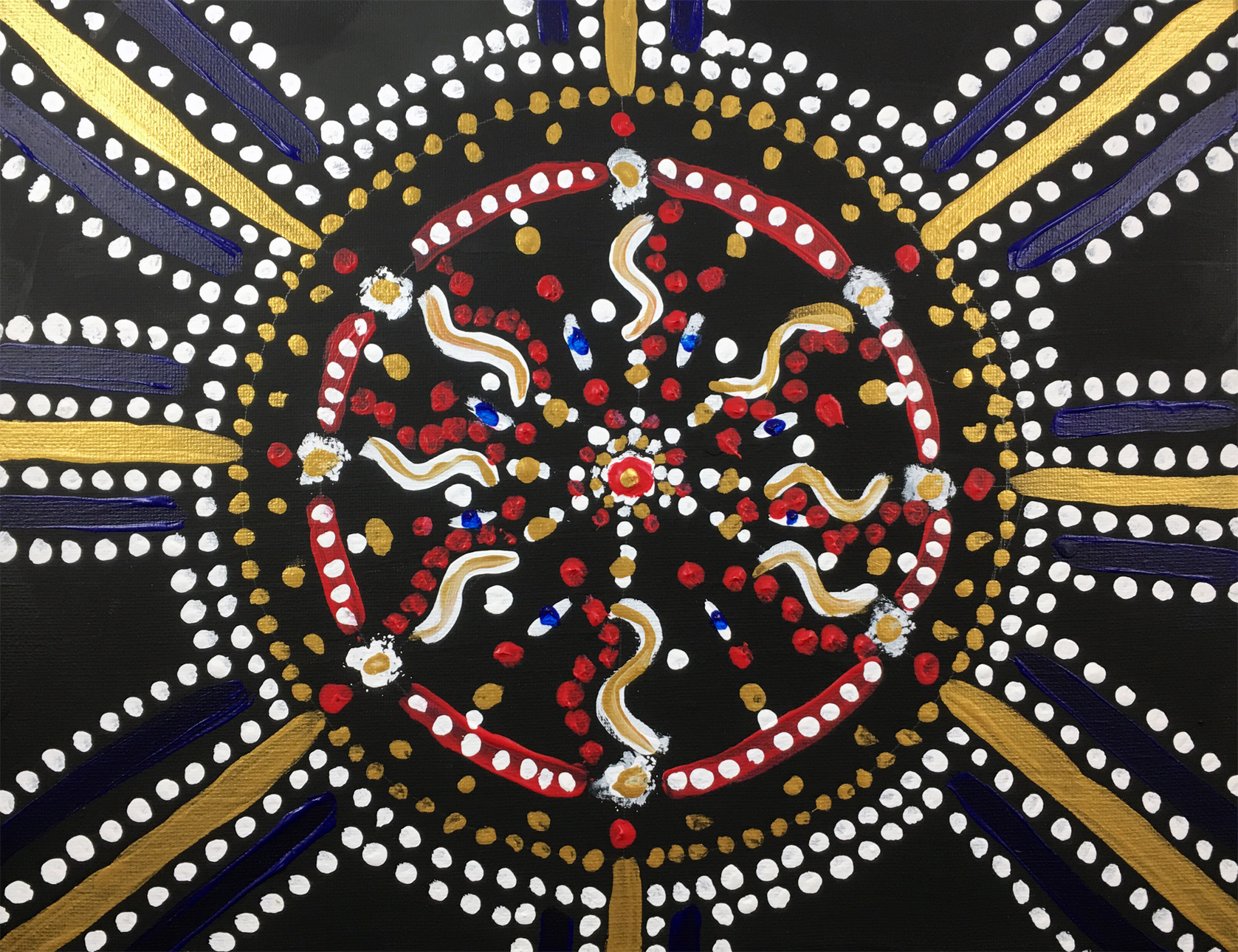 Teacher Bio:
-Kaitlyn Sterlace, BSW, is the owner & Chief Creative Director of Exist Vibrantly Art.
-Social Work experience managing a youth Art Therapy disaster preparedness program through the American Red Cross.
-Served as an apprentice under an Art Therapist at a holistic healing center.
-Co-facilitated Art Therapy for Depression classes through The Resource Center.
-Mentored youth in New York, Virginia, and Colorado.
-Kaitlyn is a 2 term AmeriCorps aluma & currently facilitates both art classes & hoop dance classes.
Tickets: $27 Each or $50 For 2 person pass!