Description
In the wake of the last election, how can we, as artists and arts professionals, empower ourselves? API leaders from New York City arts organizations will discuss the changing political and social climate and what they think art has the power to do and can do in the coming months. This convening will create a space for the community to gather and collectively brainstorm how to harness artists' power to change and mediate the discourse in society.
The evening will feature an hour-long panel discussion, followed by a facilitated breakout session and share out with attendees.
Panelists
Rita Banarjee, Executive Director, Kundiman
Devin Oshiro, Artistic Associate, Gibney Dance
Kyoung Park, Artistic Director, Kyoung's Pacific Beat
Jesca Prudencio, Associated Artist, Ping Chong + Company
Panel Moderator
Christine Toy Johnson
Facilitator
Liz Young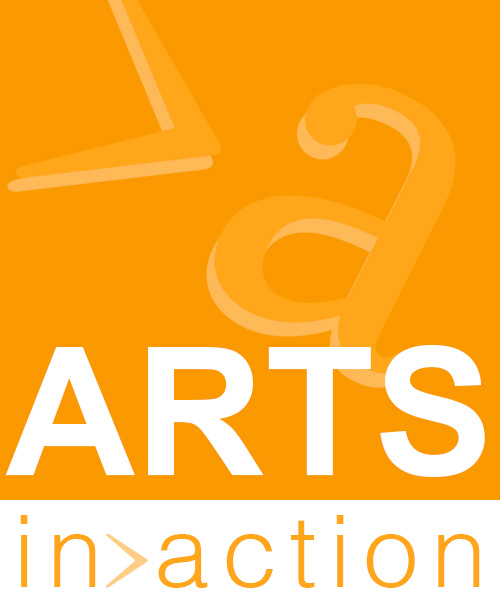 BIOS
Rita Banarjee (Panelist) is the Executive Director of Kundiman, the Creative Director of the Cambridge Writers' Workshop, and a Visiting Professor of Creative Writing at Fordham University. She received her doctorate in Comparative Literature from Harvard and her MFA in Creative Writing from the University of Washington, and her writing appears in Poets & Writers, The Rumpus, Mass Poetry, Los Angeles Review of Books, Electric Literature, VIDA: Women in Literary Arts, AWP WC&C Quarterly, Queen Mob's Tea House, Riot Grrrl Magazine, The Fiction Project, Objet d'Art, KBOO Radio's APA Compass, and elsewhere. Her first collection of poems, Cracklers at Night (Finishing Line Press), received First Honorable Mention for Best Poetry Book of 2011-2012 at the Los Angeles Book Festival, and her novella, A Night with Kali (Spider Road Press), is forthcoming in November 2016. Finalist for the 2015 Red Hen Press Benjamin Saltman Award and the 2016 Aquarius Press Willow Books Literature Award, she is currently working on a novel, a book on South Asian literary modernisms, and collection of lyric essays.
Devin Oshiro (Panelist) was born and raised in the Los Angeles, CA region. She graduated with a Bachelor of Arts in Dance from California State University of Fullerton where she performed works by Mike Esperanza and Jiří Kylián. Devin was a member of Entity Ultra Contemporary Company and Mosaic's Urban Poets, which has given her the opportunity to choreograph and perform in Scotland, Germany, Japan and Singapore. Since moving to NYC, Devin has been a company member of Summation Dance, Bare Dance Company and Delirious Dances. Additionally, she has performed works by Maija Garcia, Patrick Corbin, Brice Mousset, Keely Garfield, Mariangela Lopez and more. Devin is also the marketing and design director for Awakening Movement, a faith-based dance organization. In 2015 she joined Gibney Dance Company as a full-time Artistic Associate. As a member of GDC, Devin facilitates movement workshops in domestic violence shelters and is currently directing the Dancer's Economic Empowerment Program (DEEP), which identifies thevulnerabilities dancers face in their career timeline and equips them to make sound financial and career management.
Kyoung Park (Panelist) was born in Santiago, Chile and is the first Korean playwright from Latin America to be produced and published in the United States. For over a decade, he worked internationally in Chile, Brazil, England, South Korea and India, searching for contemporary theatrical models to integrate his passion for peace studies and playwriting, before founding Kyoung's Pacific Beat—a peacemaking theater company. Kyoung is author of Sex and Hunger, disOriented, Walkabout Yeolha, Tala, Pillowtalk, and many short plays including Mina, which is published in Seven Contemporary Plays from the Korean Diaspora in the Americas by Duke University Press.
Kyoung is proud member of the Ma-Yi Theater Writer's Lab, Soho Theatre's Writer's Hub (London), New York Theater Workshop Usual Suspect, alum of Ensemble Studio Theatre's Youngblood, and was Writer-in-Residence at Sanskriti Pratisthan (New Delhi), Vermont Studio Center, Performance Project @ University Settlement, BRIC Arts Media Center, and Centro Cultural Gabriela Mistral (Santiago, Chile). Kyoung is recipient of a commission from Mixed Blood Theater Company (Minneapolis), Edward Albee Playwriting Fellowship, Theater of the Oppressed International Exchange Fellowship (Rio de Janeiro), Target Margin Theater's Institute for Collaborative Theater-Making fellowship, Field Leadership Fund Fellowship, grants from the Arvon Foundation (London), TCG Global Connections–On the Road Program, Foundation for Contemporary Arts Emergency Grant, Princess Grace Foundation Special Projects grant, GK Foundation (South Korea), and was named a 2010 UNESCO-Aschberg Laureate (Paris).
Kyoung lives in Brooklyn, New York with his husband, Daniel Lim, and continues his self-education in Buddhism, having made his refuge vows with His Holiness the 14th Dalai Lama in Dharamsala, India.
Jesca Prudencio (Panelist) is a director, choreographer, and community based artist. She has worked on new plays, musicals, and dance theater works across the U.S. including La Jolla Playhouse, East West Players, The Movement Theatre Company, Fresh Ground Pepper, and the Asian American Arts Alliance at venues like Joe's Pub, 3LD, FringeNYC, EST, Musical Theater Factor, University Settlement, and The Old Vic in London.
As former Education Director and current Teaching Artist for Ping Chong + Company, she has worked as a writer, director, and facilitator on a dozen interdisciplinary and documentary theater projects across the U.S., including Oregon Shakespeare Festival, BAM, and The Smithsonian.

She recently directed her company People Of Interest's production of Campo Maldito at The Exit Theatre in San Francisco where it was nominated as Best Guest production by Theatre Bay Area Awards. Jesca is a 2016 Drama League Fall Fellow where she assisted David Leveaux at on PLENTY at The Public Theater and Marc Bruni on Other People's Money at Long Wharf Theater, and will be directing BONDAGE by David Henry Hwang at the Barrow Group Theater. As one of the first recipients of The Julie Taymor World Theater Fellowship, she will travel to Thailand, Japan, and The Philippines throughout 2017 as she researches and adapts the Philippine poem Florante at Laura. She holds a BFA from NYU Tisch, and an MFA Directing from UC San Diego.
Christine Toy Johnson (Panel Moderator) is an award-winning actor, writer, director and advocate for inclusion. Performing highlights - Broadway: The Music Man, Grease!, Chu Chem; Off Broadway: Merrily We Roll Along, Balancing Act, Pacific Overtures, Crane Story, Philip Goes Forth, NYSF, Falsettoland; national tours: Cats, Flower Drum Song, Bombay Dreams; nearly 100 film/television appearances including recurring as "Dr. Celia Lee" on Law and Order: SVU and as "Linh Gaad" on The Americans, Mr. Robot, Madam Secretary, Unbreakable Kimmy Schmidt, The Blacklist, Smash, 30 Rock, Ugly Betty, The Big C, Royal Pains, 2 years on One Life to Live etc.
An anthology of her written work was inducted into the Library of Congress Asian Pacific American Performing Arts Collection in 2010. She is an alumna of the BMI Lehman Engel Musical Theatre Writing Workshop and founder of The Asian American Composers & Lyricists Project.
She was the Executive Producer and Co-Director with her husband, filmmaker Bruce Johnson, of TRANSCENDING – THE WAT MISAKA STORY, the award-winning documentary feature film about Japanese American basketball star Wat Misaka, the first person of color to be drafted into what is now the NBA by the 1947 New York Knicks.
Christine was honored by the JACL in 2010 for "exemplary leadership and dedication", received the "Wai Look Award for Service in the Arts" from the Asian American Arts Alliance in 2012, and the Rosetta LeNoire Award for "outstanding artistic contributions to the universality of the human spirit in American theatre" from Actors' Equity Association, in 2013. She is a part of the elected leaderships of both Actors' Equity Association (where she also serves as National Chair of the union's Equal Employment Opportunity Committee) and The Dramatists Guild of America, and is a founding steering committee member of AAPAC (Asian American Performers Action Coalition). For more, please visit: www.christinetoyjohnson.com. Twitter: @CToyJ.
Liz Young (Facilitator) is a specialist in cultural competencies training focusing on Asian /Asian American issues in the workplace. Active in the New York City Asian Community for over 40 years, she is one of the founders of the Charles B. Wang Community Health Center (formerly the Chinatown Health Clinic), she also taught the pilot Asian American Experience course at Hunter College and at the University of Southern California.
For the NCAA from 2001 - 2010, Liz co-facilitated the weeklong Leadership Intensive for the Leadership Institute for Ethnic Minorities and Division III's groundbreaking Ethnic Minority and Women's Internship Program orientation for interns, their supervisors and mentors. Currently as a staff developer with Morningside Center for Teaching Social Responsibility, she trains educators in Restorative Circles/Practices and provides on-site coaching to teachers committed to building community in their classrooms and teaching Social and Emotional Intelligence skills to their students.