Description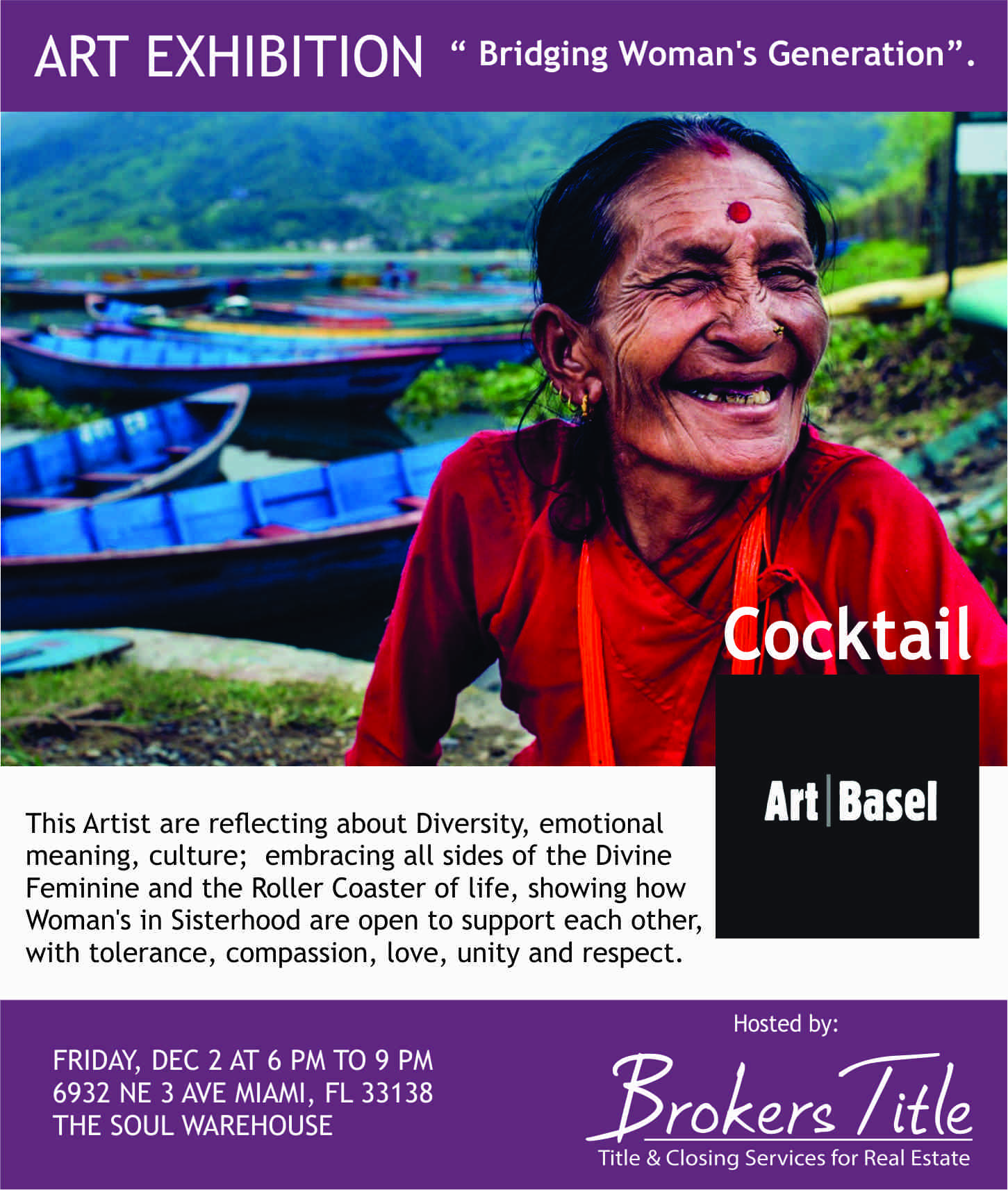 With Amparo Dellamico; a traveler photographer that uses the Outside world as a Studio, and Maria Alejandra Cardona, several times awarded for her work including Scholastics Gold Key, Honored Mention in Photograph, and first place in Illinois College Association.
This Artist are reflecting about Diversity, emotional meaning, culture; embracing all sides of the Divine Feminine and the Roller Coaster of life, showing how Woman's in Sisterhood are open to support each other , with tolerance, compassion, love, unity and respect.
This is also an invitation to everyone to connect with themselves and trough this exhibition see the Goddess that lives inside. We are born with unique, shining abilities to make the World a better place.
" Cultivating constructive female energy is essential to maintaining a healthy and happy existence"