Art Exhibition: Celebrating Art In Our Community
Description
Join us for an afternoon of fellowship, art, and community. his event is FREE and OPEN TO THE PUBLIC.

This free exhibit is on April 27th at CTV in Largo, MD. Contact: artsandletters[at]pgcacdst[dot]org.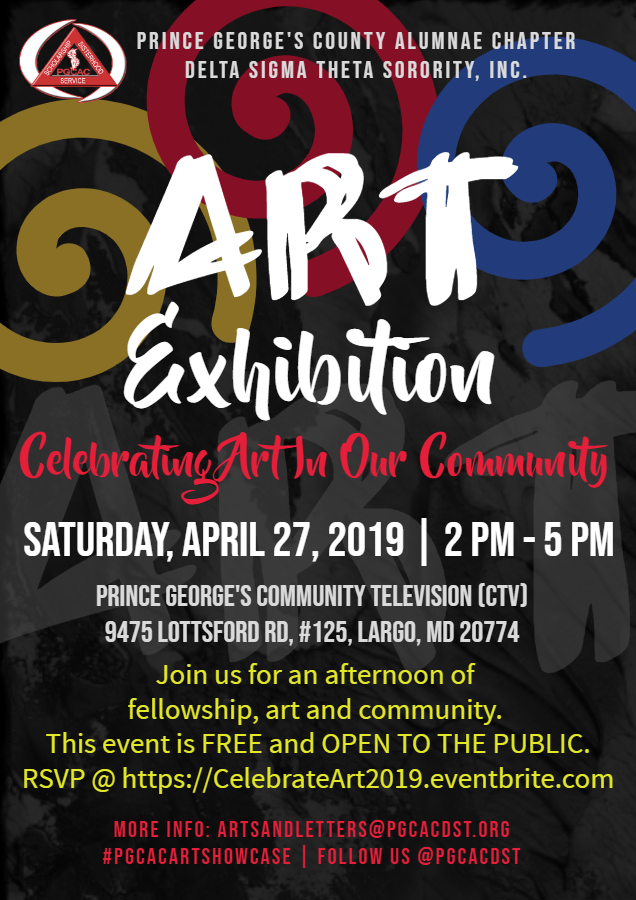 *By registering for this event, you agree that photos taken during the event can be used for future promotion and marketing.