About this Event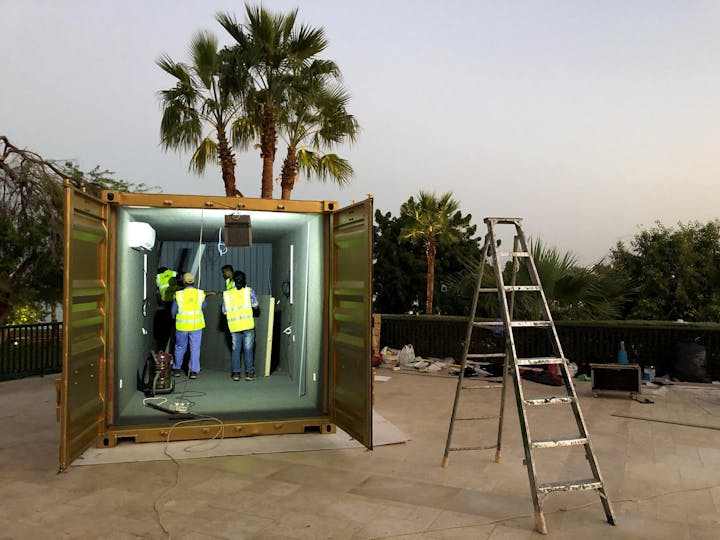 Join us for an evening of Art Exchange (AE) in the Shared_Studios Portals of Herat, Afghanistan and Oakland, California!
Shared_Studios Portals are golden shipping containers outfitted with technology that enable users to create face-to-face connections between sites across the globe.
The nature of connections vary depending on curatorial programming and in the past, have taken the shape of things like simulcasted dinners or miniature concerts!
The Herat_Portal is supported by Code to Inspire (CTI) and hosted by the Doorbin Cultural Hub and the Oakland_Portal is supported by AmeriCorps and hosted by the Oakland International High School.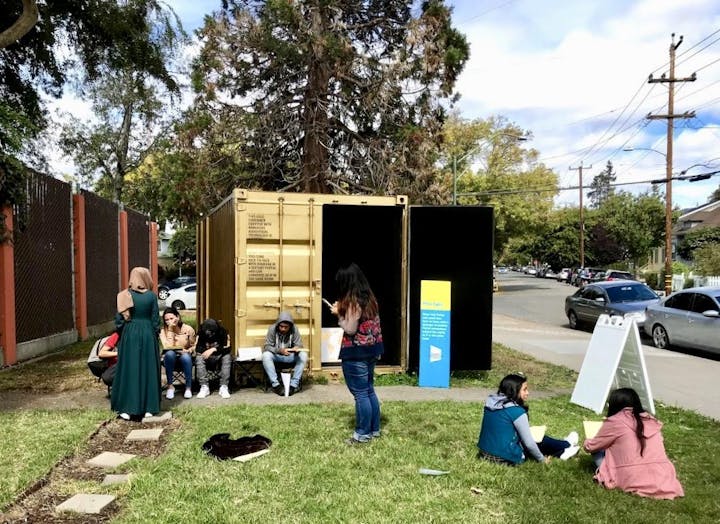 Art Exchange plays with the idea of global trade where currency exchange and the import and export of commodity goods are often thought of as the only types of international transactions. But throughout the history of trade, from the ancient Silk Road to today's World Trade Organization, ideas have always traveled alongside goods to help shape our understanding of each other.
As a type of cultural capital, art is an expansive container of stories, experiences, and knowledge. They are artifacts of tradition in the classics and visions of shared futures in the contemporary. Cultural capital refers to non-material assets and was an idea first introduced by the late French theorist, Pierre Bourdieu (1930–2002), to propose that the access to cultural capital directly affects one's mobility in stratified societies.
AE emphasizes art not as a commodity good but rather as an invaluable asset of cultural capital. Global art exchanges usually occur in the forms of art fairs, biennials, or traveling exhibitions but for those without the luxury or ability of travel, the exchanges are met with socioeconomic or geopolitical borders.
With efforts to make the world more transnational and interconnected, this activation of Shared_Studios Portals is about celebrating localities through the interpretation of art between two sites 7,500 miles apart.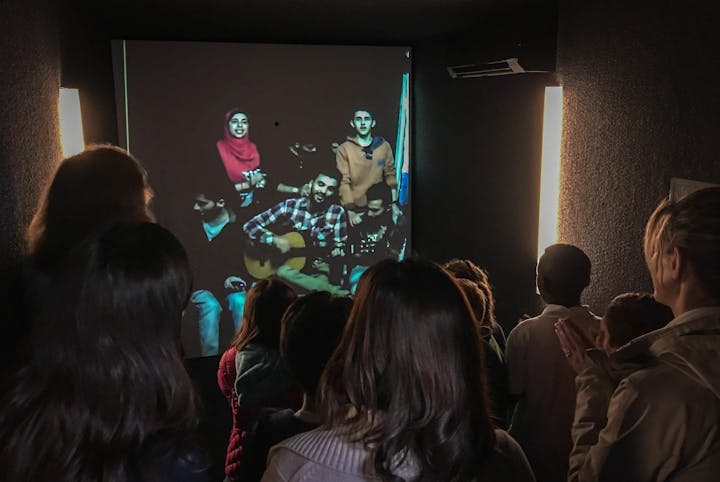 Oakland and Bay Area based artists or community members are invited to bring artwork into the Oakland_Portal to share with people who are invited to do the same in the Herat_Portal. Artworks may be completed projects, works in progress, individual endeavors, collaborative initiatives, or part of a collection.
Exchanges will be available on a first come, first serve basis and are limited based on time slots and the physical dimensions of the portal. For reference, time slots will be gauged by the level of engagement and each portal can fit a maximum of about 8-10 people at one time.
Anyone is invited to participate or spectate. If you have concerns or questions about how your artwork can fit, please email: ellen.chamberlin@ousd.org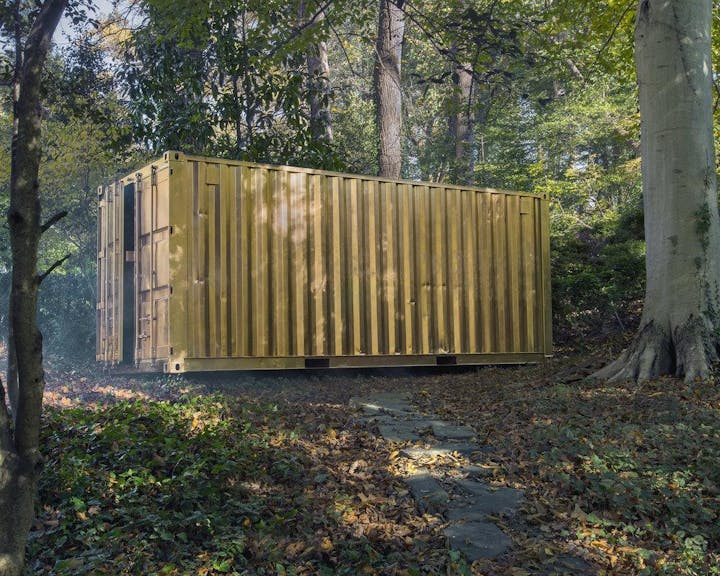 Art Exchange is initiated by the One Hundred for One Hundred co-organizers and co-curators: Sophie Appel, Robert L. Borsdorf IV, Andrew Sungtaek Ingersoll, Jear Keokham, Omar Mohammad, and Cole Solinger in collaboration with Ellen Chamberlin, Curator of the Oakland_Portal, Saied Habibi, Curator of the Herat_Portal, Rashed Naqibullah, and Danyal Zaheer.
This is an Oakland Public Library affiliated event organized in part as a continued recognition of the Temescal Branch Library's 100th year anniversary. 2019 is the branch's first year during their second century of public service and they have partnered with One Hundred for One Hundred, a team of collaborators in charge of co-organizing and co-curating a string of public exhibitions and community events in the Temescal neighborhood to help celebrate the centennial.
Photographs courtesy of Shared_Studios.