Description
Art Direction and Concept Art; developing your artistic voice
Join us on Tuesday March 20 as we welcome 3 talented artists to come share their creative workflow with DMALA.
Whether you work on software or in physical media, whether you are a 2D, 3D, animator, still image artist, or combination of all of the above, be sure to come & be inspired.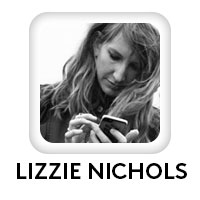 Lizzie Nichols is a visual development artist at Sony Pictures Animation. She has worked for DreamWorks Television Animation, RGH Entertainment, Rough Draft Studios, and Walt Disney Imagineering. Her freelance clients have included Disney Television and Cartoon Network. Her credits include Smurfs: The Lost Village, The Emoji Movie, Hotel Transylvania 2, Home (TV Series), Futurama, and Generator Rex. Currently she is working on Hotel Transylvania 3, due out in 2018. She is an environment and prop designer and painter.
She is originally from Connecticut and received a Bachelor of Arts in Studio Art from Wellesley College in Massachusetts in 2003. She graduated from Art Center College of Design in 2010 with a bachelor's degree in Entertainment Design.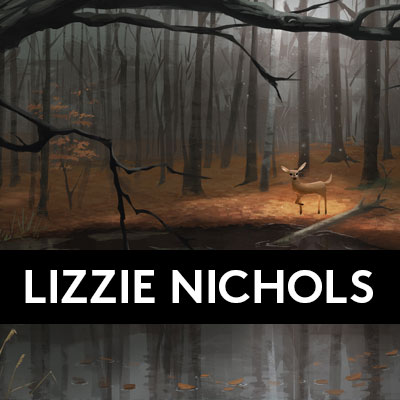 Lizzie will discuss her method for design, outlining her workflow using Adobe Photoshop, and describe her process through steps of her path to visual development of an idea.
---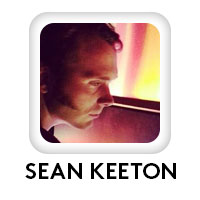 Sean Keeton is an artist and art director living in LA. He art directs video games and creates art and comics. He's worked for Sega, Three Rings, and Hidden Variable Studios. His animated shorts have appeared on Nickelodeon and at festivals worldwide. He animates for the live stand-up comedy show Picture This, with comedians including the Sklar Brothers, Margaret Cho, and Jimmy Pardo.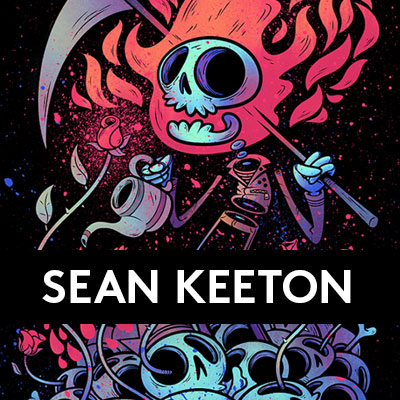 Sean will walk through his creative process and give tips on how to find your creative voice and build it into a unique and exciting career. The talk is appropriate to people just starting out as well as industry veterans and will focus on instilling yourself and your work with the energy that will attract art directors and audiences while keeping yourself from burning out. It will include tips on generating and developing ideas, building your own style, staying excited about your work, and breaking into creative industries.
---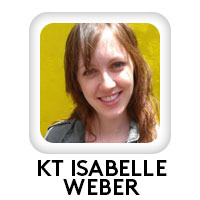 Kt Isabelle Weber is Senior Motion Designer at PXL Agency, also producing their concept art. Over her decade in the business, she has done animation, design and illustration work for broadcast clients such as Netflix and OWN, advertising projects for Disney XD, Deluxe and Beachbody, and acted as Art Director for a feature documentary produced by Morgan Freeman and Meghan O'Hara. She recently participated in an Artist Residency for Adobe.
Katie Isabelle will discuss her experience working with Adobe and creating new things during her time in the Artist Residency for Adobe.

Whether you're a veteran artist, new to the industry, or have hopes of finding out what to focus on, you'll definitely want to join us - TUESDAY 7PM, MARCH 20