Description
CELEBRATING TEN YEARS OF AKONADI FOUNDATION'S RACIAL JUSTICE POSTER PROJECT
2018 marks ten years of lifting up arts and culture to advance racial justice through our annual Racial Justice Poster Project. Each year, Akonadi Foundation commissions an artist to create a poster that reflects a vision of a racially just world.
Please join our 2018 commissioned artist, Joshua Mays, and past poster artist contributors, for an evening of art, networking, and celebration, to pay tribute to the artistic and cultural ambassadors engaged in the ongoing struggle for racial justice locally and nationally.
5:30: Registration, Art Sale & Hors d'oeuvres
6:30: Panel Discussion
7:30: Reception & Networking
Panelists
Joshua Mays: 2018 Racial Justice Poster Artist, 'Transmission: Received' Oakland based painter, muralist and illustrator.
Melanie Cervantes: Bay Area visual artist, Co-founder of Dignidad Rebelde, Co-founder of Akonadi Foundation's Racial Justice Poster Project & former Program Officer for the Foundation.
Janine Macbeth: Racial justice, art, and children's book alchemist. Vice President of Greenlining Institute.
Robert Trujillo: Lifelong artist, he is the author and illustrator of "Furqan's First Flat Top" along with several other picture books.
Panel Moderator
Davey D: Multi-media journalist, professor, hip-hop historian, and radio show host with KPFA's Hard Knock Radio.
Event Host
Vanessa Camarena-Arredondo: Akonadi Foundation Beloved Community Fund Program Officer
Questions? contact Renee[at]akonadi.org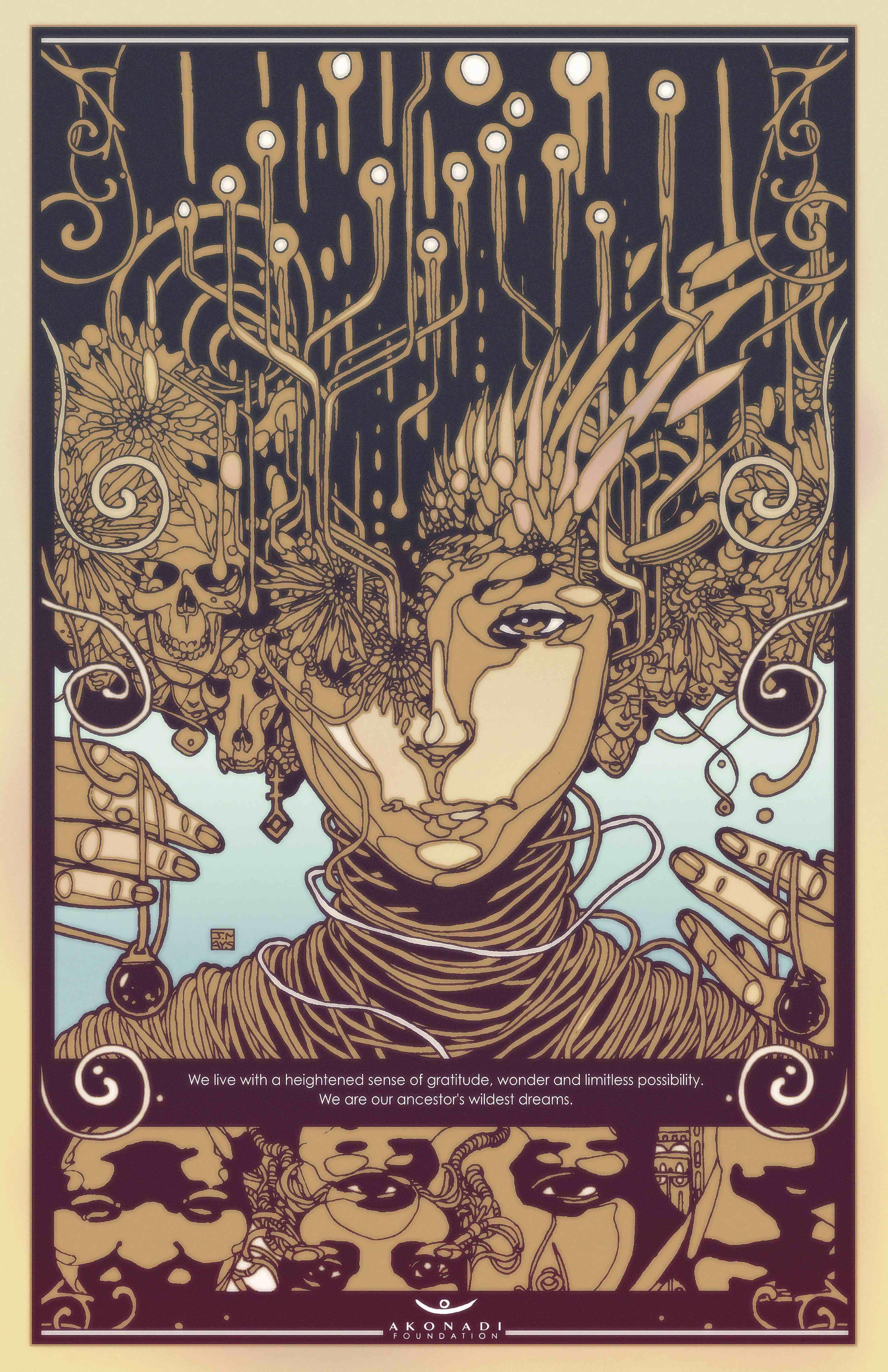 Transmission : Received by Joshua Mays
FAQs
How can I contact the organizer with any questions?
Your answer goes here