Description
ART CRUNCH
The solo art exhibition by Cassettelord.
Launch Party at Café Trafe.
Friday 14th April 2017 7pm. Free entry.
Pop-up art exhibition with delicious nibbles made by Café Trafe.
We are delighted to invite you to a private view of work by Cassettelord on 14th April 2017 at 38 Trafalgar Street, Brighton.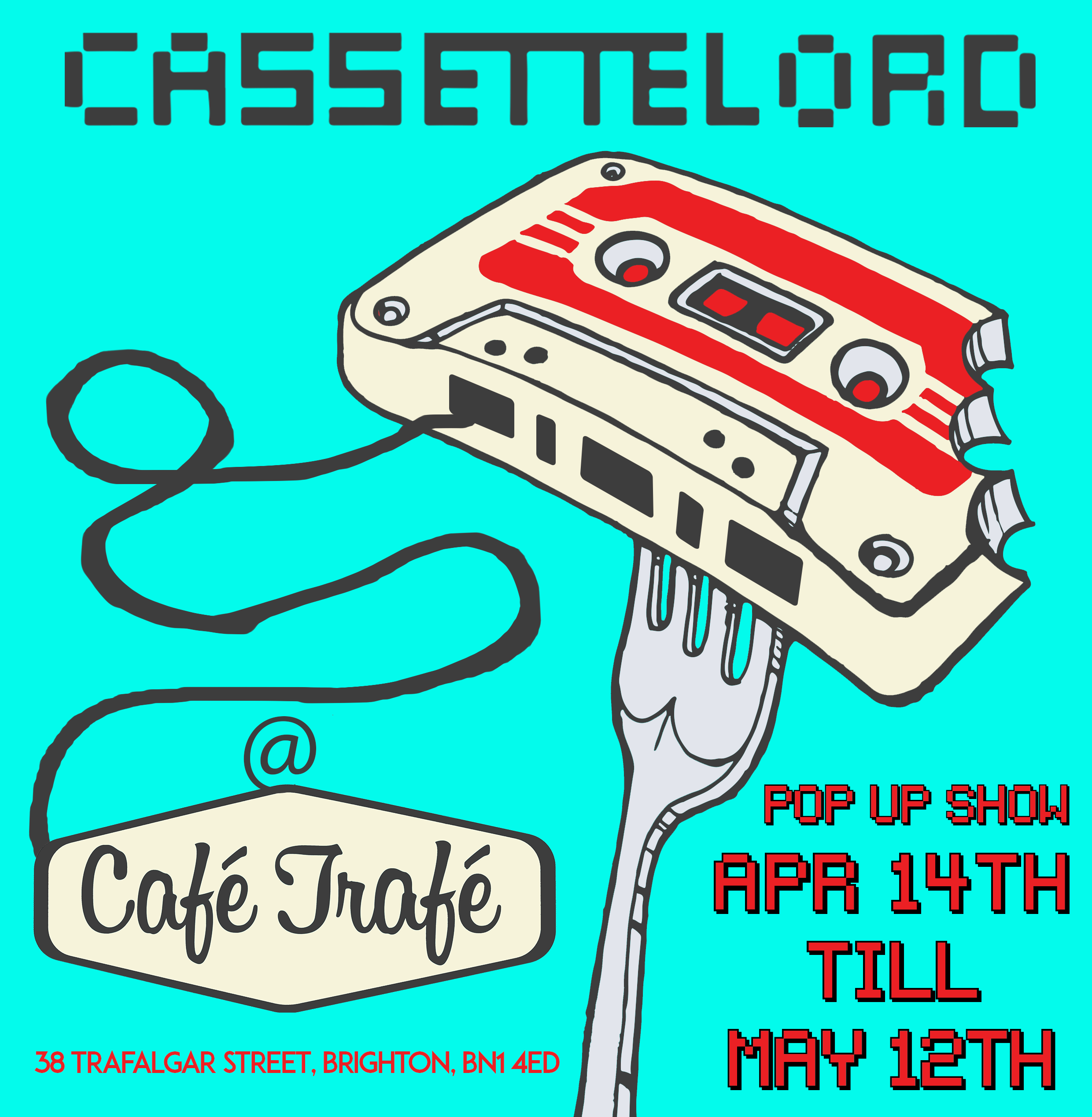 Graffiti, at its roots, is all about reputation, 'whipping up' and ensuring everybody knows your name yet nobody knows your appearance. Usually, this is done in the form of tags and throw-ups however a name simply wasn't enough for one mysterious character. Since 2001 Cassettelord has been building reputation for determinedly spray painting (yes you guessed it!) the same image of a cassette in various locations and formats around Brighton.
Art Crunch, Cassettelord's new solo show opening at Café Trafe on the 14th of April, features a selection of his retro imaginings of cuddly wild creatures, including his personal favourite pieces in the exhibition, a series of hand-cut 'cassette tapes' in eye-popping fluorescent paint finish.
Indulge yourself in our retro themed playlist with a chance to meet new people in this art show night out!