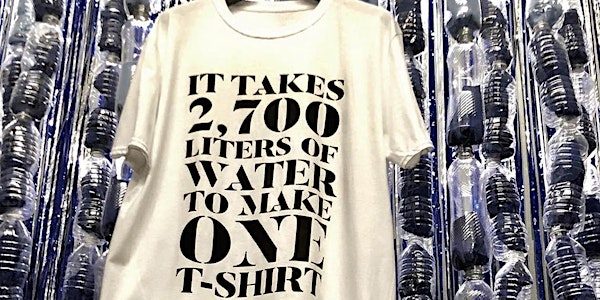 Art, Community & Sustainability
Art & Activism: Nourishing Conscious Communities
About this event
Art is and has always been one of the most powerful tools used to create change. Co-Chair and Executive Director of Foundation of Freedom, Earl Thomason Jr. leads an interactive workshop exploring how and why artistic mediums should be utilized to organize, educate, and empower communities in order to find and implement effective ways of addressing climate change and sustainability.
Image Credit: WeChangeFashion.org, project created while Earl Thomason Jr. worked at the Soze Agency.
Click here to view the full symposium schedule! Register for one event and use the same link to join us throughout the day! Learn more about the symposium speakers in this special interview featured on the "Bagels and Broadway with Valerie Smaldone" radio show and podcast.
Join SVACE community this fall for one of our many courses designed to enliven and engage your activist spirit as we work together to combat injustice.
Art & Activism: Takin' it to the Streets
Take a look back at Art & Activism 2019, celebrating the power of collectives, performance as political activism, and the poetics of public space. Together, we celebrate the radical practices of creatives across the globe working to combat injustice.