NOW Gallery transforms one of Design District 16 buildings into popup exhibitions space to celebrate the launch of the district.
About this event
NOW Gallery and Design District present: ART BLOCK.
Part of Design District Creates
NOW Gallery and Design District collaborate to present a series of pop up exhibitions spaces featuring the practices of three diverse visual artists. The takeover celebrates the launch of Greenwich Peninsula's exciting cultural quarter, Design District, a new permanent home for the creative industries.
NOW Gallery transforms four floors of Design Distict's building D4 into popup exhibition space for shows by three ground breaking contemporary visual artists.
Exhibition runs 15 Sept - 17 Oct 2021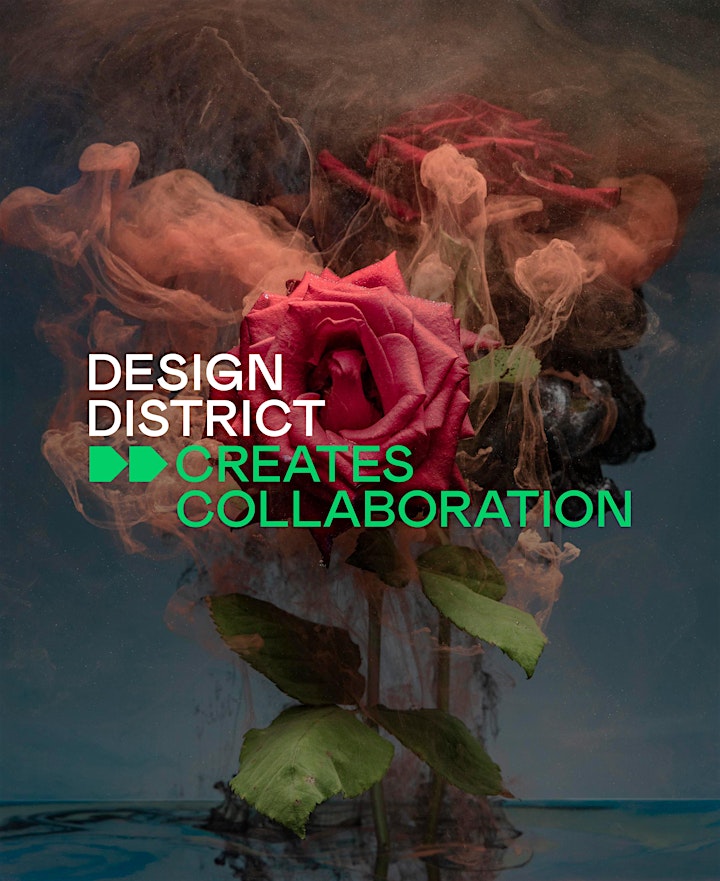 IMAGES OF BROKEN LIGHT: A Retrospective and New Works
CHARLES EMERSON
​​Charles Emerson's work, has a hallucinatory mystery about his subjects, they may be flowers, or mountains or protesters - they all have been layered and sublimated to produce an image which is almost a breath of a thing. Poised in the frame, a hint or cloud of an object, rephrasing it, so you have to think about it in a different way.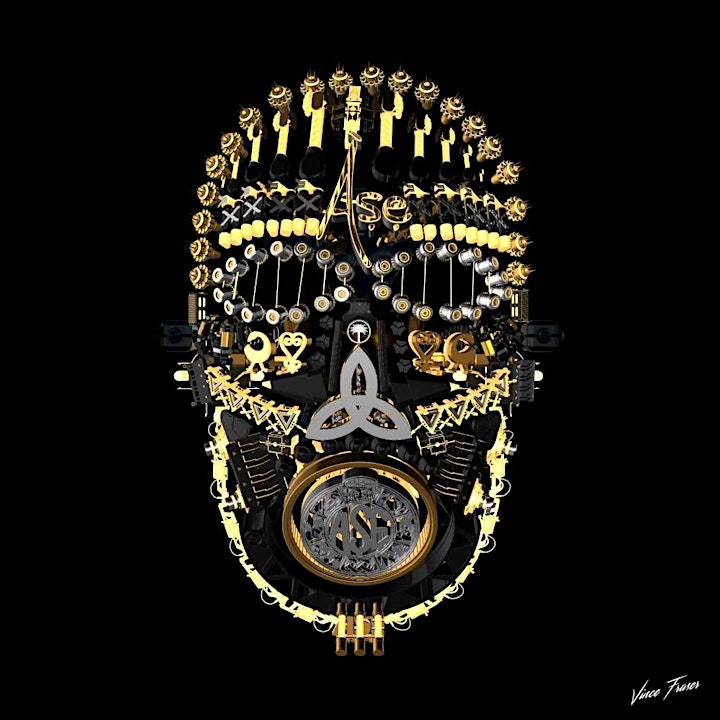 HUMAN STORIES: THE AFRO SURREALIST
VINCE FRASER
As part of 'Art Block', NOW Gallery presents the 5th iteration of the annual Human Stories series, celebrating the work of British designer and 'Artivist' Vince Fraser. Human Stories: The Afro Surrealist will present three large scaled digital artworks exploring the intersection between African diasporic futurism, techno cultures and spatial constructs.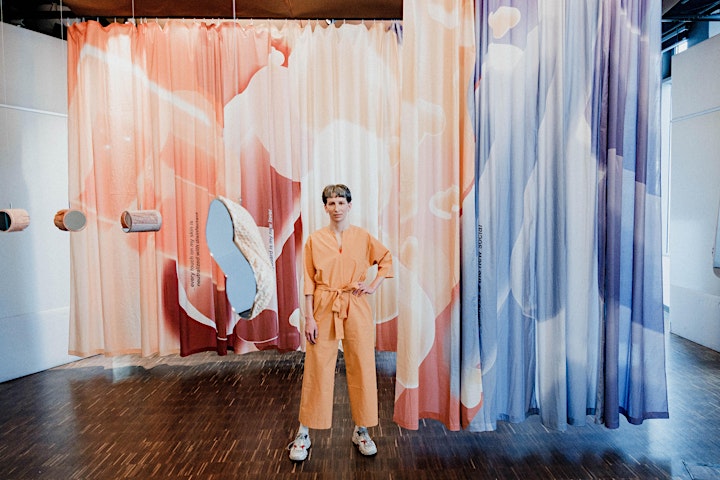 MEMORIES OF GIGABYTES
LISA WOLF for Kvadrat and Design District
Memories of Gigabytes is a site-specific work that transfers memories of digital spaces and personal experiences related to distinct places into physical space. Lisa Wolf focuses on exploring textures, materials, weight, temperature and softness - things we need to experience in a physical environment.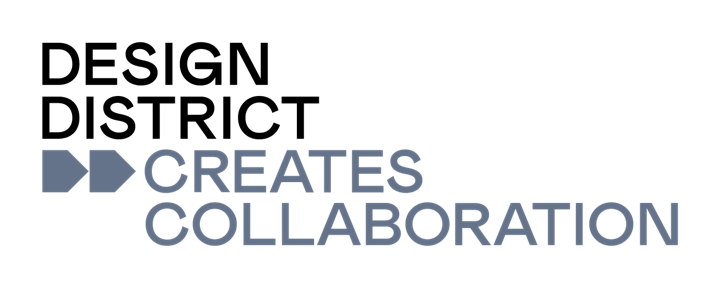 About Design District Creates
The latest addition to London's autumn cultural calendar, Design District Creates is a multidisciplinary celebration of the creative sector, taking place in its new dedicated creative hub on Greenwich Peninsula. From 15 September to 17 October, everyone is invited to explore Design District, with scheduled architecture tours led by Open City, pop-up events, food and drink, and art and design exhibitions including Art Block, in collaboration with NOW Gallery. Following the official opening event on 15 September, Design District will host an eye-opening programme of conversations about design, fashion, craft and innovation, featuring leading voices from across the creative industries in the brand new members club Bureau.
Visit designdistrict.co.uk/events to find out more.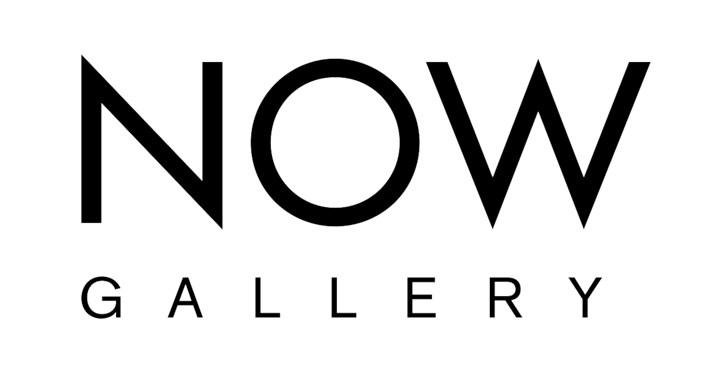 About NOW Gallery
NOW Gallery is a public exhibition space for contemporary art, fashion, photography and design, with an ever-revolving programme of free to attend work from established and emerging artists, designers and other creative practitioners. Providing a place for investigation, NOW Gallery is a space for creatives to develop ideas and unprecedented artwork. It plays an important role of connecting to the locality via introducing interactive pieces of work that invite the public in to engage, contemplate and return, forming a relationship with the surrounding area and helping to shape the Greenwich Peninsula community.

ABOUT DESIGN DISTRICT
At the heart of Greenwich Peninsula, Design District is London's first permanent, purpose-built hub for the creative industries. Conceived and developed by Knight Dragon, and designed by eight leading architects, Design District's collection of 16 unique buildings supports an ecosystem of 1,800 creatives, encompassing individual makers and artists, ambitious start-ups, ground-breaking enterprises and industry leaders. The closest Tube station is North Greenwich (30 metres). The Jubilee line (24-hour on Friday and Saturday), gets you to London Bridge in eight minutes and Waterloo in 11.
Please ensure that you have downloaded the NHS Covid-19 App before your visit.
Staying Safe During Your Visit:
In light of the ongoing COVID-19 pandemic, we've introduced additional safety measures to keep both visitors and staff safe. We operate a Covid Secure and ask that you familiarise yourself with the below guidelines before you arrive:
● If you are travelling via public transport, ensure that you wear a face mask on the journey, keep your distance from others and where possible avoid peak transport times.
● We've introduced screens, installed hand sanitisers, increased cleaning regimes and decreased touchpoints. Please ensure your hands are cleaned upon arrival, we will ask you to sanitise upon entry and exit.
● Face coverings are still mandatory within gallery spaces. Our gallery staff will be wearing a face covering and we ask that all visitors wear one too (unless exempt) when inside the space to help keep everyone safe.
● Before making your journey to the galley please make sure that you have not been requested to self-isolate and that you do not have any of the following; a high temperature; a new continuous cough; a loss, or change to, your sense of smell or taste. If you do have any of those symptoms do not travel and contact NHS Direct.
● In the event that you start to feel ill on site please keep your face covering on, maintain social distancing and notify a member of gallery staff who will take you outside and advise how to proceed.
We will brief all visitors on our COVID-19 protocols upon arrival and are really looking forward to welcoming you back to NOW Gallery.
Organizer of Art Block presented by NOW Gallery
Opening later in the year, Design District is London's new permanent home for the creative industries. With purpose-designed workspaces, workshops, accessible rents and flexible leases. It comprises of 16 buildings, designed by eight architects, set in the heart of Greenwich Peninsula.