About this Event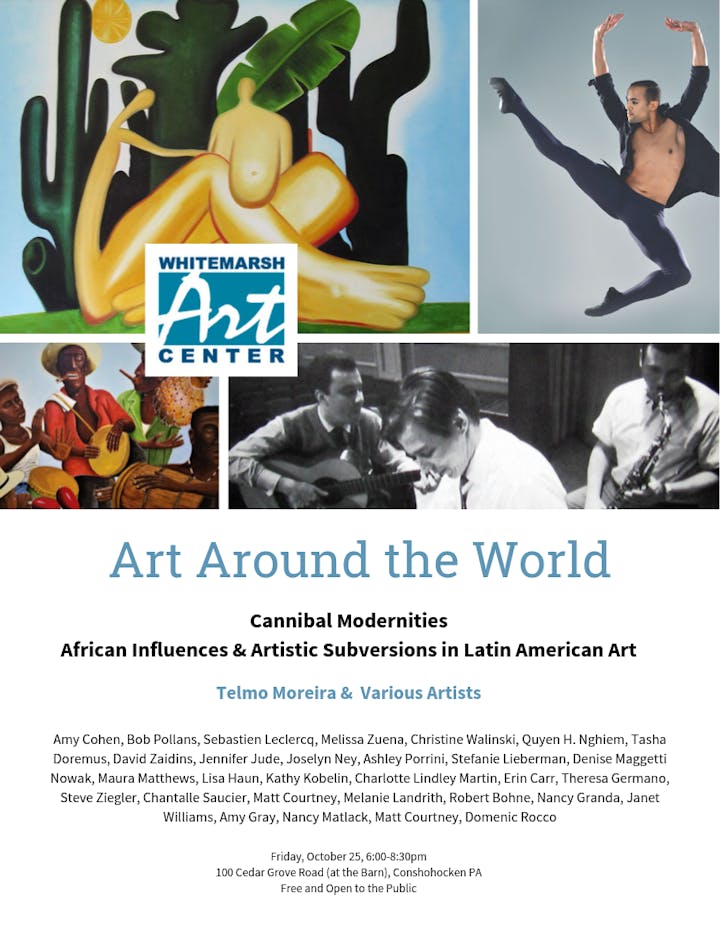 The Beatles or The Rolling Stones? Wagner or Bach? Picasso or Duchamp? Shakespeare or Moliere?
When thinking about artists and artistic references one is often confronted with choices that come mainly from Europe and European traditions.
Join us for a few performances and presentations of Latin American traditions that challenge such notion!
In the beginning of the 20th century, as Picasso and others were exploring African references, Latin American artists began questioning and of having to depart from European references and instead gave primacy to their own native-indigenous creative practices.
Notably the Brazilian poet Oswald de Andrade wrote the "Cannibalist Manifesto." The "Manifesto" has often been interpreted as an essay in which the main argument proposes that Brazil's history of "cannibalizing" other cultures is its greatest strength. Cannibalism becomes a way for Brazil and other "peripheral" nations and cultures to assert themselves against what could be perceived and felt as European post-colonial cultural domination. The Manifesto's iconic line, written in English in the original, is "Tupi or not Tupi: that is the question." The line is simultaneously a celebration of the Brazilian indigenous people, the Tupi, who practices certain forms of ritual cannibalism, and a metaphorical instance of cannibalism, as it textually eats a famous reference coming from no one else but the most famous writer of the English language: Shakespeare.
http://www.whitemarsharts.org/news---events.html