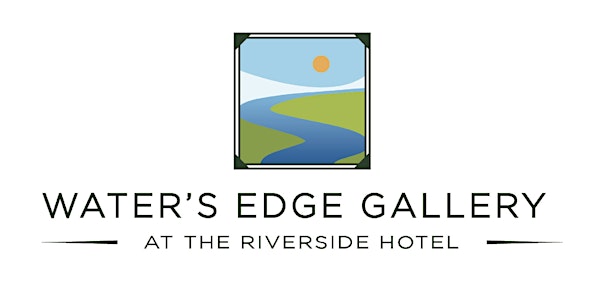 Art & Appetizers at the Water's Edge Gallery
Location
BAR365
2900 W Chinden Blvd
Boise, ID
Enjoy drinks & apps and welcome the Water's Edge Gallery Emerging Artist of the Month, Nikki Russo, and artists from the BOSCO exhibition.
About this event
The Water's Edge Gallery is located inside the Riverside Hotel above the main Lobby and features a new artist every month. There will be an artist meet and greet with Nikki Russo, complementary appetizers, and live music in the Fireplace Foyer from 5:30-7:30PM.
The Riverside Hotel will also be welcoming Boise Open Studios Collective Organization for their annual exhibition. The work of over 30 different artists will be on display throughout the hotel. Artists from BOSCO will be in the lobby from 5:30-7:30PM for a meet and greet with additional works on display and for sale. Enjoy live music by Rob Harding & Steve Prager from 5-8PM in Bar 365. There will be complementary appetizers, and drinks will be available for purchase at the bar.
Meet the Artists:
Nikki Russo: Nikki is currently exhibiting her oil paintings in many diverse venues and galleries throughout the city of Boise. She was recently awarded a grant from the Alexa Rose Foundation and was also chosen in 2020 as the Artist in Residence at Surel's Place in the Live-Work-Create district of Garden City. Her work has also been featured several times on the Boise Weekly cover, she was showcased at the Annual Juried Show at Art Source Gallery in Downtown Boise, and was most recently a participating artist at ART and Roses at Julia Davis Park. View artwork HERE
BOSCO- Boise Open Studios Collective Organization is a non-profit volunteer organization dedicated to the visual arts. It has been established to promote and foster greater understanding of the creative process between artists and the general public. Learn more about BOSCO HERE