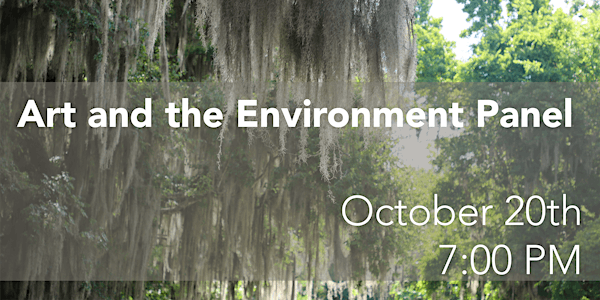 Art and the Environment Panel
On Thursday, October 20th, at 7:00 PM EST, we will host an online panel of experts working in the field.
About this event
Over the past several years, the Florida State University Museum of Fine Arts has produced several exhibitions focused on the relationship between art, environmentalism, and climate change, including Rising Water and A Shared Body. The museum strives to be a place where artists, activists, and scientists can lead conversations with the public in our state's capital of Tallahassee.
On Thursday, October 20th, at 7:00 PM EST, we will host an online panel of experts working at the intersection of art creation, curation, and environmental action. Moderated by Meredith Lynn (Assistant Professor of Art and Curator, FSU) and Katie Hargrave (Associate Professor of Art, University of Tennessee Chattanooga), the conversation will engage Lorie Mertes, Naomi Fisher, Onajide Shabaka, and Cristina Molina in a dialogue about environmental art.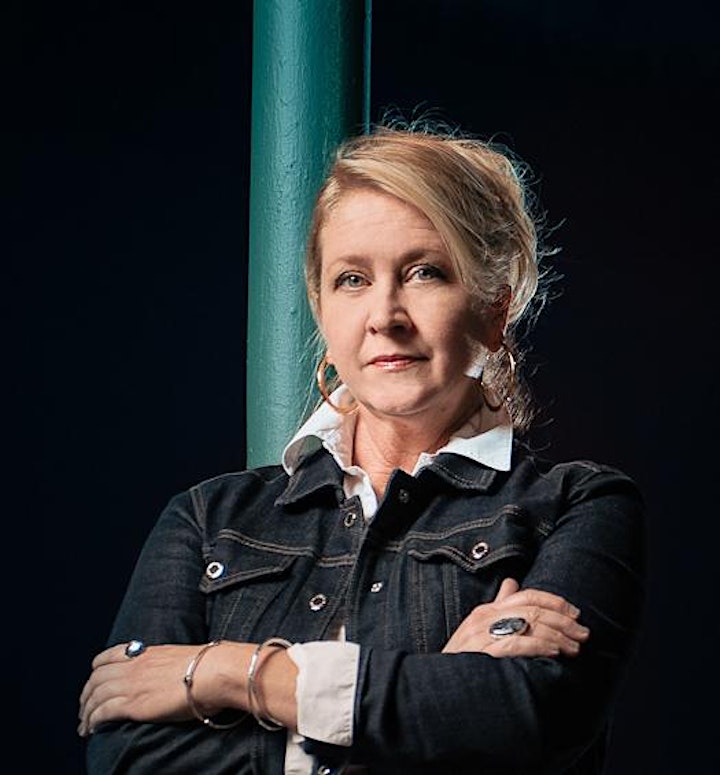 Lorie Mertes has more than twenty-five years of experience in nonprofit arts administration, education, community outreach, and public programming. She has served as coordinating curator on more than 200 exhibitions and originated more than sixty solo and group exhibitions. Most recently, she was Director of Public Programs at the National Museum of Women in the Arts (NMWA) in Washington, D.C., launching the Women, Arts, and Social Change initiative and related programs. Prior to and overlapping her time in Washington, D.C., she served remotely as Interim Director of Programs and Consulting Curator at the McColl Center for Art + Innovation in Charlotte, NC, where she curated the residency and exhibition schedule. From 2007 to 2011, she was the Director and Chief Curator of The Galleries at Moore College of Art and Design in Philadelphia, the first and only visual arts college for women in the United States. She was the Assistant Director of Special Projects and Curator at the Miami Art Museum, now Pérez Art Museum of Miami, where, in addition to serving as a curator from 1994 to 2006, she was a senior manager responsible for new programs, publications, and outreach initiatives to increase visibility and engage new audiences. A South Florida native, she got her start in the arts by managing the Jason Rubell Gallery in South Beach and Palm Beach in the early 90s.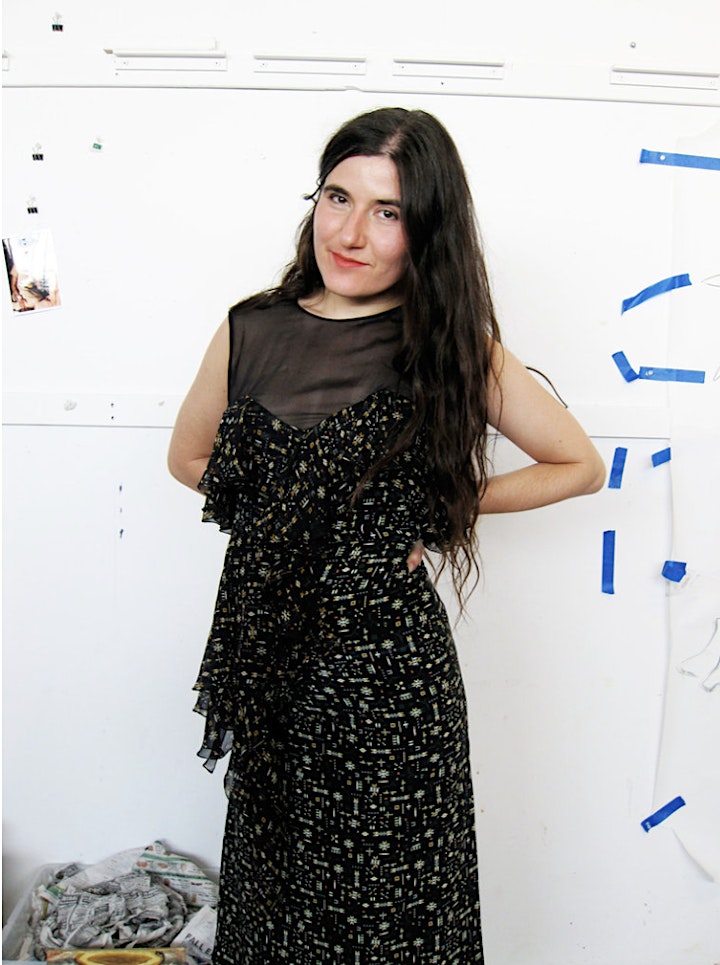 Naomi Fisher (*1976) lives and works in New York and Miami.
Born and raised in Miami, where a wild and untamed tropical environment serves as the backdrop to the population's tendency toward artifice and materialistic excess. Fisher frequently explores this culture clash in her work through the ens of feminist theory and straggles derived from surrealist art. Within her work, the science and politics of climate change and how we navigate the natural world is informed by a childhood going on plant collecting expeditions around the world with her botanist father.
Over the past 20 years, her work has spanned painting, drawing, performance, photography, video, and site-specific installation, often in collaboration with dancers. Recently she has started accepting commissions for permanent large-scale public art projects, the first of which is a frieze that is a permanent part of the architecture of the Rose McQuillan Art Center at the Fairchild Tropical Botanic Garden.
Since 2004, Fisher has directed the W.A.G.E. certified 501c3 exhibition platform BFI (Bas Fisher Invitational). She has been the chair of the Visual Arts panel awarding and mentoring top high school art students with the National Foundation for YoungArts; lectures and does studio visits in schools like Princeton's architecture program, Rogaland Kunstsenter, Norway; the University of Florida's Visual Arts Program, and the CUNY photography program; and has been working on large scale public art commissions.
Fisher's work has been exhibited internationally in such venues as the Palais de Tokyo, Paris; Halle fur Kunst, Luneburg; Kemper Museum, Kansas City; Kunsthalle Wein, Vienna; Kunsthaus Baselland, Basel; Vizcaya Museum & Gardens, Miami; and the Deste Foundation, Athens. Her work is included in the collections of the Hirshhorn Museum & Sculpture Garden, San Francisco Museum of Modern Art, the Museum of Fine Art Boston, the Rubell Museum and more.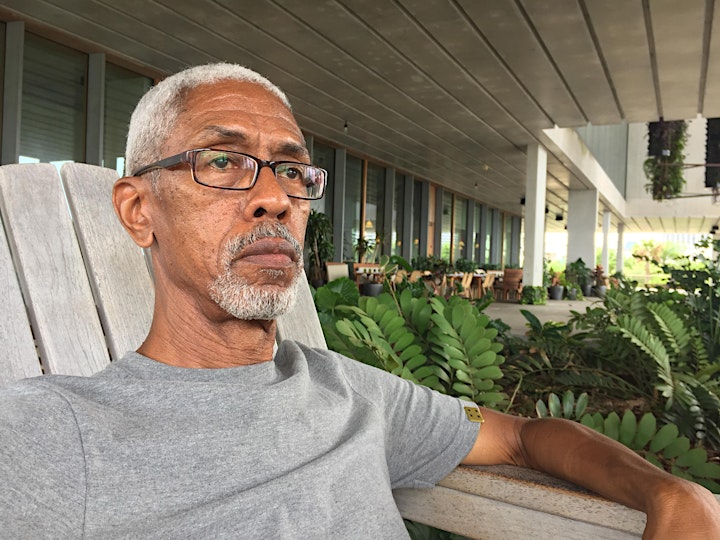 Onajide Shabaka, is an interdisciplinary cultural practitioner, and currently lives and works in Miami, Florida. Shabaka was awarded an MFA from Vermont College of the Fine Arts and he is represented by Emerson Dorsch Gallery, Miami, Florida. Shabaka's practice is connected through historical and biographical themes related to ethnobotany and geography that include African diaspora and Native American cultures.
Onajide Shabaka has been artist in residence at Suriname Botanical Research Residency, DVCAI, Paramaribo, Suriname; AIRIE Everglades Artist Residency, Everglades National Park, FL; Project Row Houses, Visiting Artist, Houston, TX; DVCAI Artist Residency, San Miguel de Allende, Mexico; selected participant in international cultural exchanges in, Suriname, Guadeloupe, Jamaica, and awarded grants & fellowships including, Creative Investment Grant, Broward County, FL; New Forms Florida, Individual Artist Grant; Individual Artist Fellowship, Florida Department of Cultural Affairs; Florida Humanities Council; Locust Projects Wavemaker Grant; ArtCenter South Florida Ellies Grant; IS Projects Bookmaking Residency; and Oolite Arts Home+Away Residency at Anderson Ranch Arts Center; and recent public art commissions at the Carrie Meek Foundation, Opa Locka, FL, and Museum of Contemporary Art, N. Miami, FL.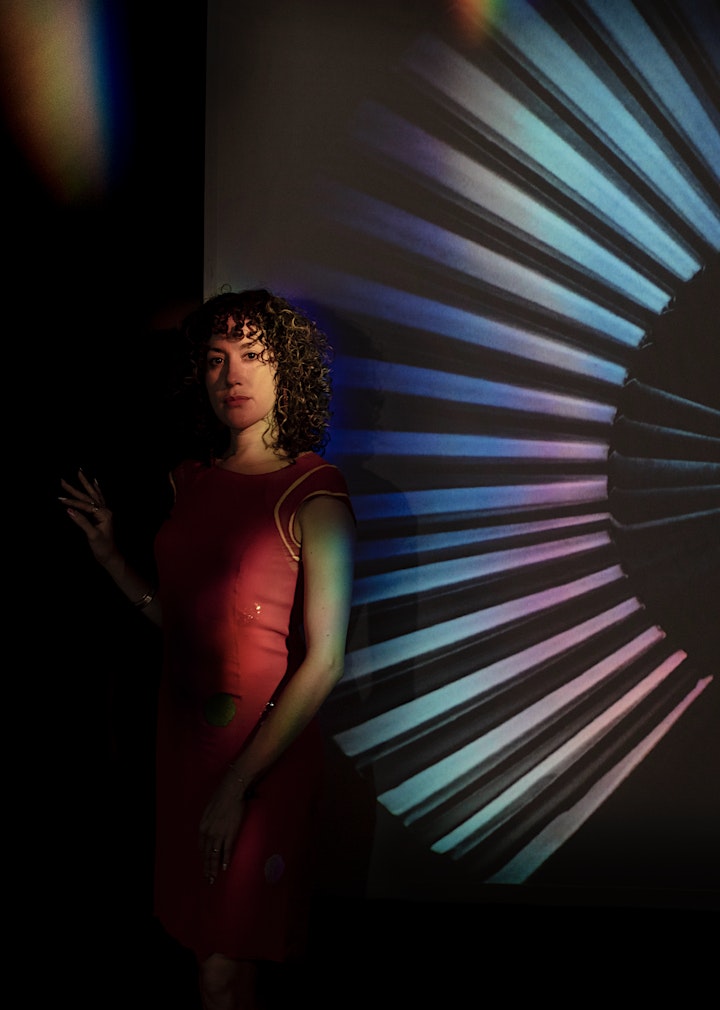 Cristina Molina is a visual artist who hails from the subtropics of Miami and currently lives and works in New Orleans—two environmentally precarious sites that have influenced her research on identity, loss, and disappearing landscapes. Spanning performance, video installation, photography, and textile design, Molina's artwork is set amongst vulnerable terrains both real and imagined. Using the language of magical realism, her works reshape and centralize little-known narratives to upend dominant histories. Molina's projects are typically collaborative and often include the participation of The Crystal Efemmes—a collective that produces immersive installations and performances with feminist agendas and mythical proposals. From 2014-20 Molina was a member of the New Orleans artist-run project, The Front where she curated artwork and co-organized The Front's annual film festival. Cristina Molina is an Associate Professor and Gallery Director at Southeastern Louisiana University where she received the 2018 President's Award for Excellence in Artistic Activity and was the recipient of the Viola Brown Endowed Professorship in Visual and Dramatic Arts from 2020-22.
Recent accolades include a fellowship at the Artist in Residence in Everglades program (2019), the Joan Mitchell Center (2021), and project support from the National Association for Latino Arts and Culture, The Foundation for Contemporary Arts, and the National Endowment for the Arts. In 2020 Molina was one of 61 artists selected for the national exhibition State of the Art at Crystal Bridges Museum of American Art. Previously, her work has been featured at the New Orleans Museum of Art, Contemporary Arts Center New Orleans, The Ogden Museum of Southern Art, The Polk Museum, New Orleans Film Festival, and Syros International Film Festival among others.