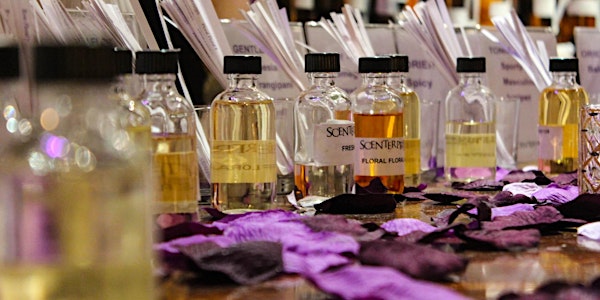 Art and Scent Workshop
When and where
Location
Sapar Contemporary 9 North Moore Street New York, NY 10013
Refund Policy
Contact the organizer to request a refund.
Description
Art & Scent Workshop: Discover art through the process of creating a fragrance

Registration Fee: $45. Participants wishing to create a custom perfume at the event will be charged an additional fee of $70 at that time. Space is very limited.

This year, our gallery is embarking on a series of innovative and experimental events around the themes and concepts critical to the DNA of Sapar Contemporary: multi-art and multi-disciplinary engagement, connection between visual art and food, sound, scent, and movement, materiality of cultural traditions, new media and the future of creativity, art and well being.

We are kicking off this 2017 programming with Art & Scent, a multi-sensory and immersive experience in collaboration with fragrance expert and founder of the Scentarium, Sue Phillips. This hands-on workshop will introduce the professional perfumer's palette and discuss how fragrances are created from fundamental ingredients, both natural and synthetic. The event will pair unique fragrance ingredients with Faig Ahmed's visually rich contemporary rugs currently on exhibit at the gallery. With Ms. Phillips you will explore of the intricate connection between visual and olfactory stimuli. Ms. Phillips will also offer a primer on the essential olfactory vocabulary used by perfumers, scent critics and scent aficionados that will demystify perfume labels and fragrance reviews for you. A special highlight of this session is an opportunity to customize your very own signature scent based on your chosen fragrance family.

Sue Phillips is a renowned fragrance industry expert who has developed fragrances for Avon, Tiffany & Co., Burberry, Trish McEvoy, Origins and many others. Sue is the founder of Scenterprises Inc. and The Scentarium. Currently, she is designing customized perfumes for clients around the world.