Art All Night 2018 Chocolate City Edition: Powered By Vibranium featuring B...
Description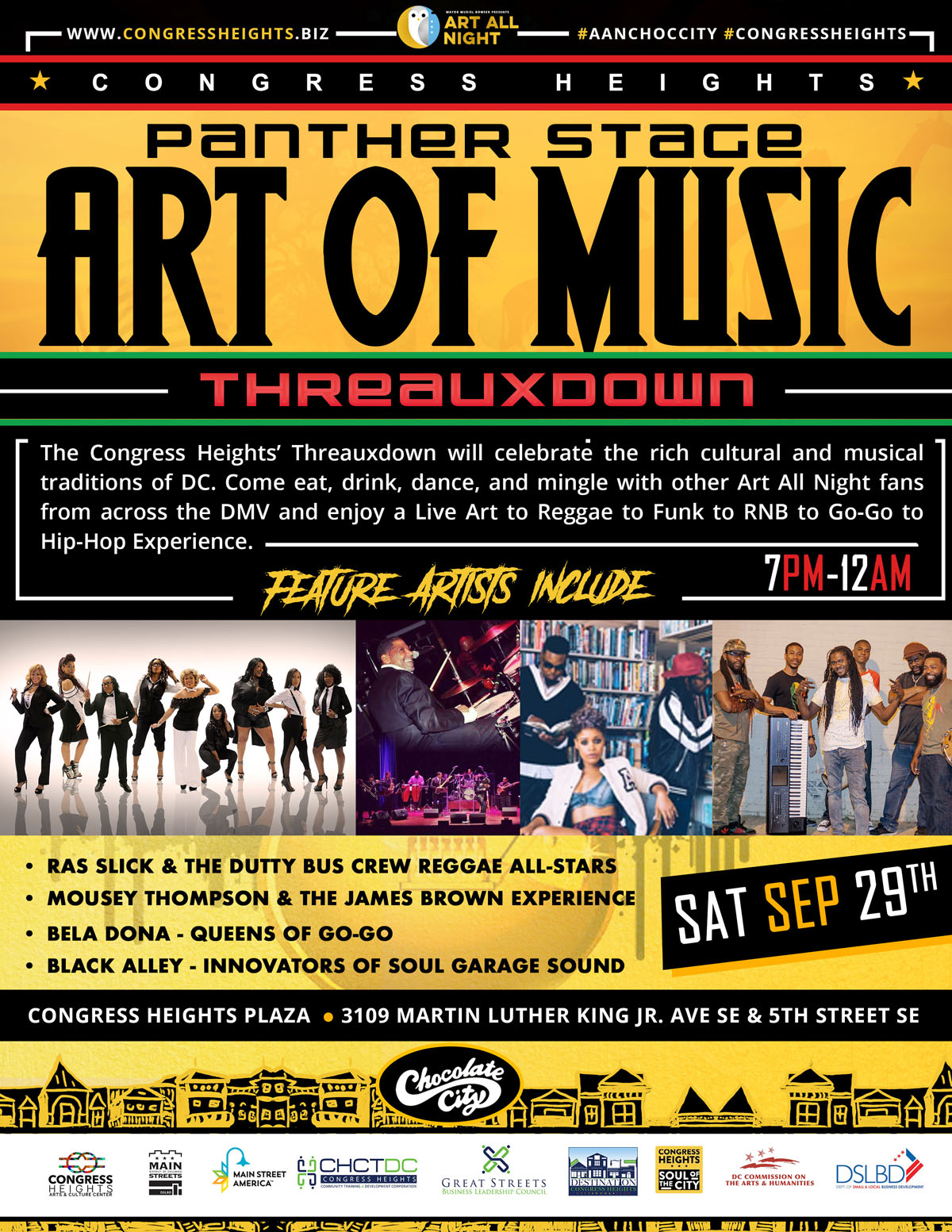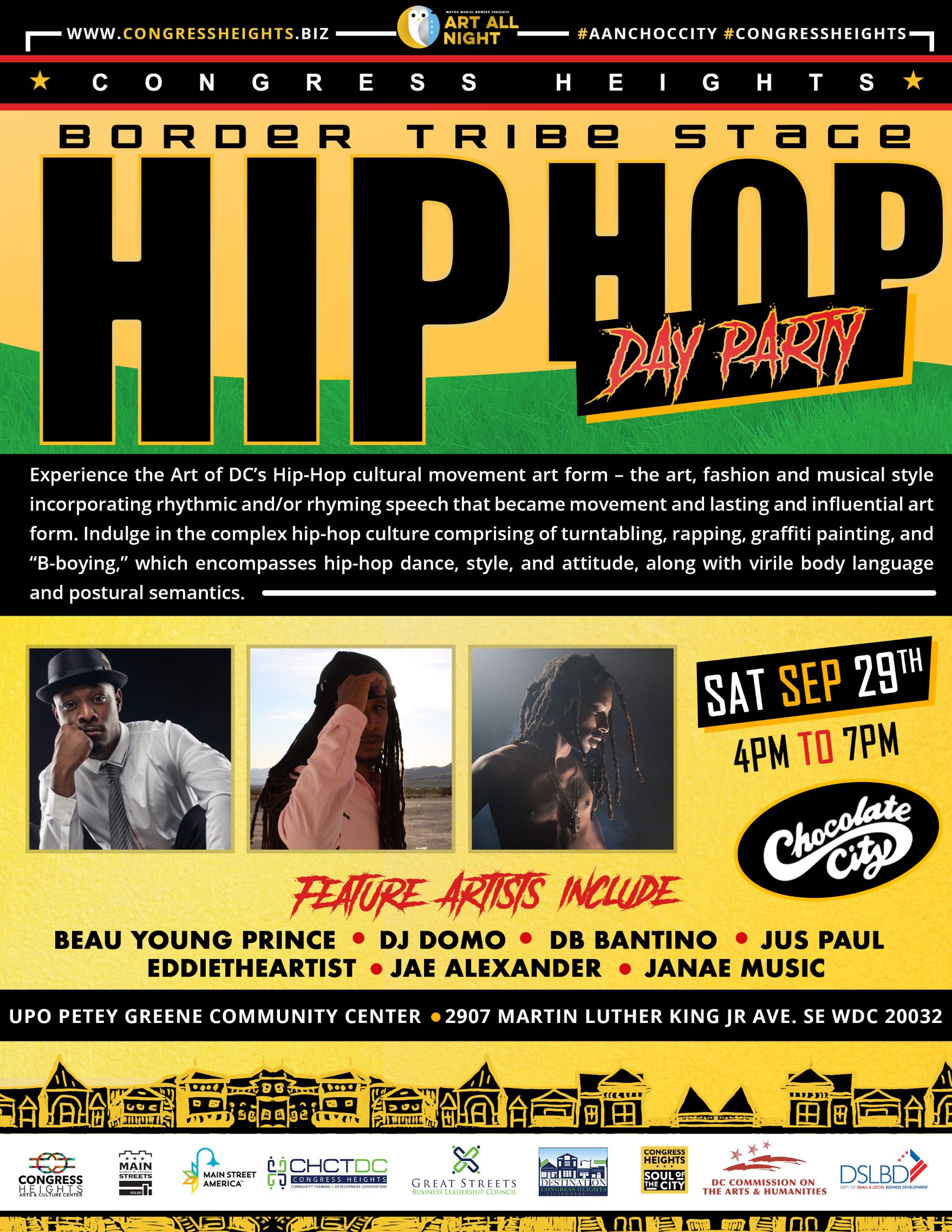 Art All Night 2018 Chocolate City Edition:
We are excited to announce that our Congress Heights Week will begin on September 22, 2018 with the ribbon cutting for the Entertainment and Sports Arena (the new home of the playoff bound Washington Mystics and the Capital City GoGo, our new G-League team) and will culminate with the ART ALL NIGHT arts festival on Saturday, September 29, 2018. The 2018 Art All Night arts festival will return to the Soul of The City: Congress Heights immediately following the 36th Annual Congress Heights Parade and Car and Bike Show that starts at noon and lasts until 6pm.Destination Congress Heights is excited to partner with DC Main Streets for DC's largest, free overnight arts festival. Last year nearly 7,000 people attended Art All Night in Congress Heights and this will be another amazing event you don't want to miss.
Continuing with our exploration of the African Diaspora's influences on art, this year's theme "Powered By Vibranium" was inspired by the movie Black Panther and we will showcase the culture, the history, stories, businesses and people of Congress Heights. Join us for an evening of music, dance, visual arts, fashion and food.". We will have:
· 70+ painters, sculptors, photographers, and other visual artists
· 9 stages of music ,art demonstrations, fashion, robotics and more
· 60+ Made In DC vendors including local businesses
· an array of dancers, poets, DJs, and more
· Live music, ranging from gospel to blues to jazz to soul to funk to RNB to Dancehall to Go-Go to Afro beat to Hip Hop
· A fusion of healthy African, Caribbean & Soul cuisine
· An Art Garden installation
· Street Artist cyphers
· Midnight Brunch and Live Mixtape
This year's music line-up includes: Black Alley, Bella Donna, Mousey Thompson & the James Brown Experience, Reggae All-Stars Ras Slick & Dutty Bus Crew, Beau Young Prince, Jus Paul, Pinky Killa Corn, EddieTheArtist, DB Bantino, AfroSocaLove and more!
Art All Night in Congress Heights has something for every age group and every artistic persuasion. And, as always, Art All Night is completely FREE to attend!
.
Volunteers and creative vendors welcome to register. Call or email Ebony 202-563-5200, ebony@chctdc.org.